During my humble blogging journey i have come across many opportunities that have filled me with such gratitude. I still to this day feel so lucky that my small corner of vintage rambling is read by so many likeminded creative people like you! Since being nominated and announced as a top 25 blogger for
Kidspot Voices of 2013
in the Style and Beauty category i have been in a constant state of flushed cheeks and pure joy.
I flew to Sydney and spent the weekend with a group of incredible bloggers and have come home brimming with creative ideas and a notebook filled with furious scratchings that i am putting into motion one at a time!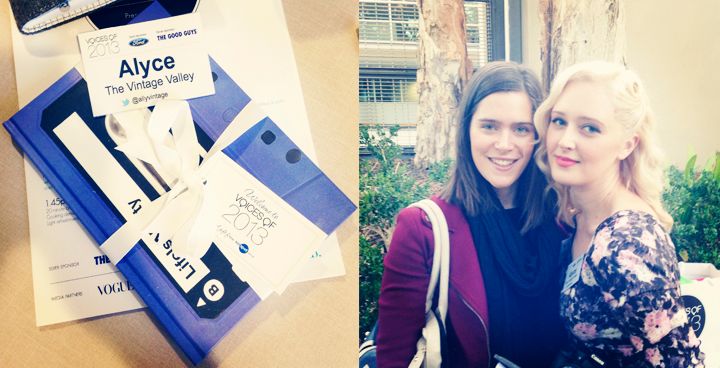 After appearing to be lost looking for the venue of the masterclass i simply navigated my way by listening out for the flurry of ladies voices coming from a room not too far away! It is actually quite nerve wracking being in a room with so many people you admire and seem to have a creepy amount of knowledge about their lives..conversations were started with "Hi..I know you..well i dont know you but i feel like i do" we were given lots of information and tips from successful bloggers and the lovely Hailey Bartholomew shared her journey into film making and now childrens books it was very emotional but wonderful to hear her talk.
After the masterclass it was off to the after party where i may have hovered over the cake pop stall a little too long....and was turning to face the wall to shove it in my mouth all in one go (classy all the way)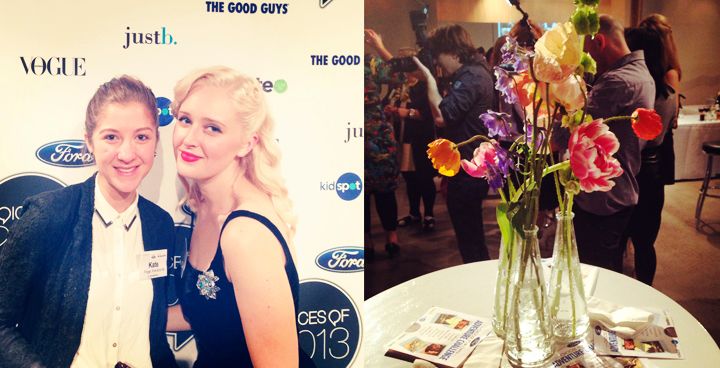 What i loved was meeting bloggers from all categories, parenting, food & lifestyle it was nice to connect with bloggers that were not necessarily all fashion related.
I had such an amazing time met some very inspirational ladies and have made memories that will last with me.
I will be uploading a post with the outfits i wore over the weekend during the week as well.
I hope you all had a fantastic weekend Xx