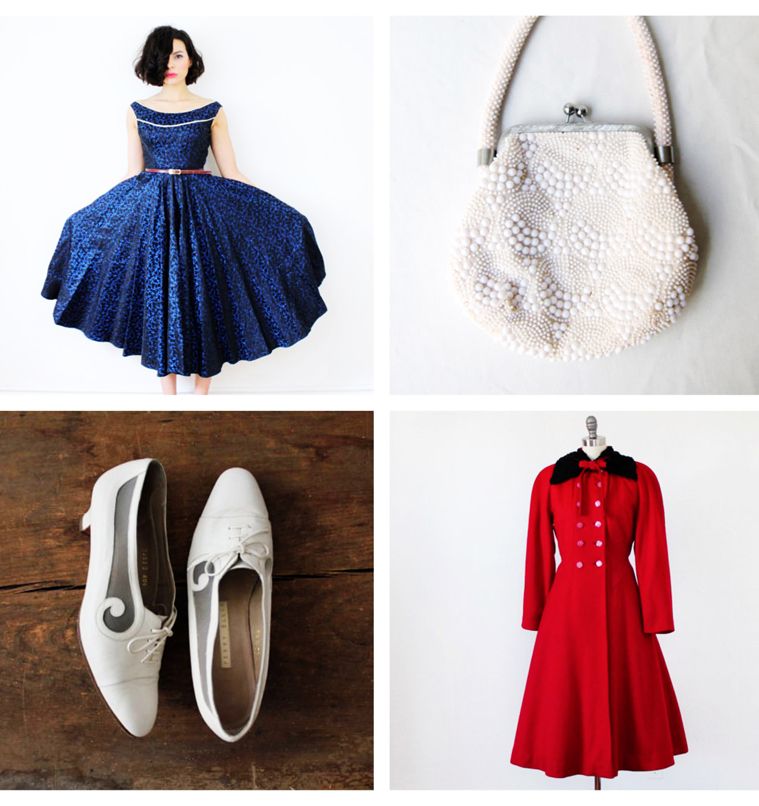 As a self confessed addict to vintage fashion and home wares I thought I would start to regularly share with you all my lust lists…these of course are very long and include everything you could possibly imagine from the perfect pleated black skirt to a vintage enamel brooch shaped like a poodle! As I know I am (hopefully) not alone in this addiction I hope we can all support each other with lots of encouragement and small sips of water to prevent hyperventilation over the vintage drool worthy pieces coming at you from your computer screen during this series!
The majority of the pieces I end up saving to the list are from Etsy, its definitely not on purpose but when they make it so damn easy to find absolutely EVERYTHING you need in one spot…Its like a vortex an incredible, purse emptying, start the car, yeah I got the only one ever in existence vortex…it will leave you checking the door like a crazy person just in case it arrived and for some reason (even though you are camped out at your door) you might not have heard the postman.
So…dun dun dun dunnnn!
Here is my first Lust List round up, and like everything I stitch pic things into coordinated outfits (just because….ok…we said no judging here guys…this is an open environment right?)
The swirls on these vintage Oxfords make my stomach flip, all the amazingness right there!
White Oxford Shoes from allencompany
I have been on the hunt for a princess coat like this for too long..hello..red!!!
1940's Red Princess Coat from Guermantes Vintage
Ahhhh This dress jumped from my computer into my dreams, although I wouldn't team it with a red belt, I wouldn't wear any belt actually I think it speaks louder on its own! Perfection!
Blue Black 1950's Cocktail Dress from CocoandMillie
Lastly. This beaded bag is too darn cute, I don't have enough beaded goodness in my life.
Mid Century Beaded Cream Purse from evaelena
Happy Easter guys Xx