Hello Spring!!!! the warm mornings are almost too good to handle..i love jumping (rolling) out of bed and picking a cute dress to wear instead of how many layers i need to stack up before i can feel my body again!! and this also means im on the hunt for new sunnies and since i cant afford the dreamy Karen Walker pair ive had my eye on..ill have to find something close..but not quite as amazing..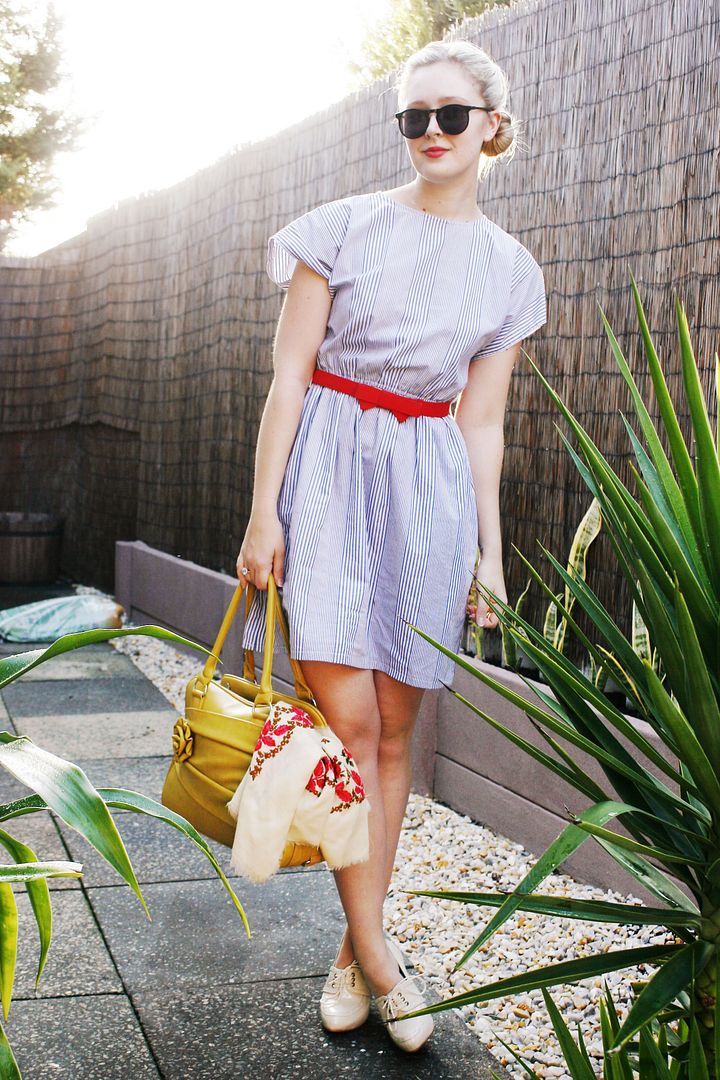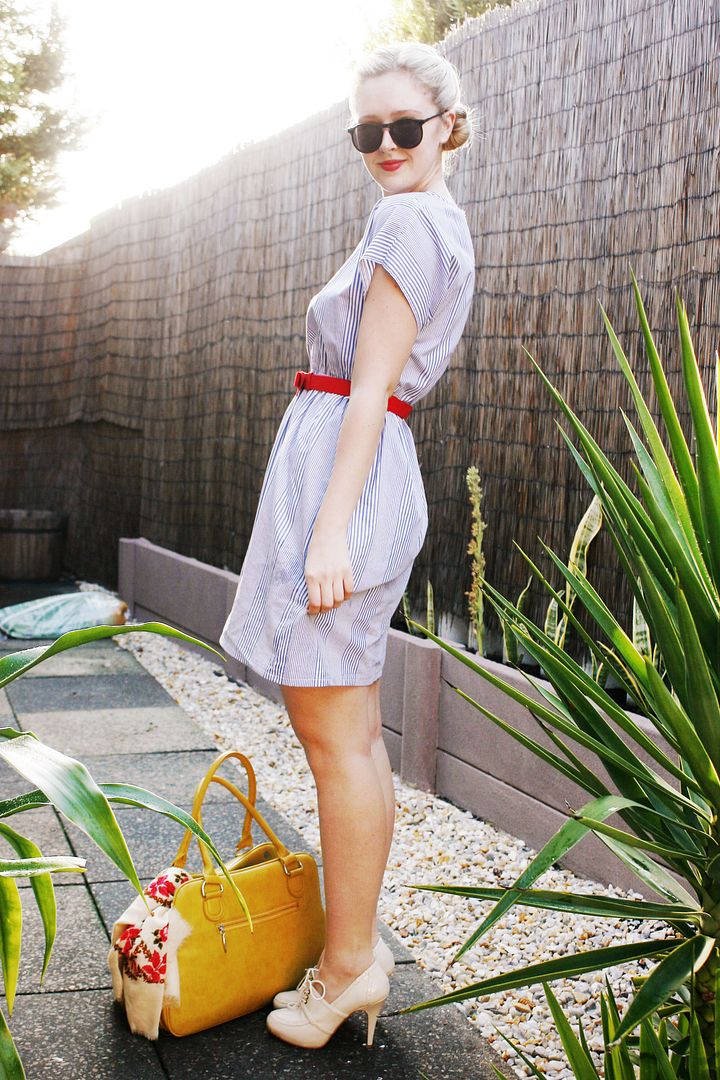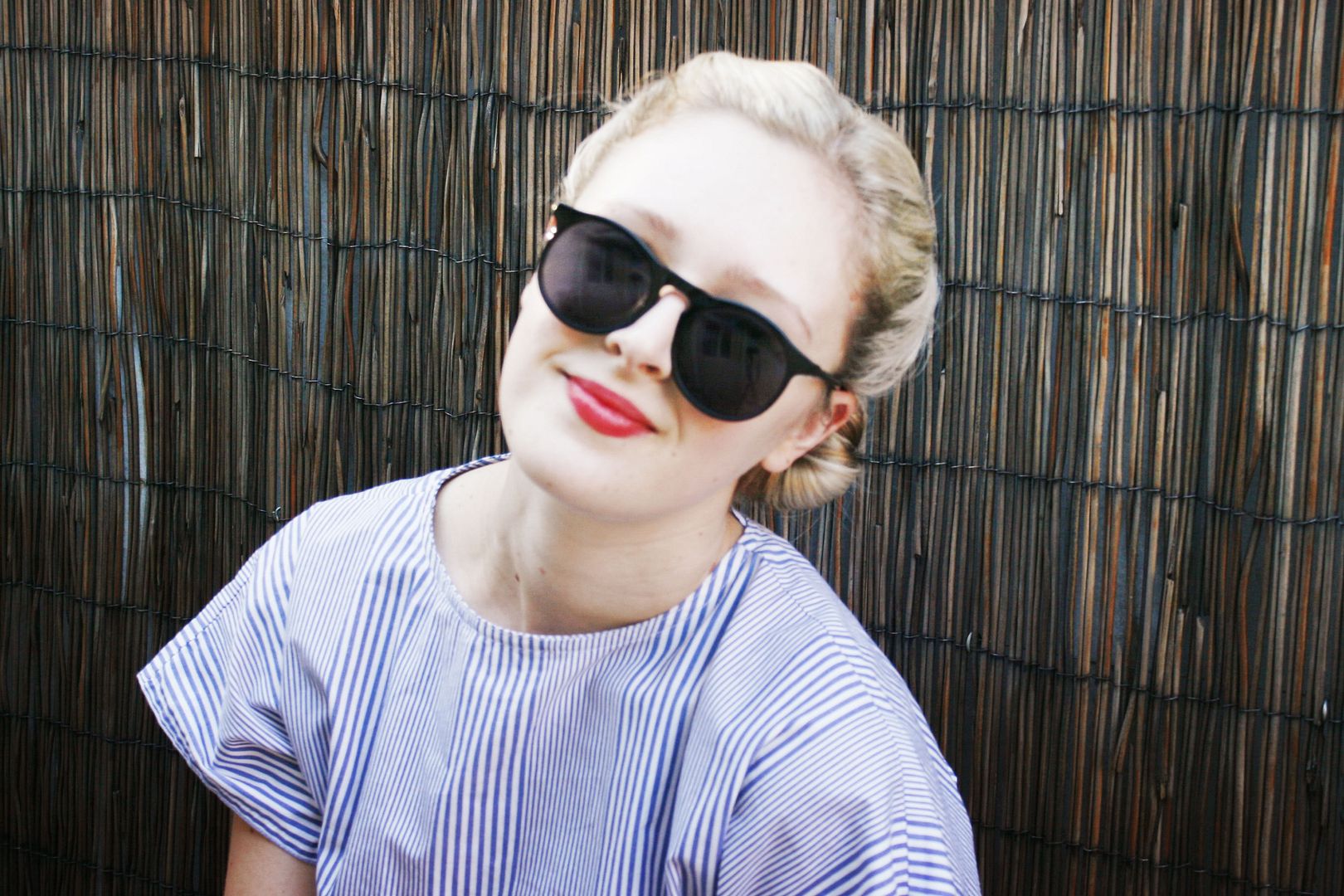 I love this little striped dress its actually in
The Vintage Valley shop
for sale (i cant believe it hasn't been snapped up yet) so i borrowed it for the day (shhh) its so versatile either add some pops of colour or keep in neutral with creams and browns..i have so many cute dresses for Spring/Summer cant wait to show you them all.
Ive been lucky enough to have gone to a few lunches for the Claremont Fashion Fortnight last week i had a lovely time at Zara Bryson (her clothes are beautiful) and caught up with my sweet friend Emma from
Dropstitch
..she did a little write up about it
here
!!
Im also super excited for my first dress making class tonight...(im probably going to accidentally sew my own clothes together) but hopefully im not too awful at it!!
Have a swell day XX
(Wearing: Vintage striped dress, Vintage red bow belt, Patent Heels, Jo Tote mustard bag, Vintage scarf, Sportsgirl Sunglasses)