I Ally..am a self confessed vintage clothing addict...as i think you may all have realized,
Im guilty of feeding my undying urges to scour piles of clothes and using elbows to force my way over to the 1950's flower print dress hidden between the 80's polyester two piece suits.
I may not need that hand embroided blouse or another dress to add on to my one day..i might...never..hopefully get around to hemming but its sure a rush to know im the only girl who will be wearing it and no one else can pop out and buy the replica..its mine all mine!!!!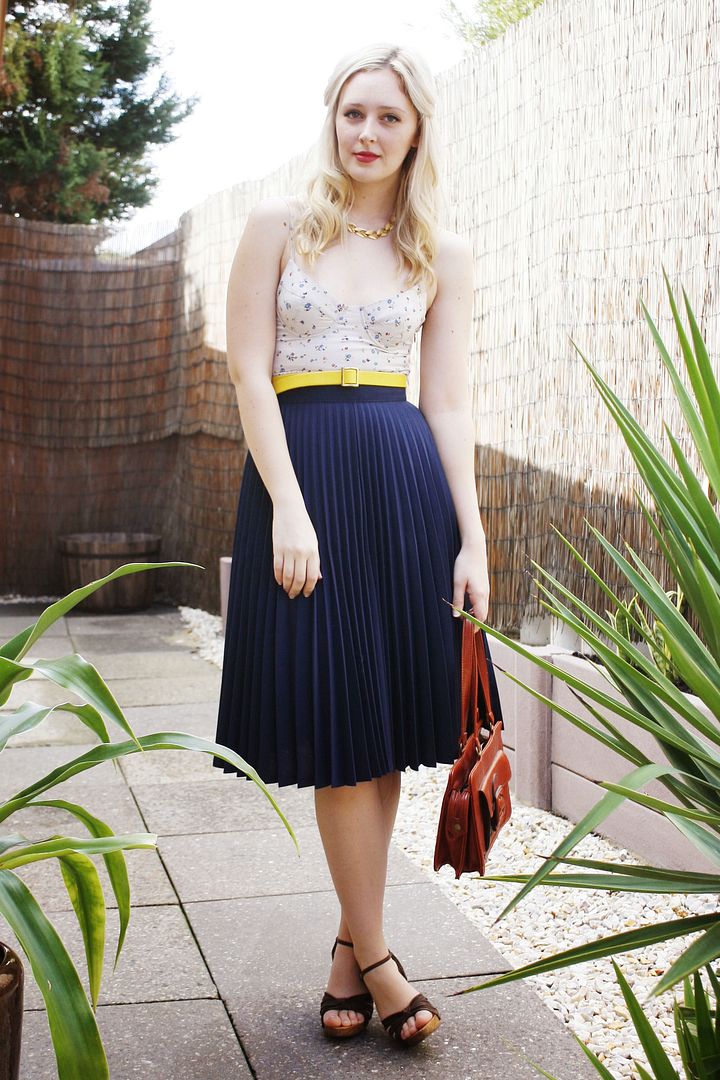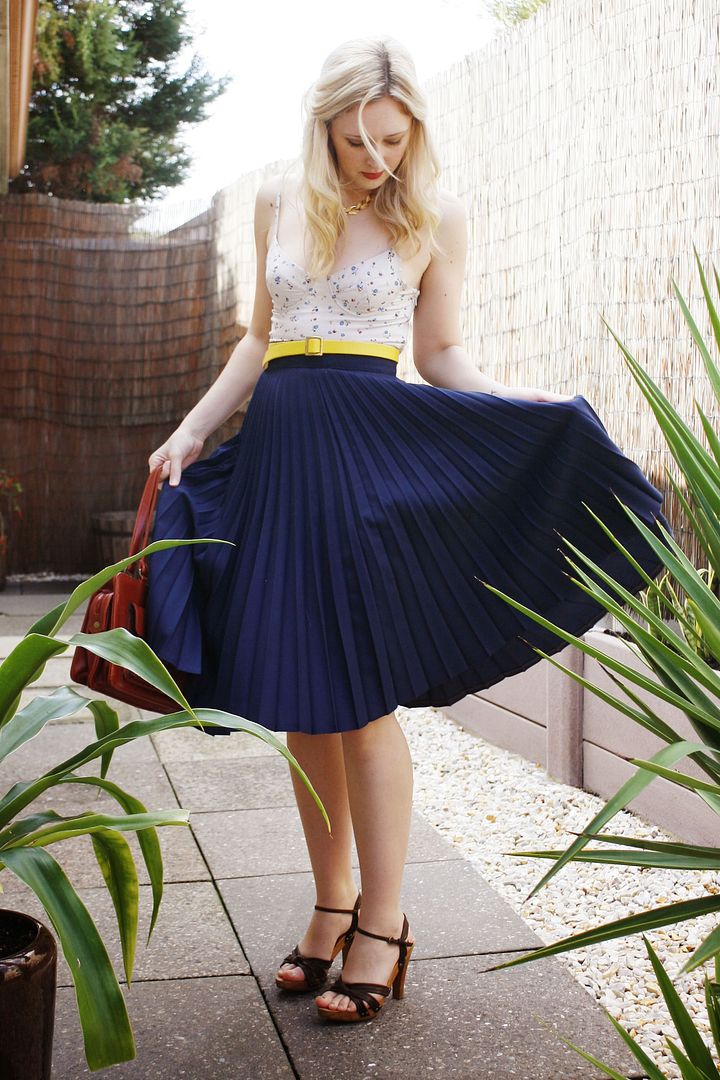 Although feeding my vintage addiction means my poor wardrobe is bursting and to tell the truth i still love every piece i own!! so every now and then when ive almost given up on deciding what to put on and im about to crack it and announce im not going anywhere...because i have nothing to wear, ill pull open a drawer and find nestled in the back a perfect navy pleated skirt that sparks a surge of outfit ideas...and all is good again!!! So when your boyfriend insists you have too many clothes..you can shake the pleated skirt in his face and say see...i knew id wear this more than once!!!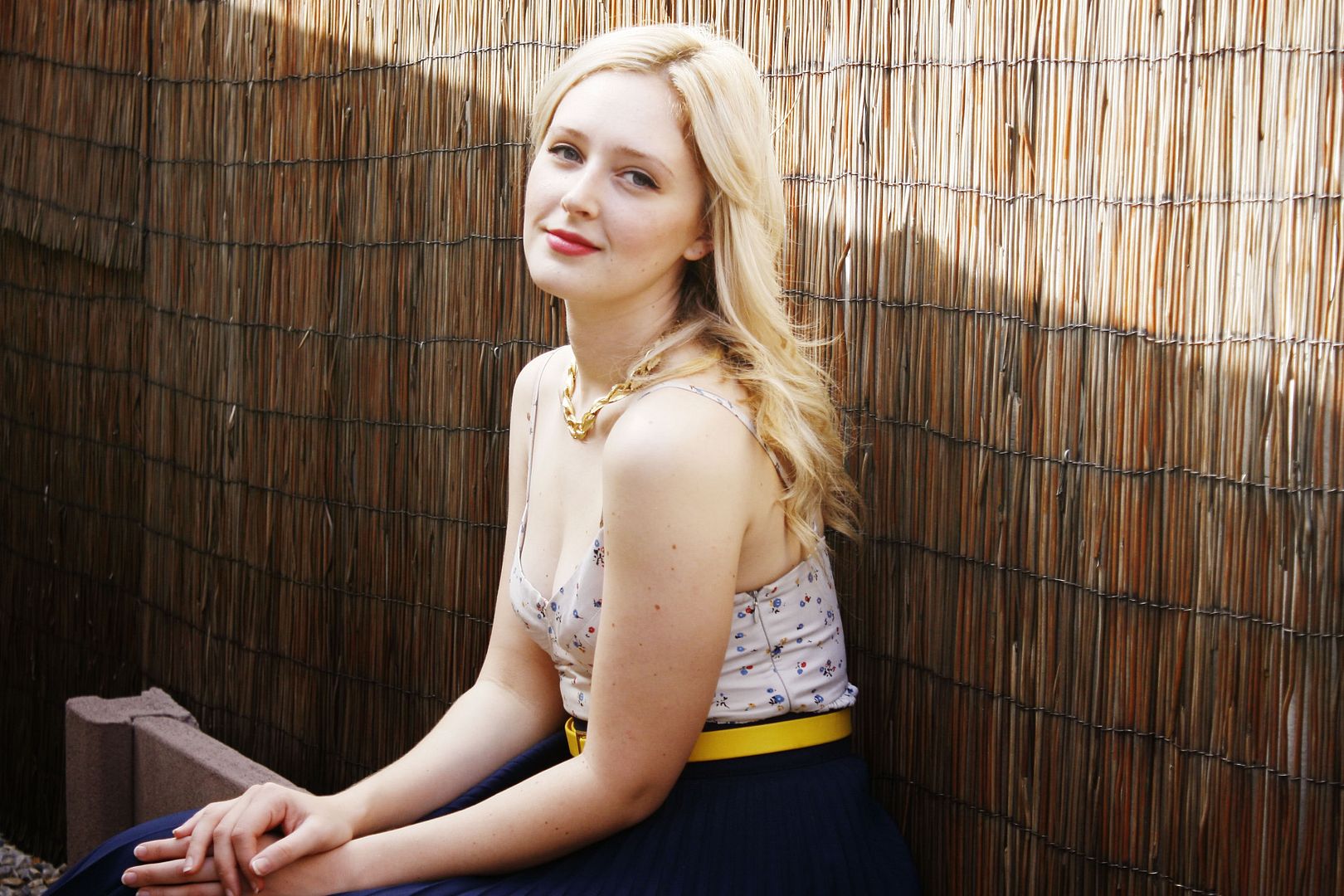 The corset top is actually a little dress but because the pleated skirt has a little volume to it i could get away with double layering, we had a few cheeky days of sun this week so i couldn't wait to add a little pretty print.. I have a few little projects in the works at the moment but top of my list is dress making lessons ( its always been a dream of mine to have my own dress collection) im looking up a few classes so hopefully soon ill be whipping up some cute vintage inspired pieces yay!!!
I hope your all having a swell week so far, im off to make some more of
THIS
tea because...its darn amazing.
(Wearing:
Vintage pleated skirt, Vintage yellow belt, Vintage bag, DJ floral bodice dress, Brown leather wooden clogs, Vintage gold necklace)