I did a double take yesterday when i was editing these photos, i realised i had taken two different sets of photos in the same dress but both Spring inspired, ( i thought id upload them both) im loving that i can prance around with daisies in my hair now and start to wear light cardigans and bare legs..Sorry ive been off the blogging radar this past week and id have to say ive missed it, i love blogging and when i have a few days off i feel a little disconnected..plus i just miss you all!!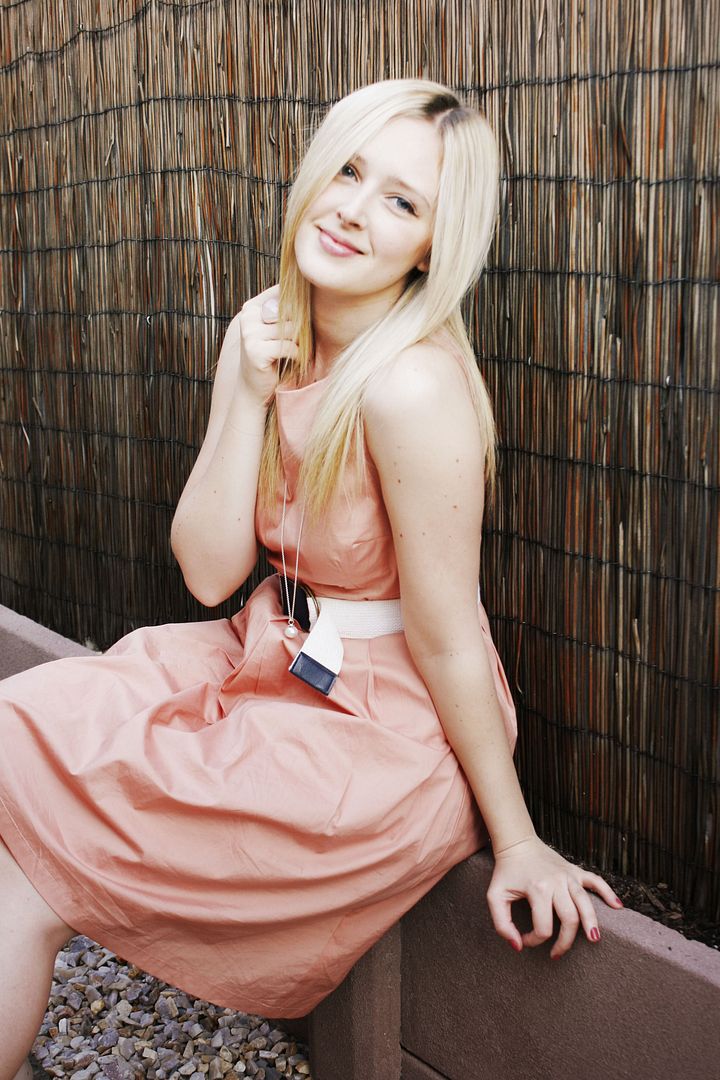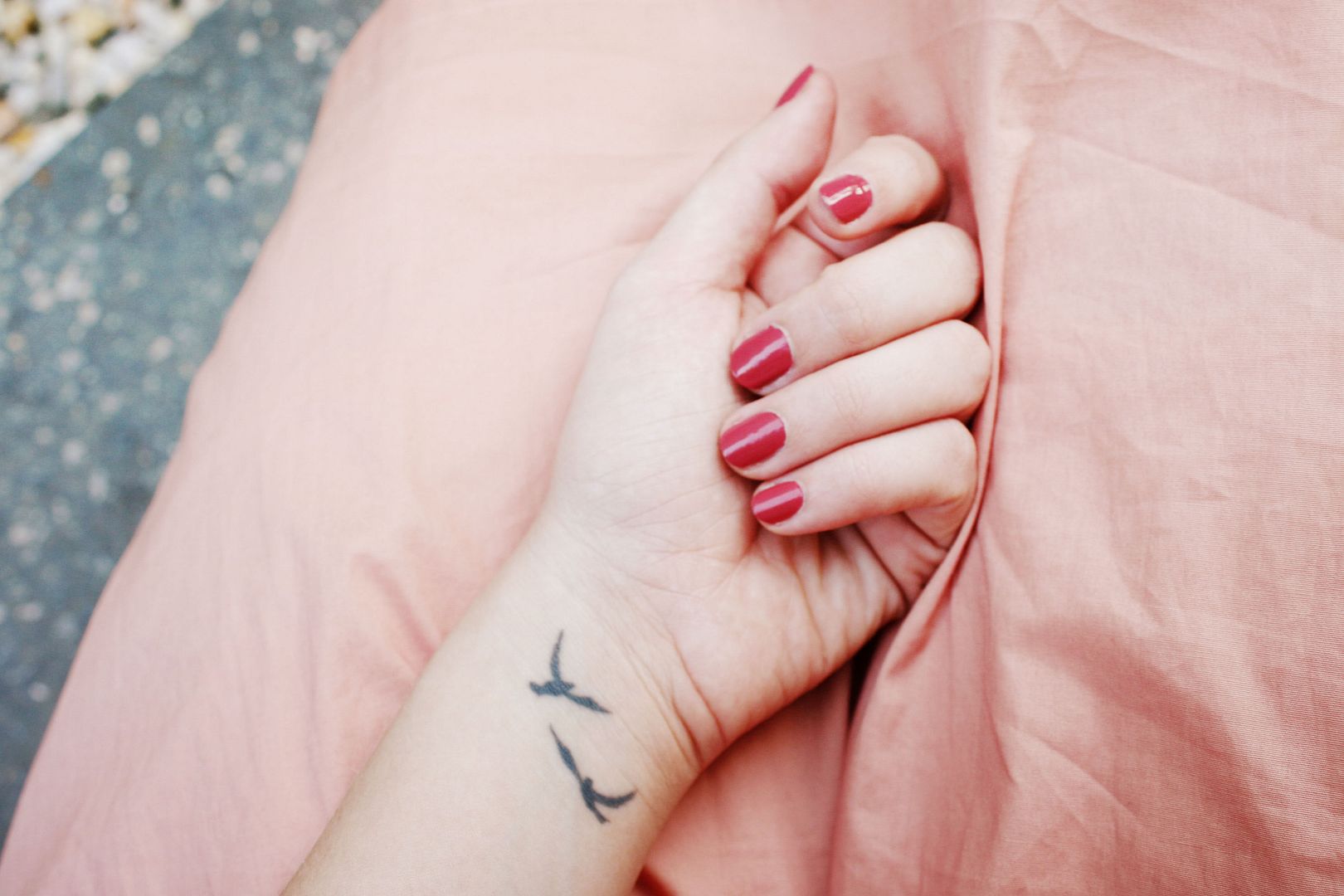 So i styled this outfit with a cute navy and white belt that i had been dying to try out but haven't quite found the right outfit for, some beige pumps (im living in at the moment) and my favourite vintage bag, Its so unusual to see myself in straight hair on the blog, im always usually curling or putting my hair up but i wanted a little change..ive also been playing with ideas to change my hair...maybe a crop?? or a different style.. ive had the same hair for what feels like forever!! (and see i wasn't lying about my pastel nail polish collection, ive got so many new colours to try)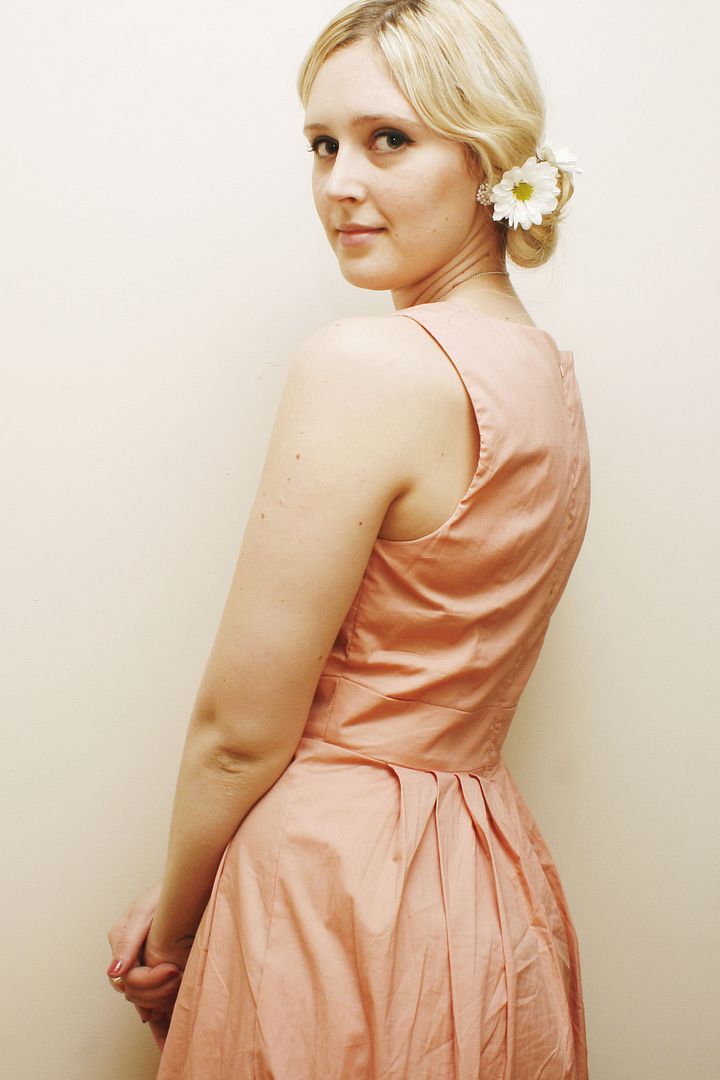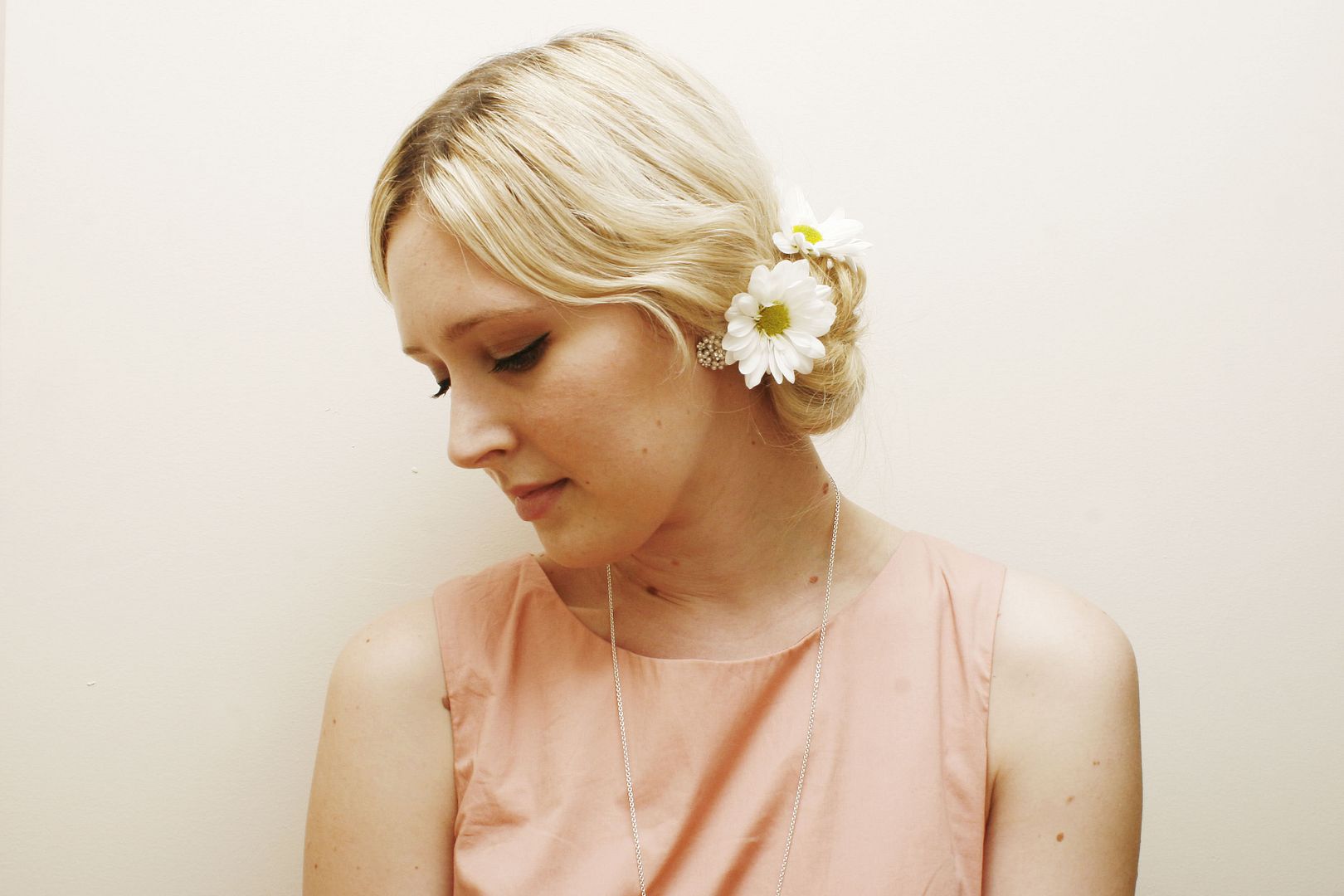 Im loving this peach dress at the moment, its so lightweight and i can practically wear it anywhere i went to a luncheon to watch Megan Park's new collection this week and i went for a little 40's style hair up do, and a simple pearl pendant!!
So i want to share an exciting secret...ive officially booked in for dress sewing lessons!! its something ive always wanted to do and i cant wait to start making my own little dresses for me..and the shop of course!! ive already been buying patterns and vintage fabrics..im too excited!!
I hope you all have a swell weekend, me and the Mr are hopefully going to squeeze in a picnic if the weather permits and of course its Fathers day on Sunday!! What are you all up to?
XX
(Wearing: Peach Dress, Boston Beige Pumps, Vintage Bag, Vintage Belt, Kailis Pearl Pendant)