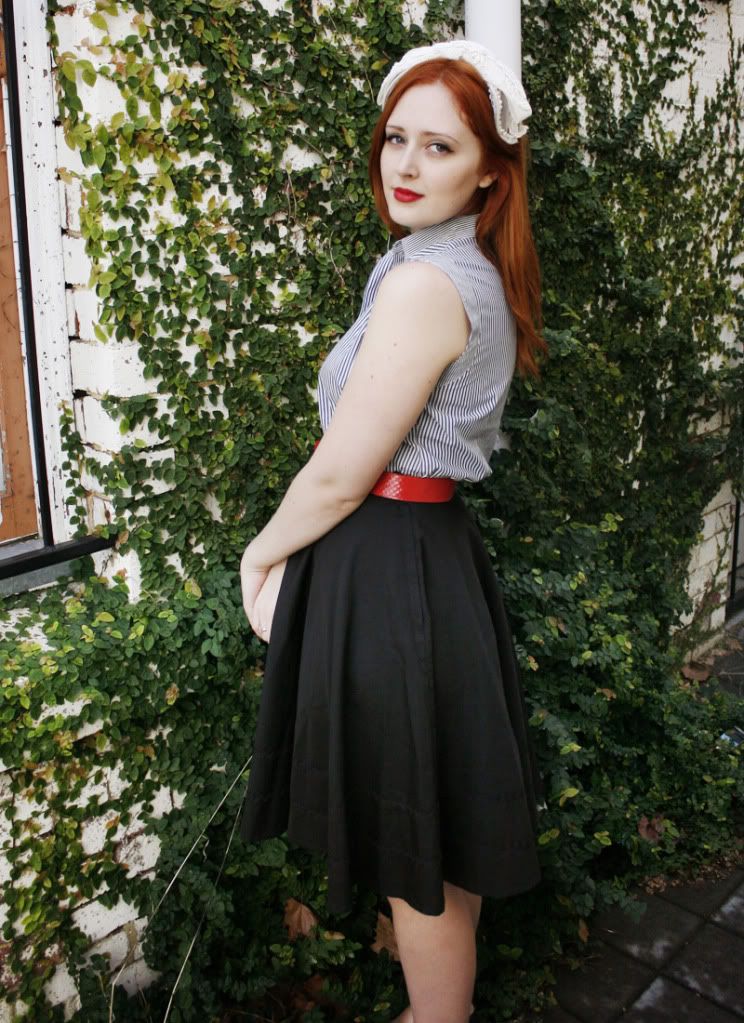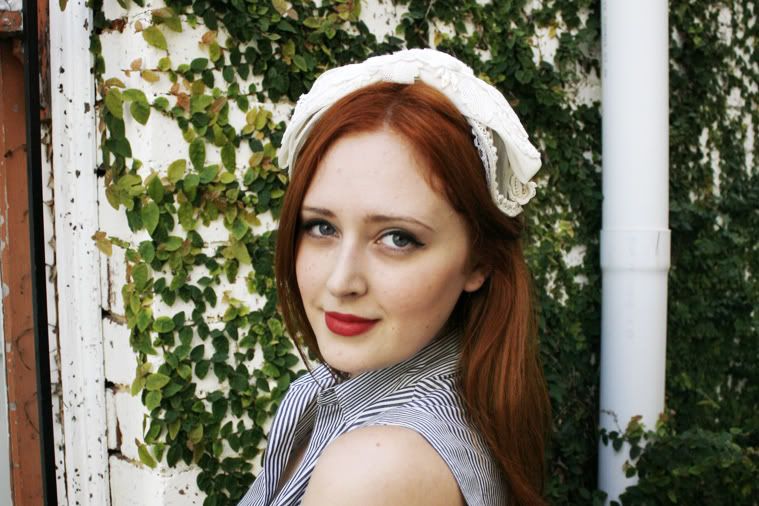 Outfit 15
Life just can't get any sweeter right now! there are so many exciting projects popping up everywhere its overwhelming (details soon i promise) and super exciting at the same time! Im still having so much fun with the Restyle project and having to really think about my outfits every morning (more than usual) is challenging!
I was contemplating not staying copper when i had my hair done yesterday i still do love it but i guess i was still having a hard time letting the blonde go..but i stayed and each time it gets done i feel like its becoming more me...you can tell im not used to big changes haha! While i was getting my hair done i decided to get the new
L'Oreal Steampod
done..never heard of it? Its so amazing! rather than getting my hair fried with hot irons this uses steam to add moisture to your hair instead of taking it away..im converted!! My regular hairdresser
Maurice Meade
has it if you want to give it a go!!
I adore this headpiece!! Z had a few smuggled giggles when i wore it out of the house today he thinks i look like im getting married! And i love that!! :) its wedding/everyday chic!! i actually just love all the beading and lace so much detail.
Well im off to have...another..coffee!! Im struggling to stay awake today!
(Wearing: Vintage headpiece, Op Shopped belt, Op Shopped Skirt, Good Sammys shirt $3.99)