So by the time your reading this ill be on a plane off to Melbourne..although i hate flying im looking forward to it.. its really just for business so not much excitement squeezed in between.
Hopefully the person i sit next to dosent snore and i get some extra leg room..
As this was my first week as a buisness owner..i never get tired of saying that!! ive re-vamped the office orgainsed all the clothes and settled in..its so fun having my own office nook in the house..
I love a bit (or alot) of Black and White sometimes.. athough i usually gravitate towards brighter colours..it does come out every now and then!! i would pair it with a pop of colour in other ways like cherry red lipstick and nailpolish.. ive found a rimmel nailpolish with a rounded brush.. so easy to use and basically goes on perfect every time...pretty much in love!!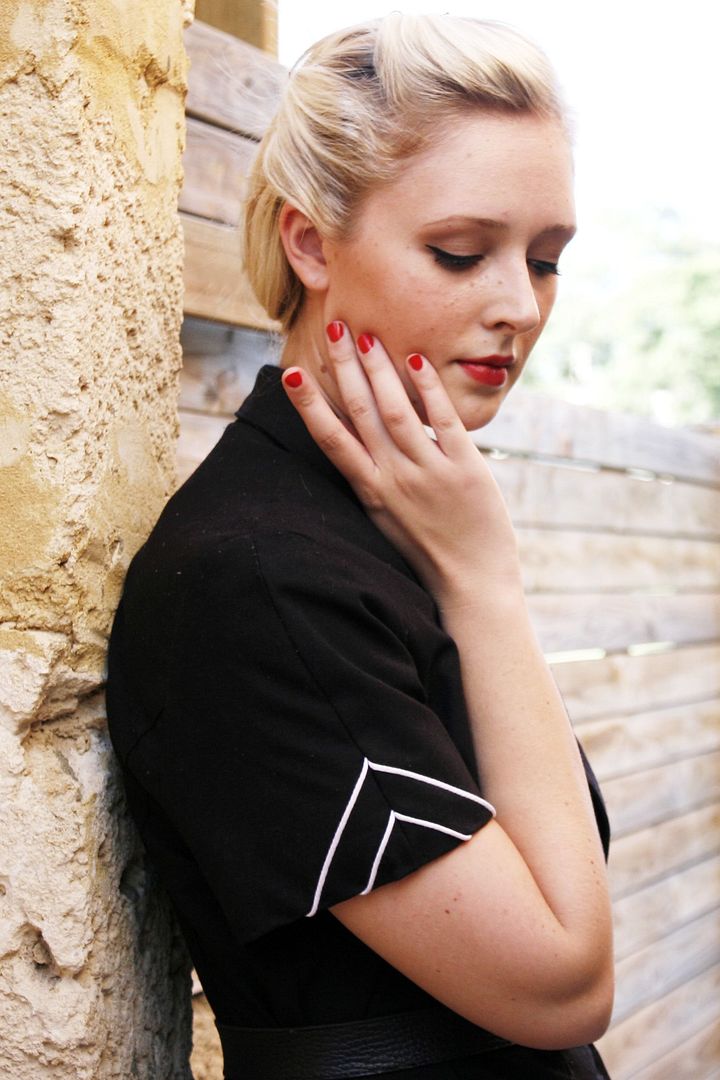 We have been having the hottest weather this week actually a crazy heat wave...followed by a freak thunderstorm..so weird!! so hopefully Melb will have some cooler weather for me..
(so i better go pack now!!!) i am the worst packer..i always grab things i dont need and leave things i do need behind.. so im going to try and get it right this time!! if only i can drag myself away from Mad Men for just a second...im just as obsessed as everyone else is i think...
XX
And the winner of the Vintage Locket Giveaway goes to.....Drumroll.....
M.Gabrielle-
Curling up on the couch with a blanket and one of my cats and a cup of tea and reading Wuthering Heights or Pride and Prejudice when its raining. And if it's not, dancing in the falling leaves in my blue gypsy skirt.
Thanks for entering everyone XX