Well as the title states the countdown has officially begun in exactly...3..days i will be a full time vintage seller..yipee.. i still cant believe this is happening really, im plodding through the days like its some kind of weird twisted fantasy ive played in my mind..but nope.. its real!!! So to kick off the first week of business im off to Melbourne on Monday to meet with suppliers and pick out some..amazing...vintage pieces!!! although i wont be there for long literally one night im hoping to scour a few of the local vintage shops too...anybody want to share their secret op shopping or dinner spots?? haha i dont blame you if you dont!! i have only been to Melbourne once before so im sure i will be getting lost all around town..but i cant wait!!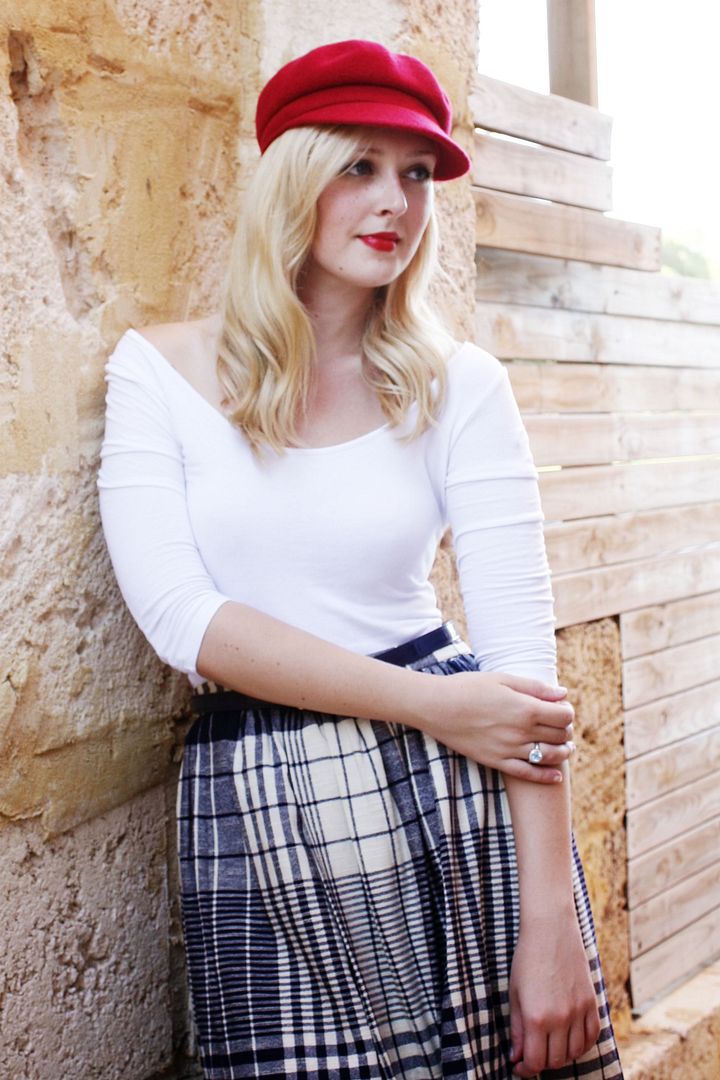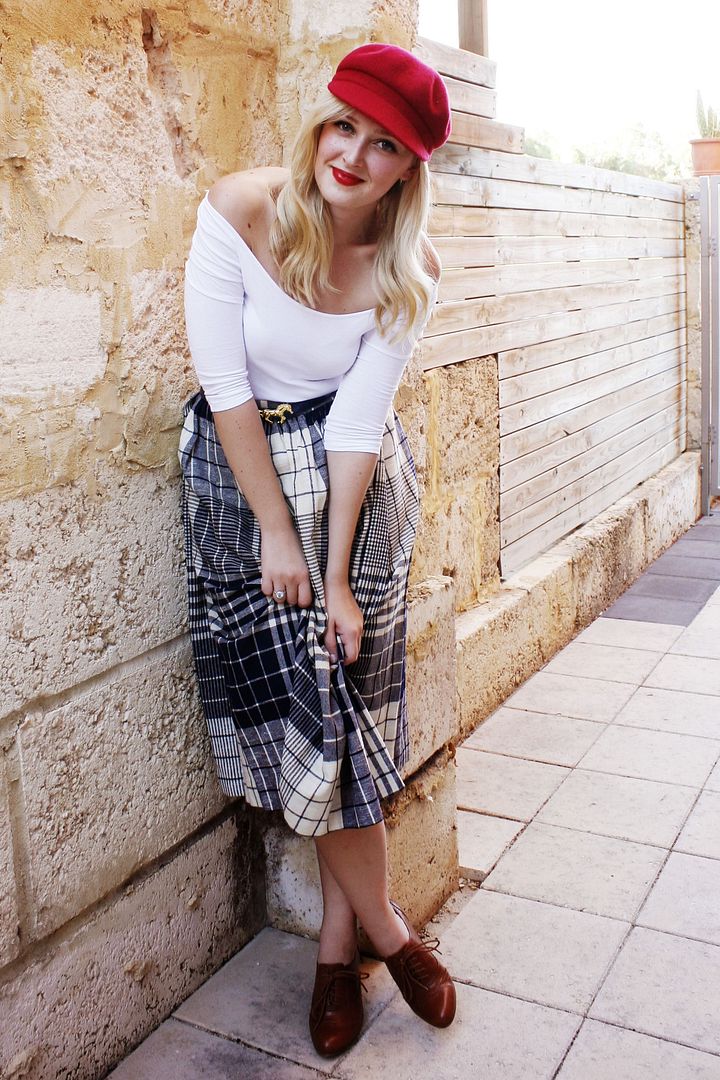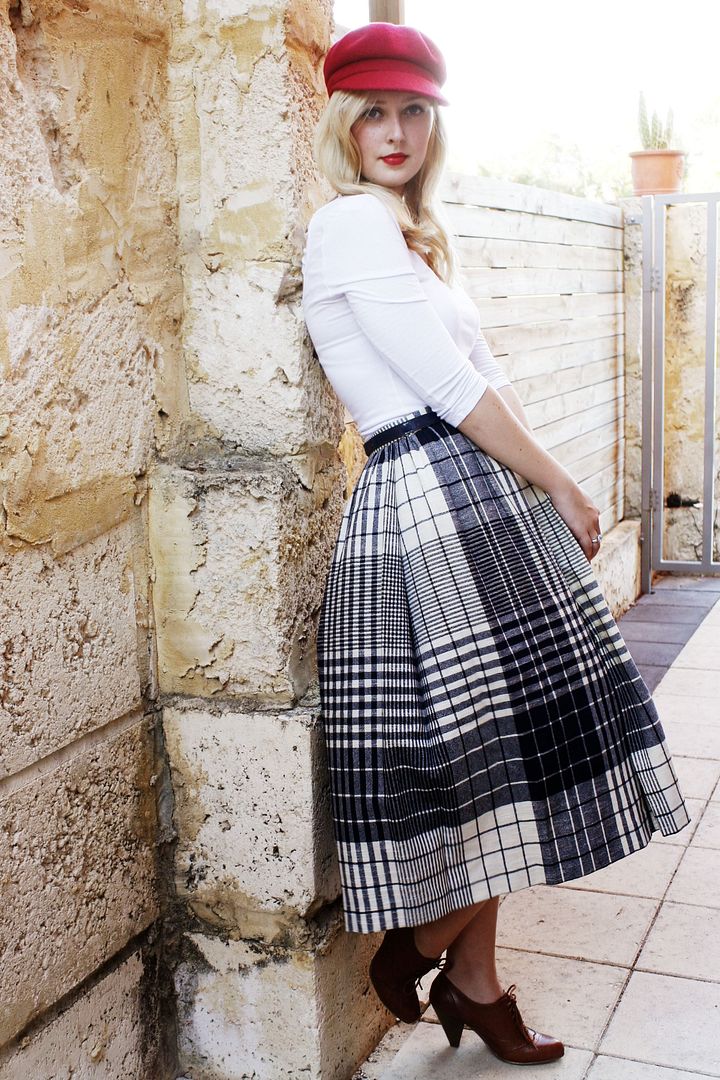 Between the planning and schedualing i managed to cram in a little op shop trip yesterday and found this pretty adorable navy and white checker skirt... I wanted to get it mainly because i like challenging myself and this is normally a length i would consider a little too long for me...but i wanted to give it a go...Its definately a skirt that needs to be paired with heels..and something simple on top like a white blouse or even a pastel pink...you cant see properly but i did get my hair done over the weekend.. (i no longer look homeless) but of course i covered it with a hat..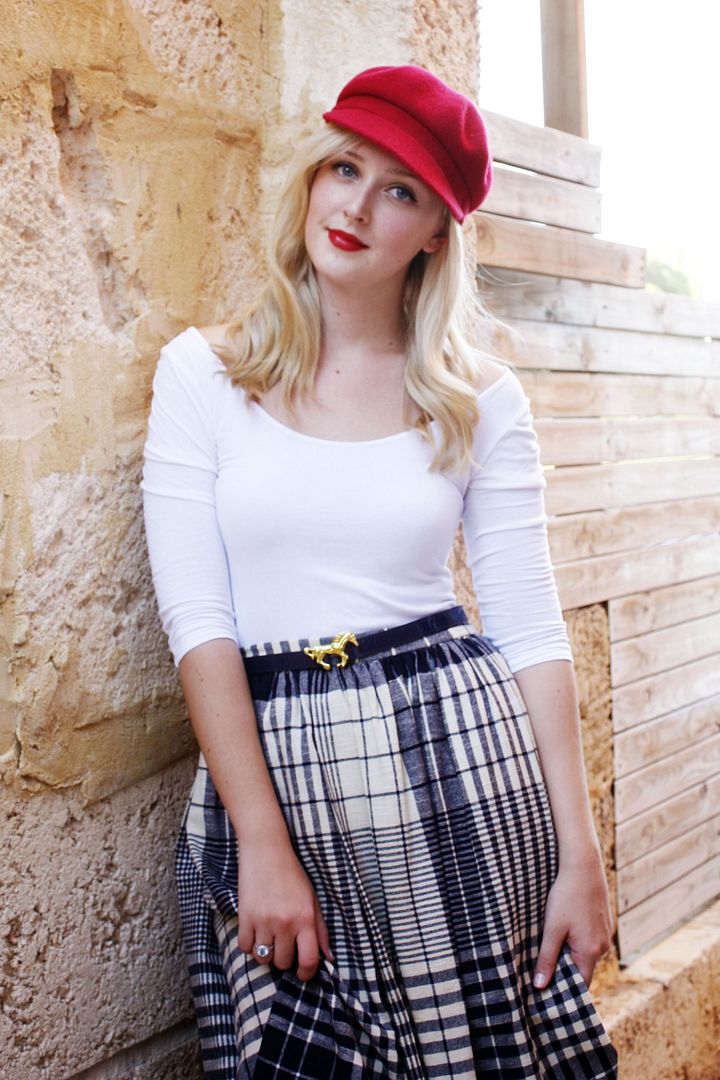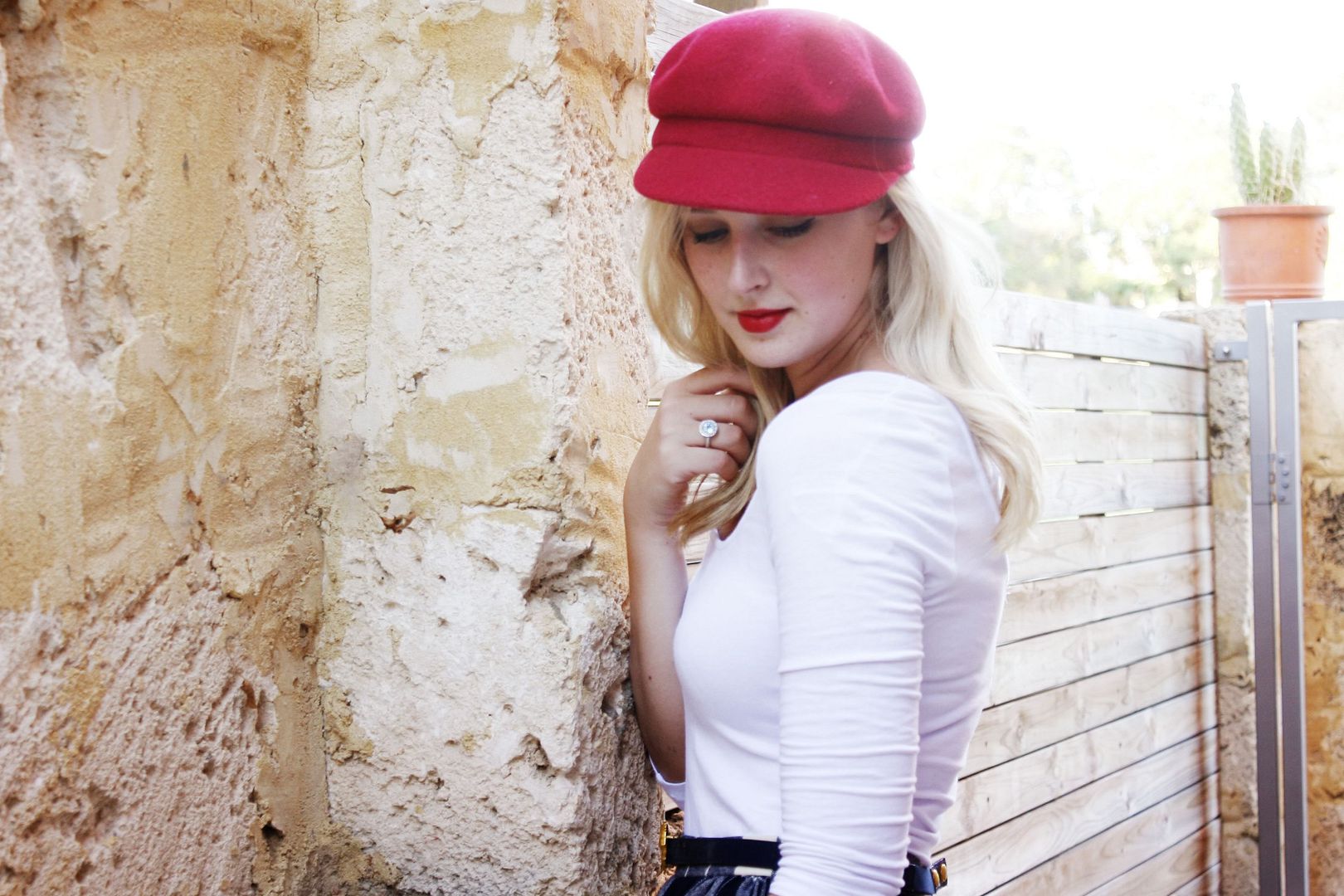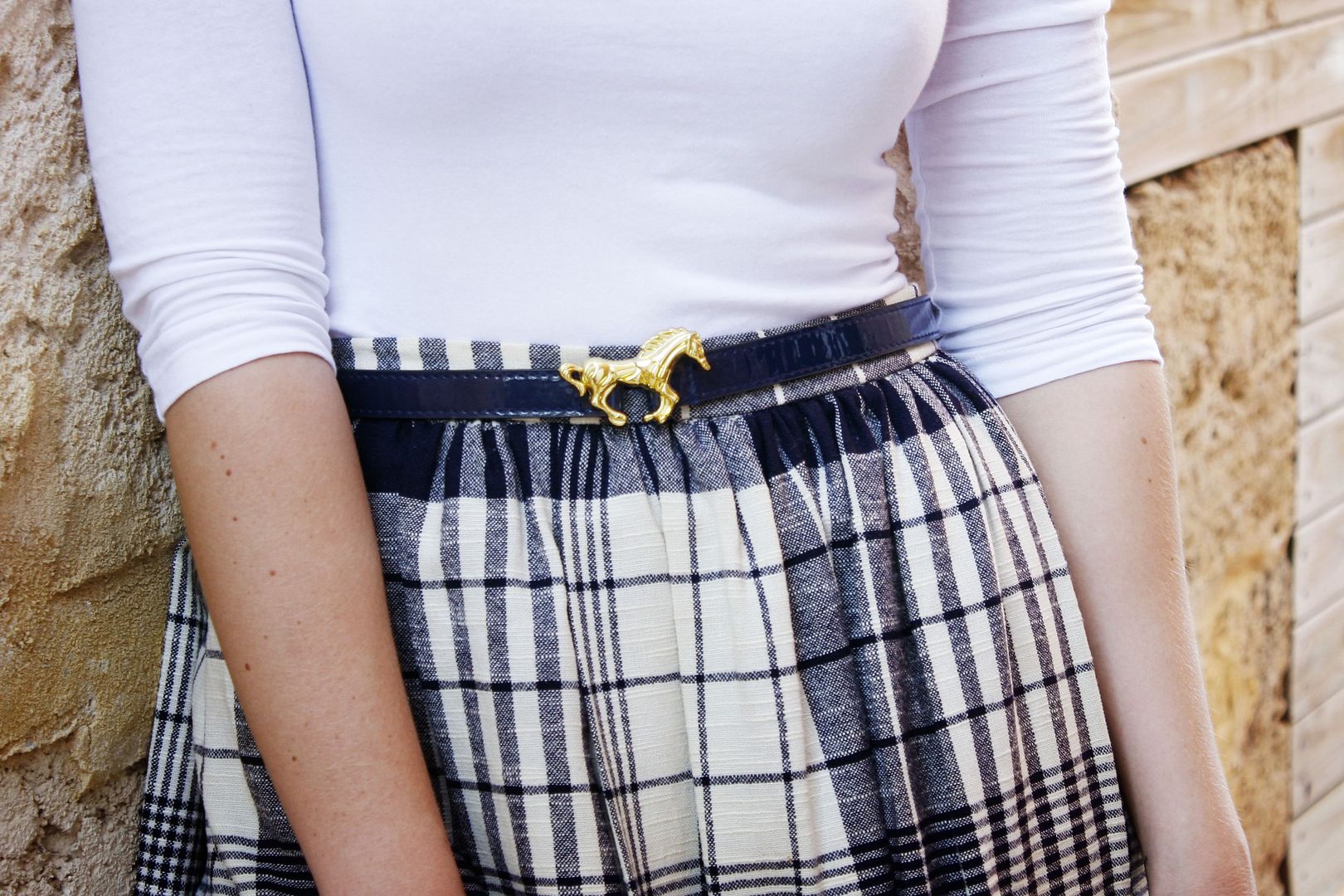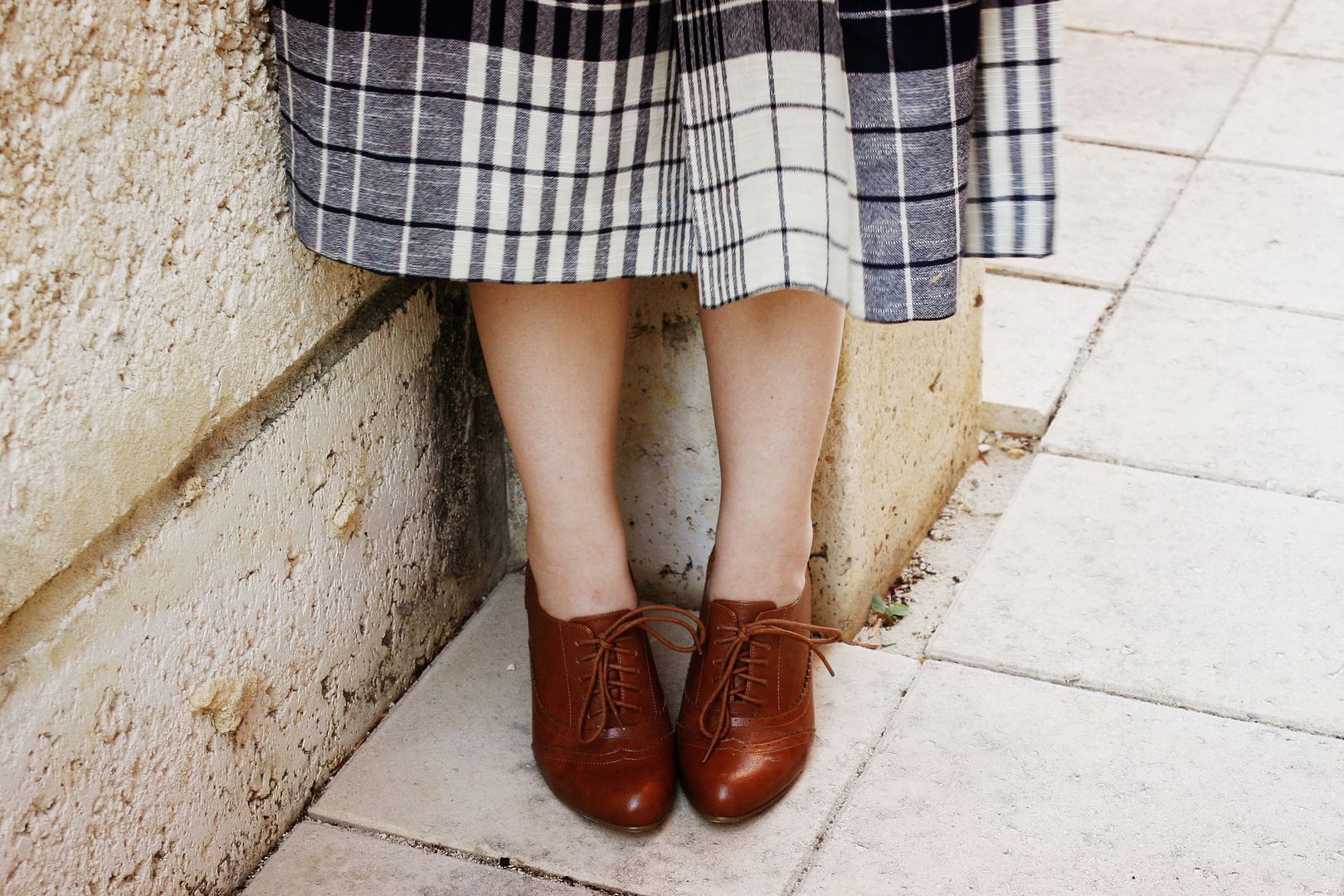 I have also been on the hunt this week for some office furniture.. and have picked out some gorgeous vintage pieces, a desk and some drawers.. im hoping i might have a cute enough space for me to photograph and show you the vintage valley office one day!!! eeek all to exciting....
Im planning to have a giveaway on Friday for you all to enter to kind of kickstart the shop so make sure you all check in then..
Im being super spoiled this week with going away breakfasts and drinks from work.. this is going to be a pretty sad but exciting week..(i may cry..1..or 2.. or more times)
I hear a chai latte calling my name...i hope your week is swell..
XX
(Wearing: Vintage Navy & White Skirt, ? Horse Belt, Target Brown Brogues, Vintage Red Hat, Cotton On White Top)