Well when i decided to get up a little extra early this morning to snap a few photos..little did i know i was going to have extra carry on luggage under my eyes!!! the camera really dosen't lie at all haha so im sorry that i look super tired in all of these..but at least i wont be getting up at the crack of dawn to take pics anymore (which equals sleep in time for me so everybody wins)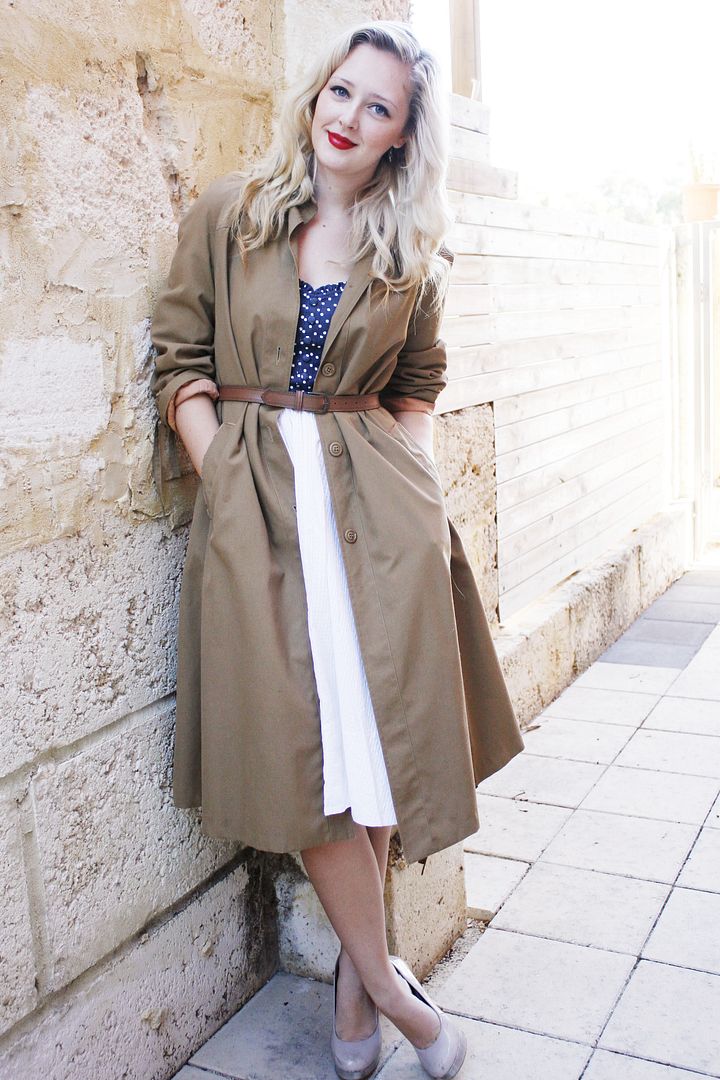 Living in Australia has is good points i do love summer and the fact its always hot is a good thing sometimes..but the truth is i love Autumn and Winter.. im a self confessed layering girl and i have been dying to thrown on a jacket or cardigan to an outfit i always feel im missing something when i walk out the door.. but doing that would make me look really weird since its almost 40 degrees outside... fourtunately we have been having some rain due to a cyclone so i couldnt be happier to break out my Camel Trench coat...(ohh how ive missed you)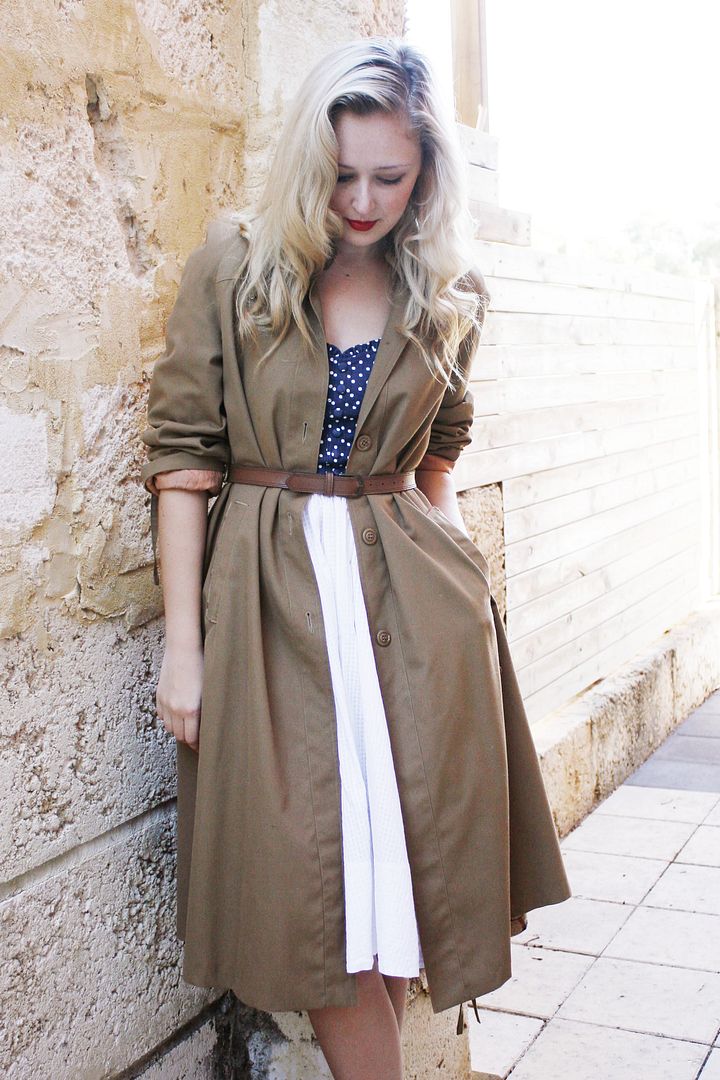 I love the lining..makes it all the more comfy and adds a cute splash of pattern!!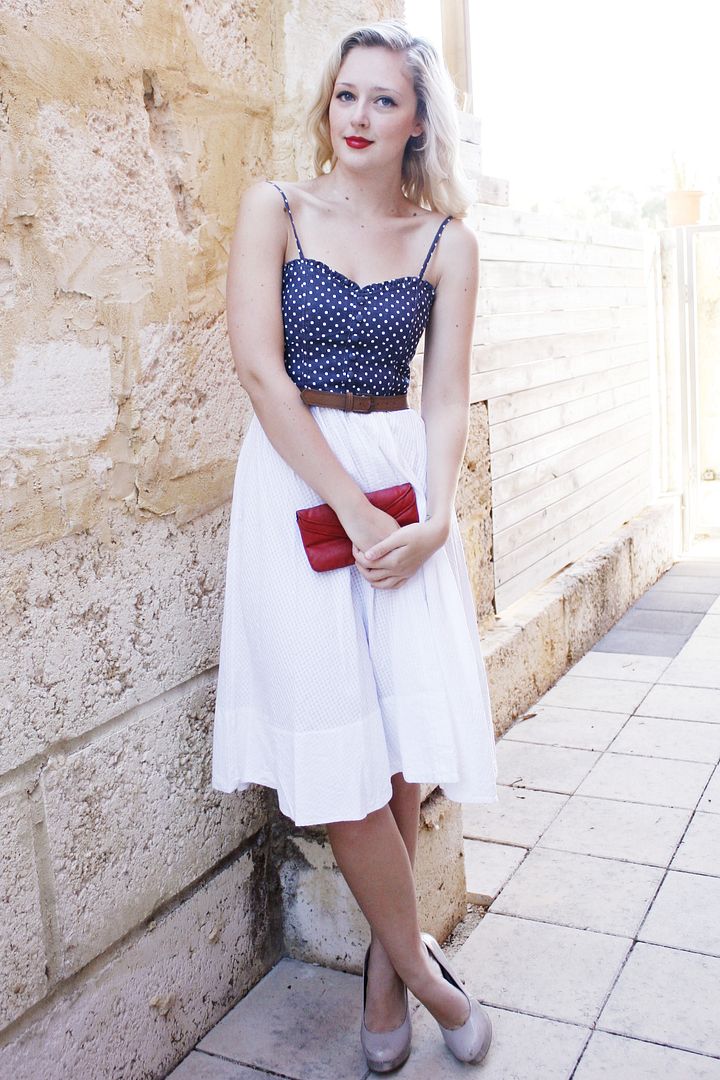 A big thank you to everyone who wished me a fast recovery..u must have been sending me positive energy because i feel great now!!! and i can eat again!! (first thing i ate was a grilled burger..they are just amazing) by Friday i was up to going to the movies and i watched Black Swan... i..loved...it!!! some people had mixed feelings about it..but everything was amazing the story, the rodarte costumes!! perfection..have any of you seen it yet???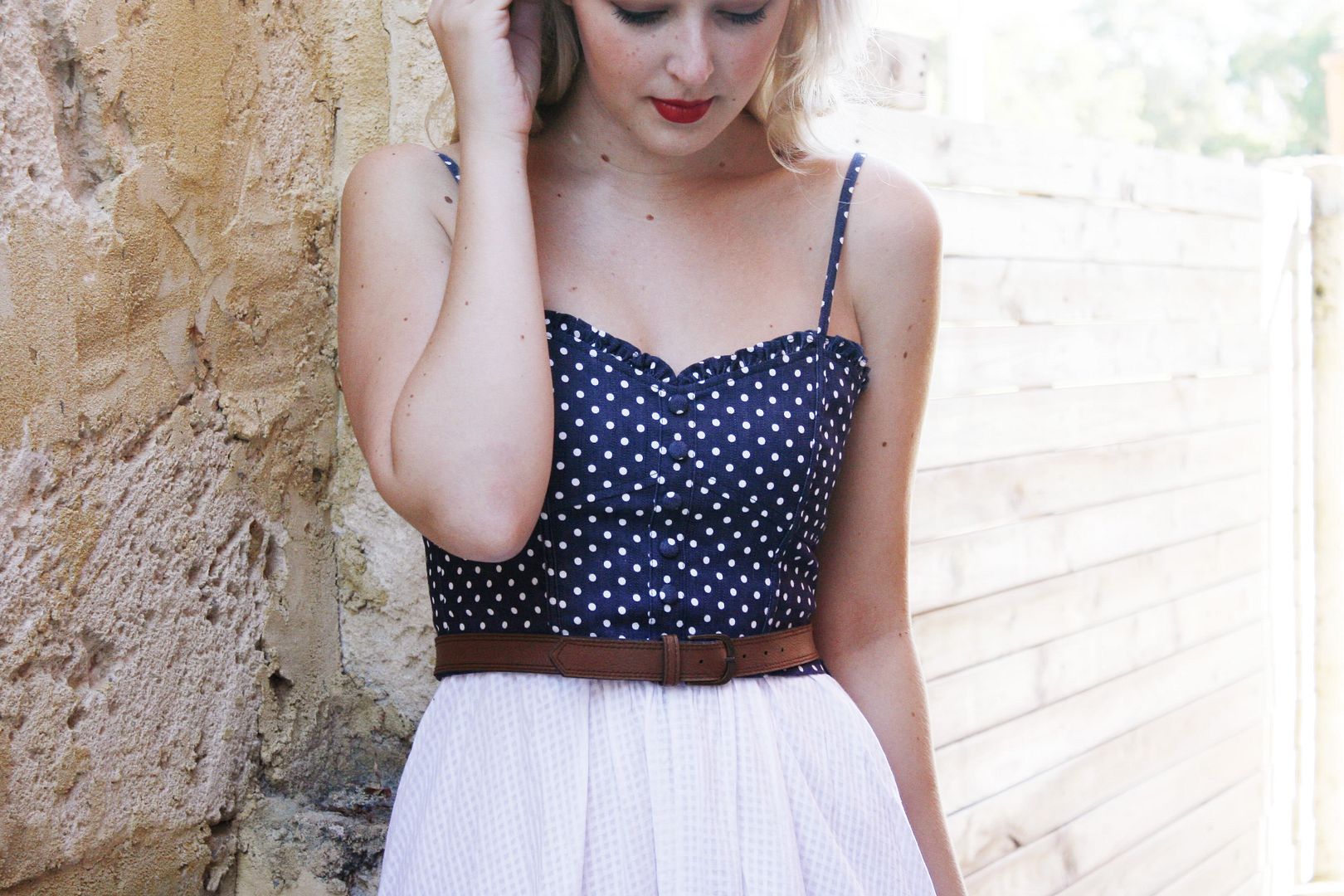 I love this polka dot corset top..its actually shorter so its that exact length.. and i love that because there is nothing more i hate than extra fabric poking underneath the top of your highwaisted pencil skirt.. and you can sit comfortably too without holding your stomach in!!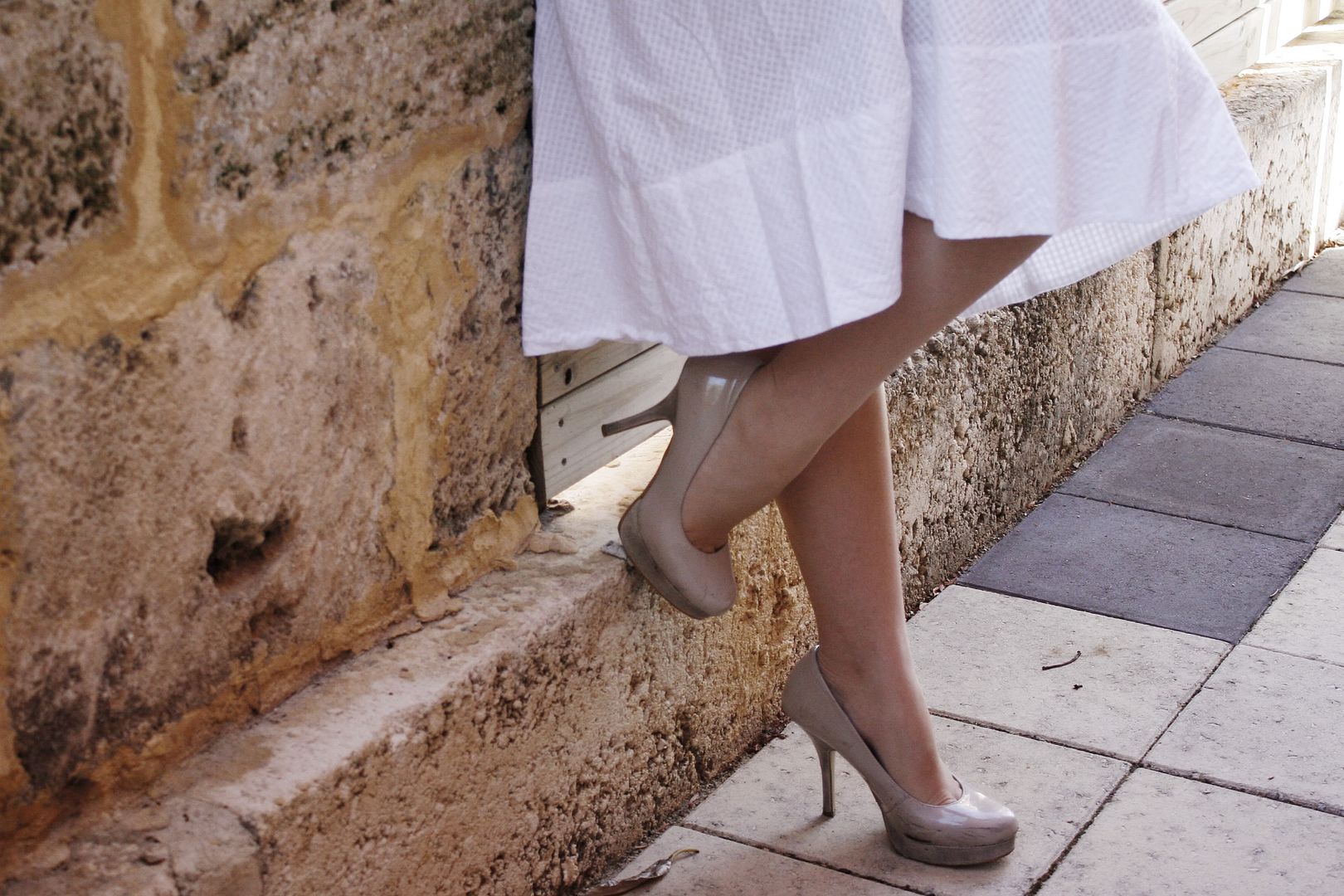 Then for the rest of the weekend i photographed new shop items and had an amazing saturday breakfast on the harbour watching all the boats go by!! (not to mention making up for all the lost eating time)
Well i best be off.. i think ill have another coffee XX
(Wearing: Vintage camel trench coat, French Connection white skirt, RMK Heels, Red Tiger polka dot top & Vintage brown belt)