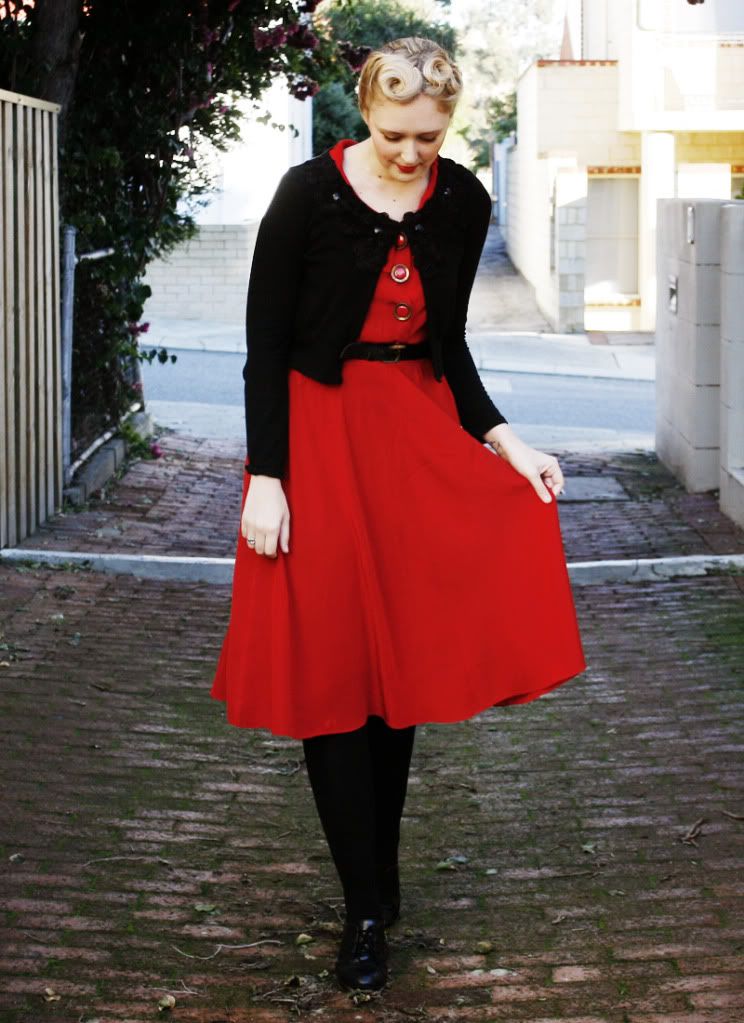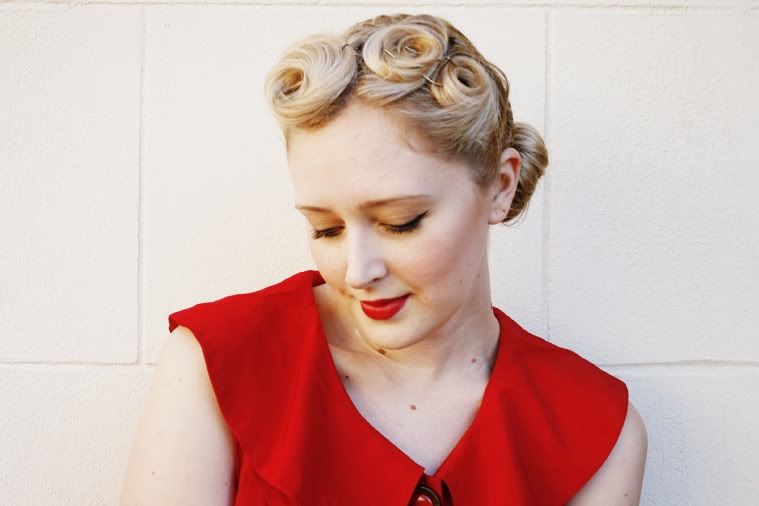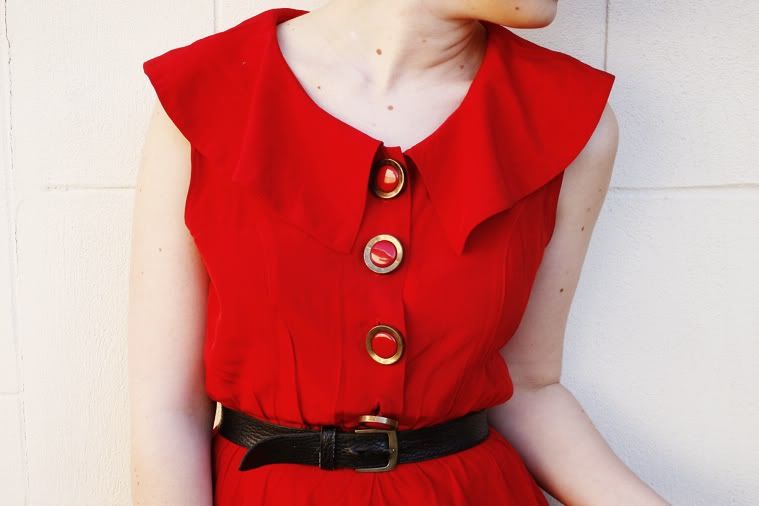 I took these photos this morning and i swear there was still frost on the leaves...i braved the cold a little to show off the whole dress! (i may have had a few, your crazy lady looks from passers by) i am so proud in fact because i actually altered this little cherry red dress myself which im pretty chuffed about!
Im guessing its a late 70's 80's production judging by the care tag, when i found it tucked away in the op shop it was sporting some rather large puffed sleeves which pushed it into the frump catagory but with the amazing collar i knew chopping the sleeves off would make it super adorable! Thoughts????
Im getting better at altering dresses im not an expert thats for sure, but its so satisfying to change a dress a smidge to become wearable again! i love breathing new life into forgotten clothes.
Tonight im off to dinner with the girls then a weekend filled with baby visiting,and super exciting projects!! Happy Friday XX
(Wearing: Vintage altered dress, vintage belt, Target stockings, Cotton On cardigan, i love billy shoes)