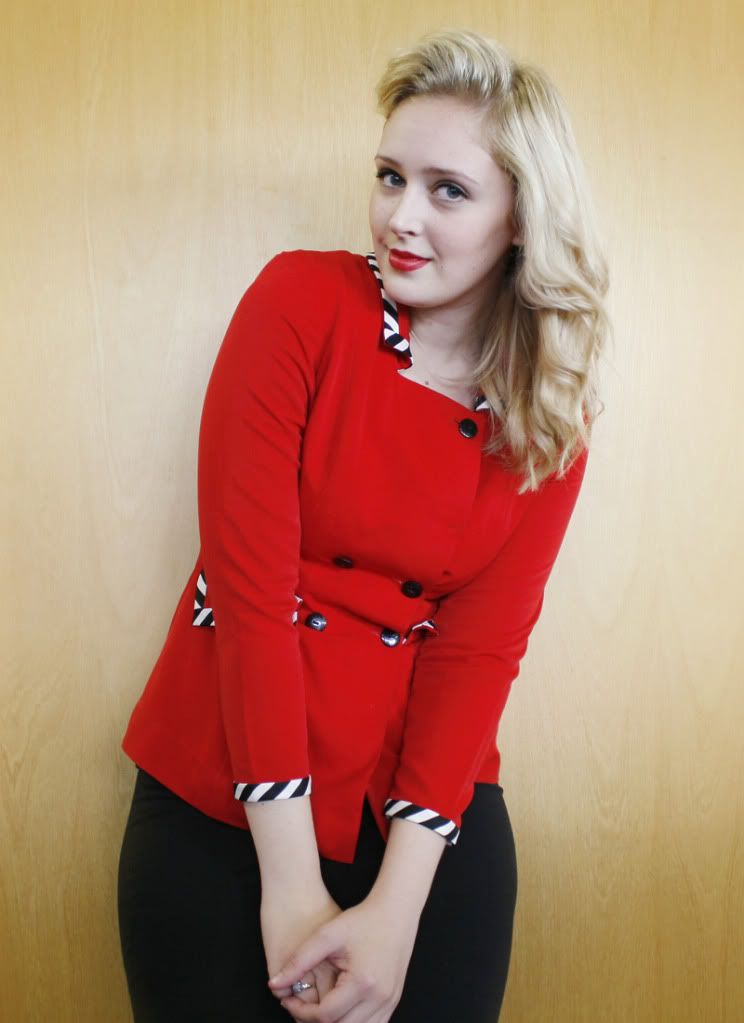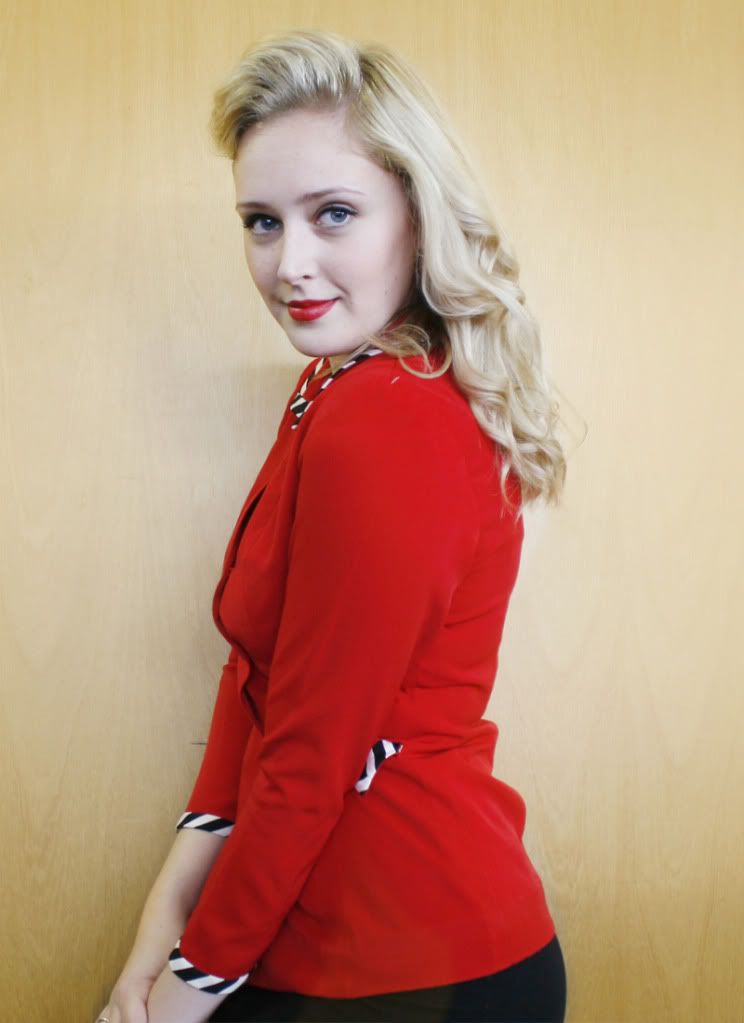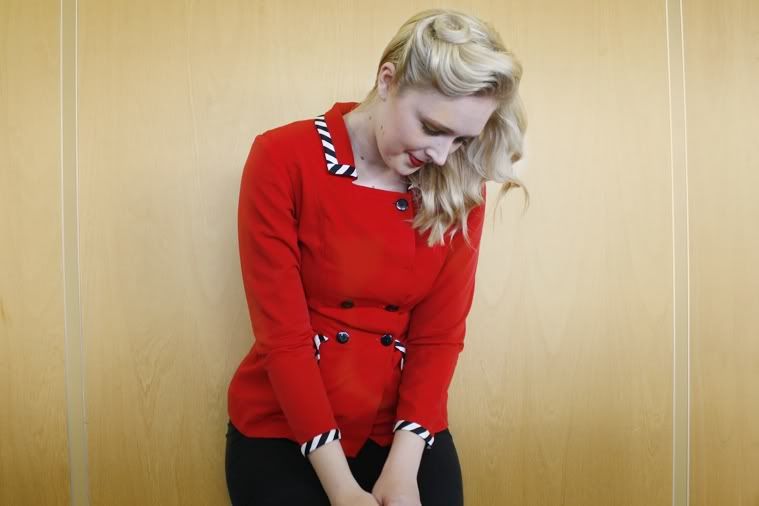 I couldn't resist sharing pictures of my recently op shopped jacket which actually came with matching shoes (which didn't fit of course) im totally getting a mod 70's/80's vibe and to match i then had to adjust the height of my hair..naturally!
I have been drawn to cherry red jackets this winter and picked up a few amazing ones for the shop update next week! my week has been filled with prepping the house for a few storms, finding my vintage gloves huzzah!! drinking way too much coffee and attempting to eat well for a day or two..which then unfortunately all comes crashing down...into a box of Oreos!
But this post isn't just about my jacket its time to announce the winner of the Vintage Valley $50 voucher....according to Random Generator...Congratulations
Hannah from Dimples Diaries
! you will be contacted shortly via email!
Hannah said... What a great giveaway! http://www.thevintagevalley.com/Navy-and-White-Spotted-Dress - This dress is just stunning! I would love to wear this for my first day to University, paired with my favorite loafers, tweed jacket and fur scarf. dimplesdiaries x
Thank you so much for entering ladies! there will be another opportunity soon to win some great goodies so keep your eyes peeled!
Have an amazing weekend im planning to do absolutely nothing but relax which is too darn good!! XX
(Wearing: Op Shopped jacket, Cotton On skirt, Model Co lipstick)