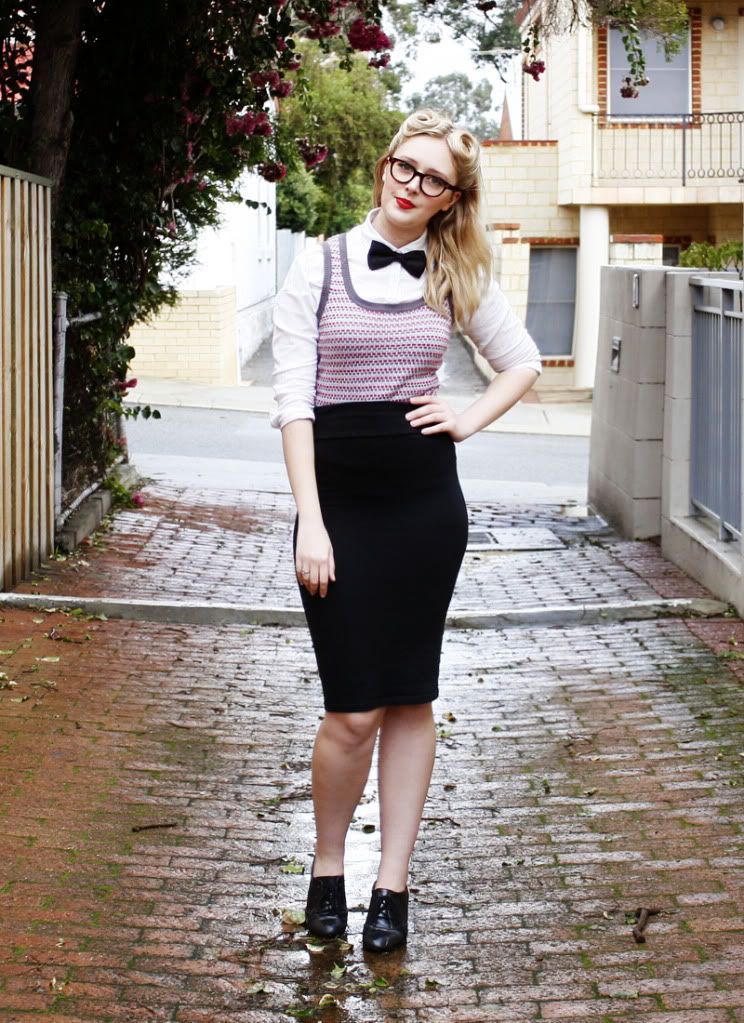 Every day i wake up and think about (usually loitering in my closet for ages) what im going to wear and which side of my personality is going to come out, sometimes its sexy 50's wiggle dress girl, bright print clash girl or like today nerd girl! Its safe to say i basically play dress ups every day but how fun is that right?
I bought these glasses from
BonLook
last year (much to my boyfriends amusement) just because i don't actually need them dosen't mean i cant wear them...(im happy with that justification..and im sticking to it) i seriously think he is just jealous because i look totally smarter now!
We have been having some crazy days of rain this week which has driven our poor trees around the house to suicide! we spent a few days propping things back up and checking our coi fish were alive plus all this weather is not agreeing with my hair grr...ive taken to spraying layers of hairspray to avoid looking like i put my finger in an electric socket! but after all of that banter i do admit i love the rain, especially when im at home, watching The Office and trying out new tea from T2! Yum!
Hope your week is super swell so far XX
(Wearing: Vintage bow tie, Op Shopped vest, Op Shopped blouse, Cotton On Skirt, I Love Billy heels, Bonlook glasses)