Yes..thats right im about to delve into a very well talked about topic on the blogosphere! and after reading so many posts about it i decided that gosh darn it! im going to talk about it too..and you have to sit there and and read it..no buts!! ok...i cant force you to but it would be nice if you stuck around!!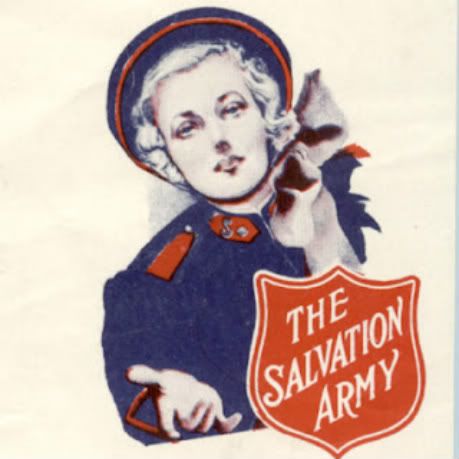 Op Shopping and i have had a very love filled relationship, its had its ups and downs in the past but id have to say its a fairly big part of my life! Our
Meet Cute
was my first year of Tafe (yonks ago) when i was studying Human Resources (i know...don't even ask me why.. it was a confusing time in my life..needless to say i have never used that diploma) one of my class mates and i would sneak out to go to the nearest Salvation Army to look for bags and clothes! And well now its now a full on obsession for me i have a vintage
online shop
and i get to pass on my amazing finds to other vintage obsessed ladies (like you..*kiss*)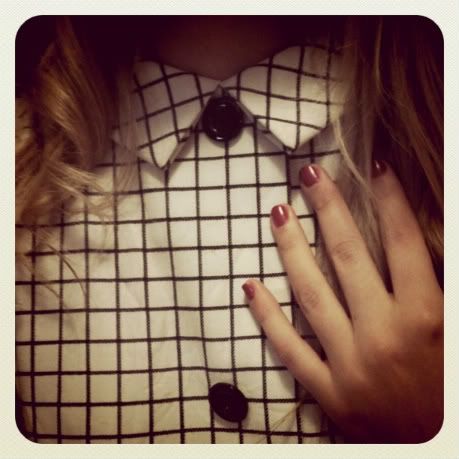 There is definitely nothing like walking into a musty op shop and spending a good half of a day rummaging through racks and piles of clothes, we are a certain breed of people us op shoppers im sure a few people think there is nothing worse than spending time searching for hidden treasures in a hand me down shop, but i cant think of anything better!! my partner is still getting used to me being so excited about restoring damaged dresses and listening to me gab on about chopping this off and adding new buttons on and "oh if i just remove that stain it will be fine" but i get such a huge satisfaction from giving old clothes new life and plus they are one of a kind!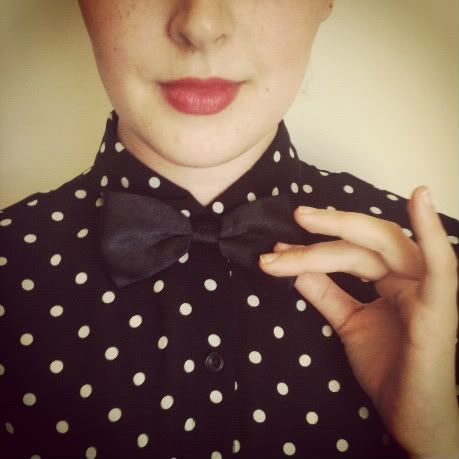 One thing i love finding are bow ties!! i have quite a collection now, they are so cheap and they are all in relatively great condition! i also have a stash of suspenders too..it is also handy to buy them even if the bow is damaged you can always take it off and replace it with a handmade one you did yourself! this way you have the neck strap & hook to pop it on.
Ive also managed to find quite a few glass perfume bottles and jewellery holders, i adore this one with the hummingbird not too bad for $1, always...i cant stress this enough!! always look in the home-wares section they have some amazing nick knacks and sometimes they store their records there too..the hidden awesome ones no one has found yet!!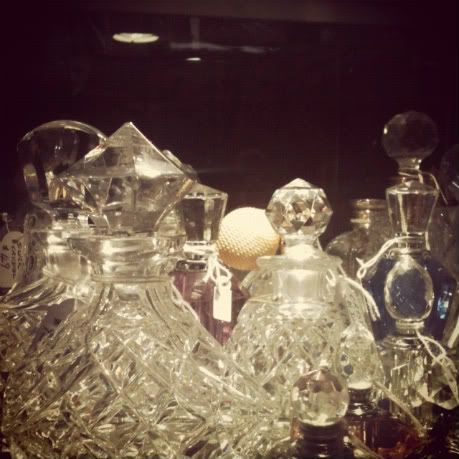 Im not going to lie i may have sustained a few minor injuries while op shopping! I once was quietly minding my own business sifting through a few racks when the shop assistant walked past holding an arm full of perfect 1950's handmade sun dresses (im not kidding) i think i forgot to breathe for a few minutes and slowly started to follow her to where she was hanging them up! there i was waiting patiently for her to move and then from no where a crazy girl (ninja) i swear basically ripped them out from in front of me...of course my reaction was to grab it back which then meant i received a coat hanger jammed right into my rib cage (ouch)...then came this awkward stare off/showdown with the ninja (me holding my ribs like a wounded animal)...then as cool as i am in a disagreement slowly backed away (not breaking eye contact) to the counter and paid then left without trying them on! turns out...They fit perfectly Huzzah!! it was a total fist pump moment!! (i don't fist pump often..but sometimes a moment calls for it..know what i mean?)
So here is my top 5 tips for op shopping...not saying they are the best but they work for me!
1 - Wear comfy shoes!!!!!!! essential (you never know when u have to fight off ninjas) but walking around for hours takes a toll on your feet so be nice to them!
2 - Keep an open mind... just because it is a little large or long if the pattern and fabric are amazing take it home and fix it up a little, add a belt and hem it! just do it as soon as you can or it may sit in your mending pile for a month or two.
3 - Create a mental list... I always have a few items in my head im wanting to add to my wardrobe a cute mustard pencil skirt or a bow blouse! having a few items in mind keeps you focused and stops you from buying too many whatever pieces you may never use.
4 - Bring your ipod...This is so necessary for me, op shops have a tendency to have awful music..so awful i want to run away! if i have my music to listen to i get my groove on and helps me visualise outfits (i sound weird talking about this visualising stuff..but it works)
5 - Scratch and Sniff!!! As gross as it sounds..you have to! before purchasing clothing or shoes you need to check for stains odours, rips and tears especially under the arms and along the collar. Shoes in my book.. if they look like they have been worn for a few years, they probably have! look for ones that still have a substantial heel and a label is still visible on the inner sole.
And to end on a happy high!! The winner of the Mabel hair bow goes to.....
Maria said...
What an adorable new range! I love hair bows. They always make fabulous accessories and can jazz up any outfit! I think the next time I would wear a bow like this would be in a high bun with a cute mini skirt, peter pan collared blouse and wedges.
Fingers crossed!

Congrats!! Thank you to every one who entered...the hair bow range will be up in the shop this week XX