So i finally found the gumption to cut my hair...See!!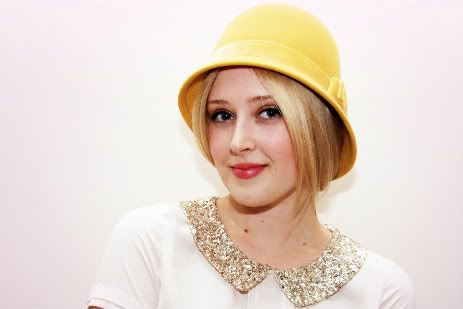 Ok...ok maybe i didn't go that far!!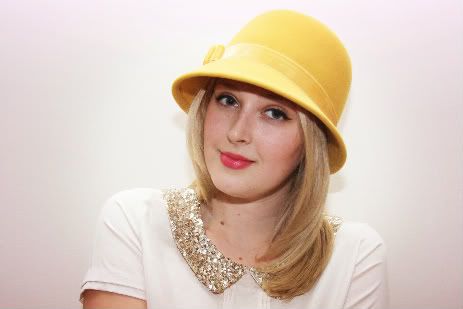 But all the same i tried!!! this is the shortest i have had my hair since high school where i ended up with almost a shaved head from putting blonding spray through my hair until it basically fell off (yes..i used blonding spray all my terrible secrets are now on the table) its actually shorter than the last photo as im tilting my head a little, when its curled it sits on my shoulders! i envy girls who can walk into a salon blonde and come out red! I wish i was that adventurous.. although i do go crazy sometimes and get half way through a book...then start another one! thats right, im adventurous and unpredictable like that!!
(Wearing: Dangerfield mustard hat, Rimmel 05 Rouge A Levres lipstick, Valleygirl sequin blouse)