Im sure i posted about how much the weather was warming up last week, and now! its made a liar out of me.. there was a whole week of sunshine i was pulling out all my Spring dresses and having a little bury the stockings party in my room and now im waking up to a forecast of hail and miserable rain..well damn you! im not going to let that stop me, instead of putting back on the black stockings im breaking out my coral cardigan..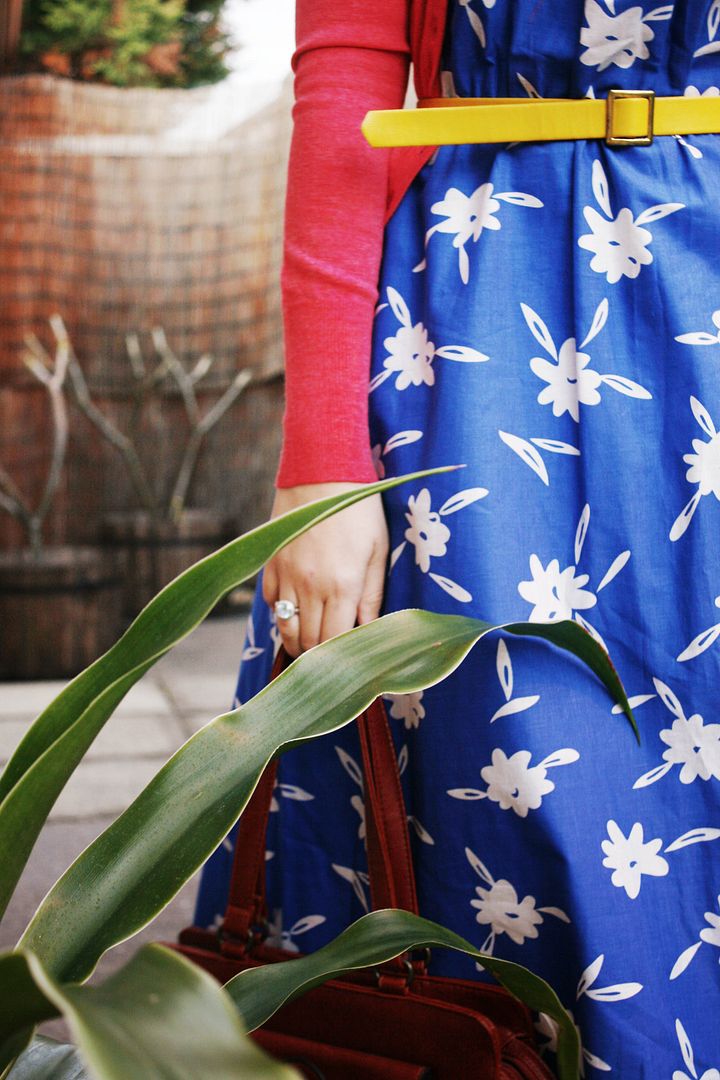 Much like you all (im sure) my clothes always effect my mood, so i try and dress bright and cheery...most of the time! with just enough colour clash that it looks accidental but totally works and hopefully without looking like i got dressed in the dark..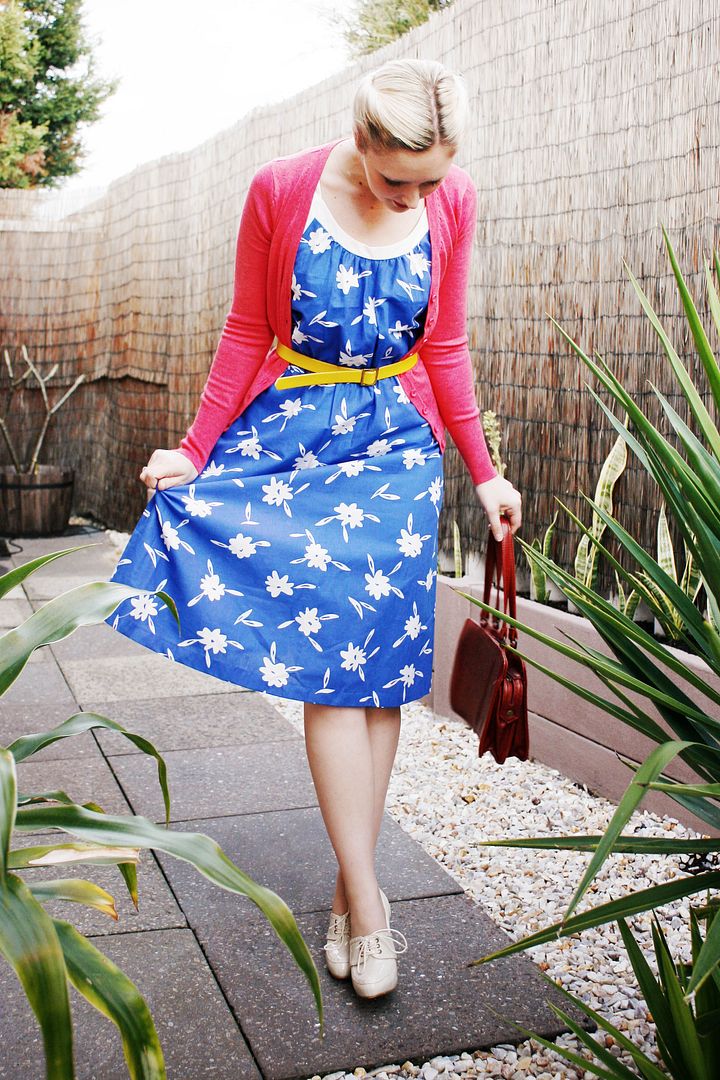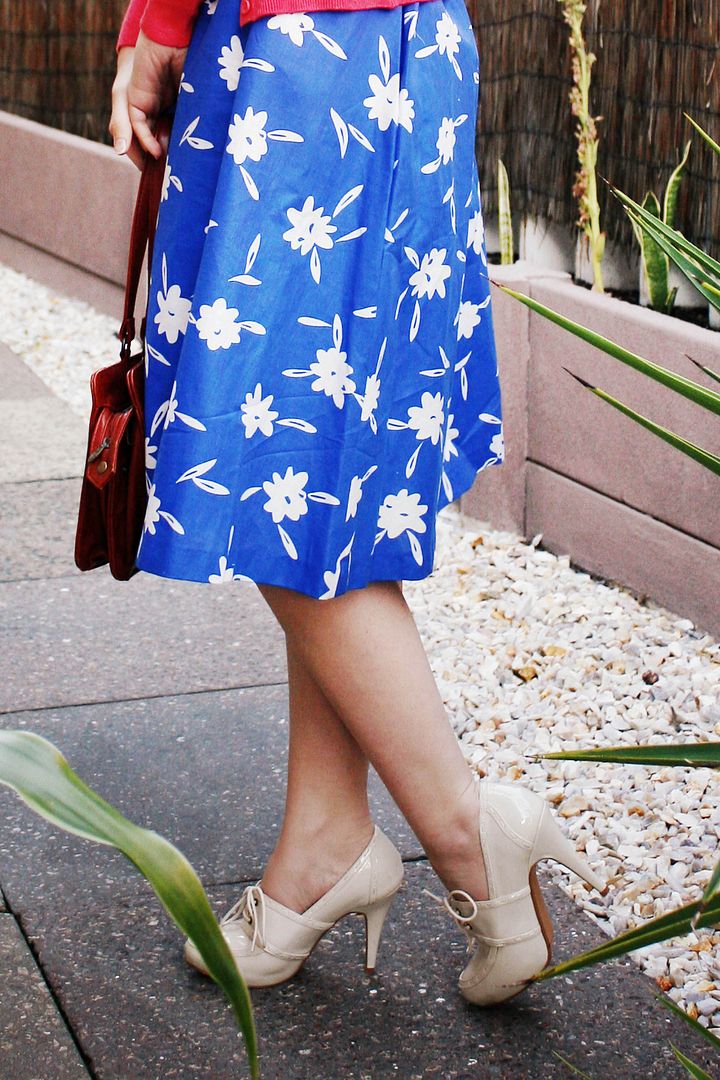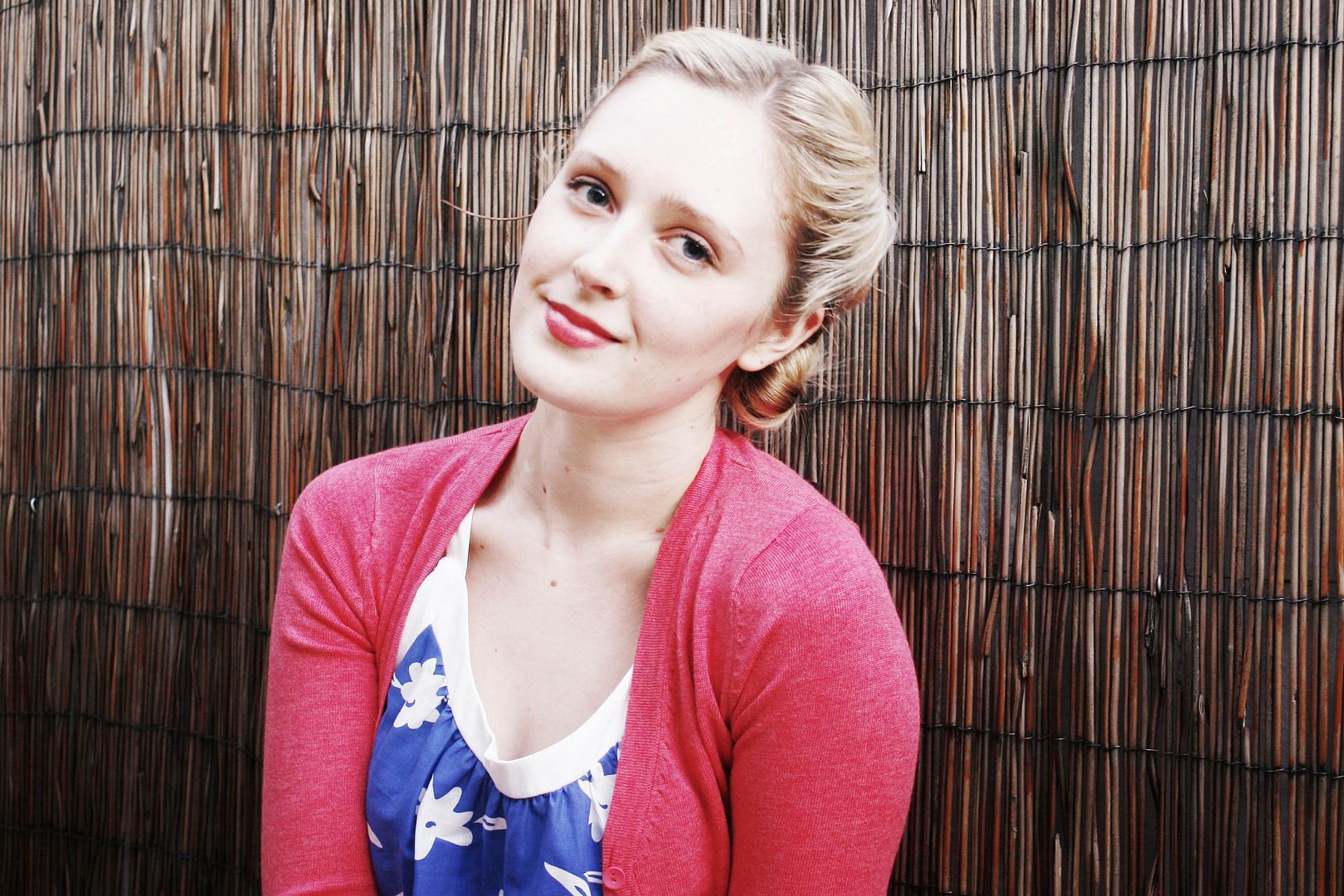 I have been waiting to wear this coral cardigan, its an in-between season one so it had to be just cool/warm enough to wear it! i also wore it buttoned all the way up with a cream knee length skirt this week which was pretty cute too..
This blue flower dress is one that will be going into the
shop
this week..i wanted to steal it for a day and show it some love before it went to live with the next lucky owner! Its got everything i love about a vintage Spring dress, cute pattern, light fabric, relaxed cut and bright! So keep an eye out it will be in the shop very soon.
One thing im looking forward to next weekend is the Royal Show (i know, i know im a big kid) but me and the boy are taking my niece for the first time so i cant wait to fill her full of sugar and go on all the rides! and of course eat a novelty sized fairy floss! there is just something so magical about a carnival!
Have a swell day, Im off to do some catch up reading on some of my fav blogs!
(Wearing: Vintage blue flower dress, Cotton On coral cardigan, Boston Babes heels, Op Shopped bag, Vintage yellow belt, Blue Topaz ring)