Well It looks like my obsession with yellow (and pencil skirts) is still going strong!! Im putting it down to it being Summer here I just feel the need for everything to be sunny and bright!! Plus I love the clash of colours you can get.. along with blue I think purple is another perfect colour to throw in the mix..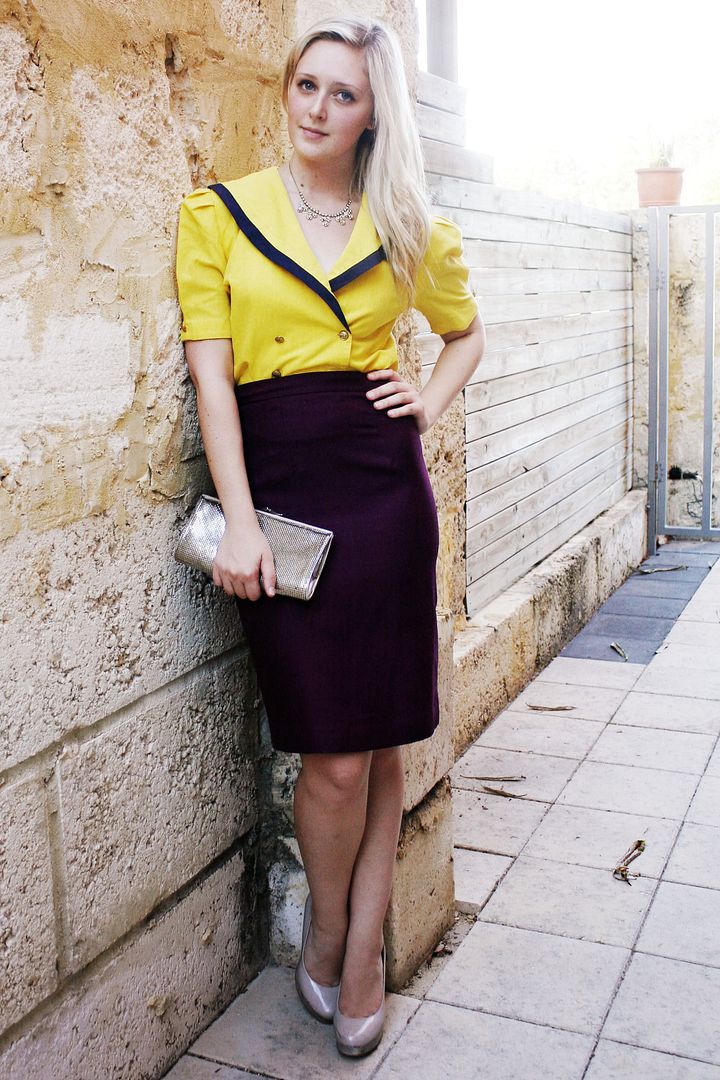 I have had such a wonderful week so far after a pretty amazing weekend too.. I went to a baby shower on Sunday and it was so adorable.. lots of food and oohing and ahhhing and I managed to fit in a few things I had been hanging out to do like a little bit of sewing and writing so I was pretty happy with that.. I also went on a pretty nice date this week.. with a very lovely man.. who has perfect hair, style and manners!! Here I thought chivalry was dead and he was opening doors and pulling out seats.. it was amazing!! (Then again it doesn't take much to impress me really. Just someone who can make me laugh does the trick)
I hit vintage gold this week and I practically had a heart attack in the op shop on my lunch break!! They had just put all their new stock out and I was grabbing pieces like crazy.. I found so many amazing things that I will be putting in the shop next week!! Including a vintage short lace wedding dress with matching bolero ahhh its so so beautiful!!!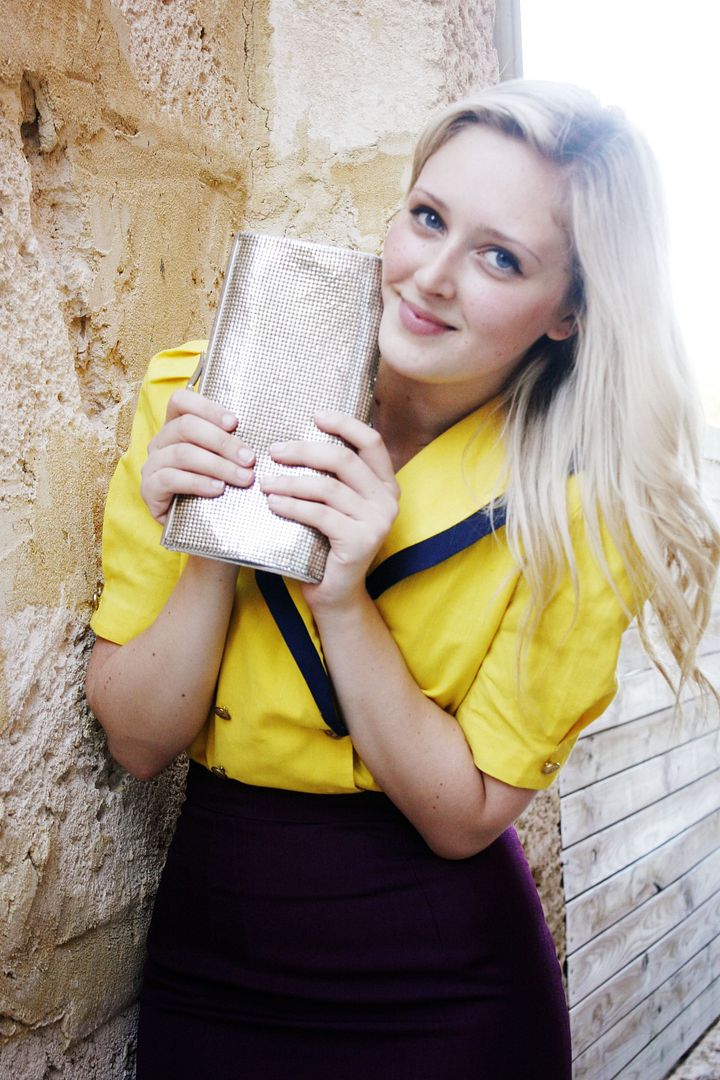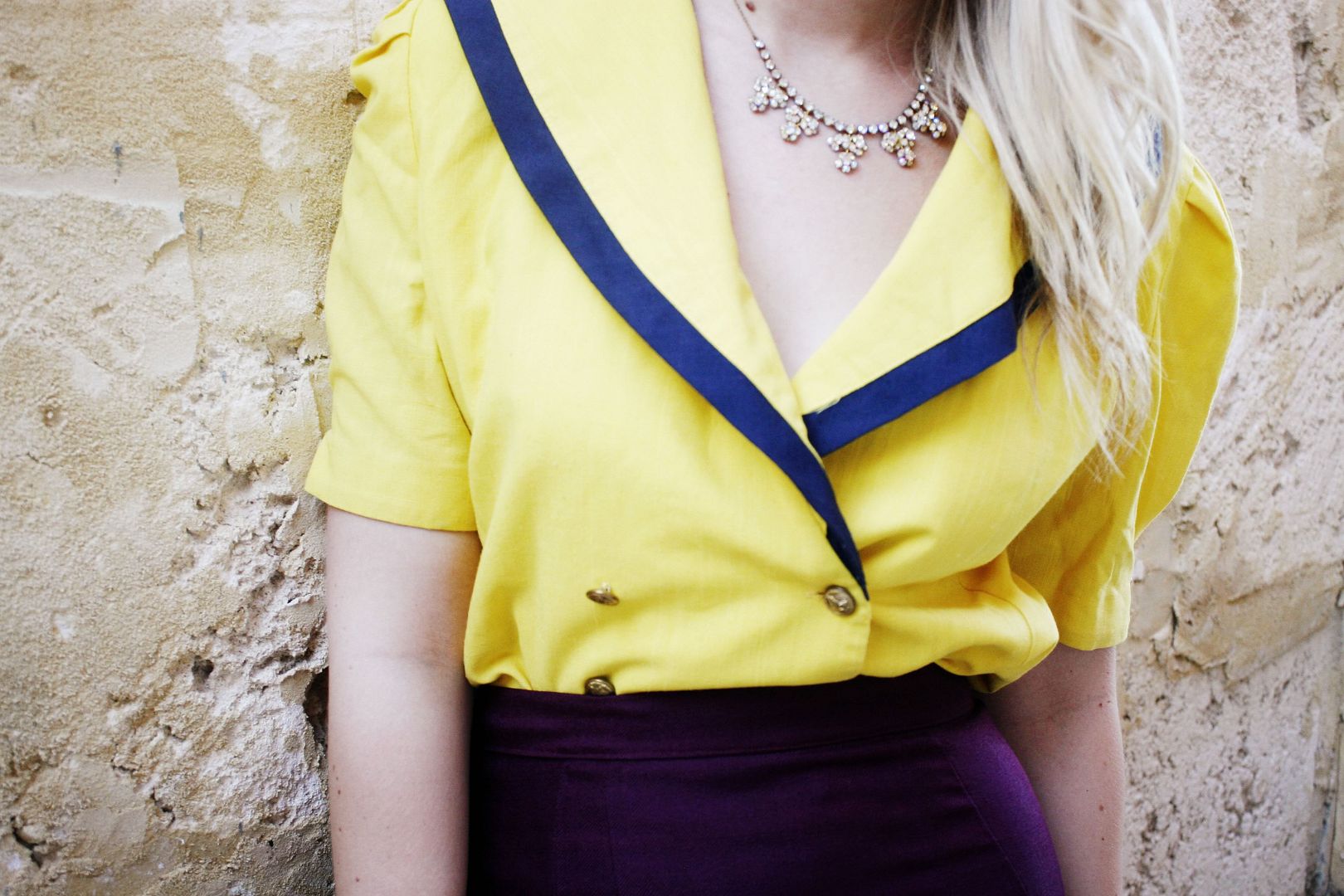 I thought I would also mention that my friends over at Stallcart did an interview
here
and are having a pretty awesome deal for readers if you are looking to set up a website..check it out!!
So I hope your all having a fab week.. im off to get another latte XX
(Wearing: Vintage sailor inspired blouse, Vintage purple pencil skirt, Beige Patent pumps, Vintage clutch & 1950's Necklace)