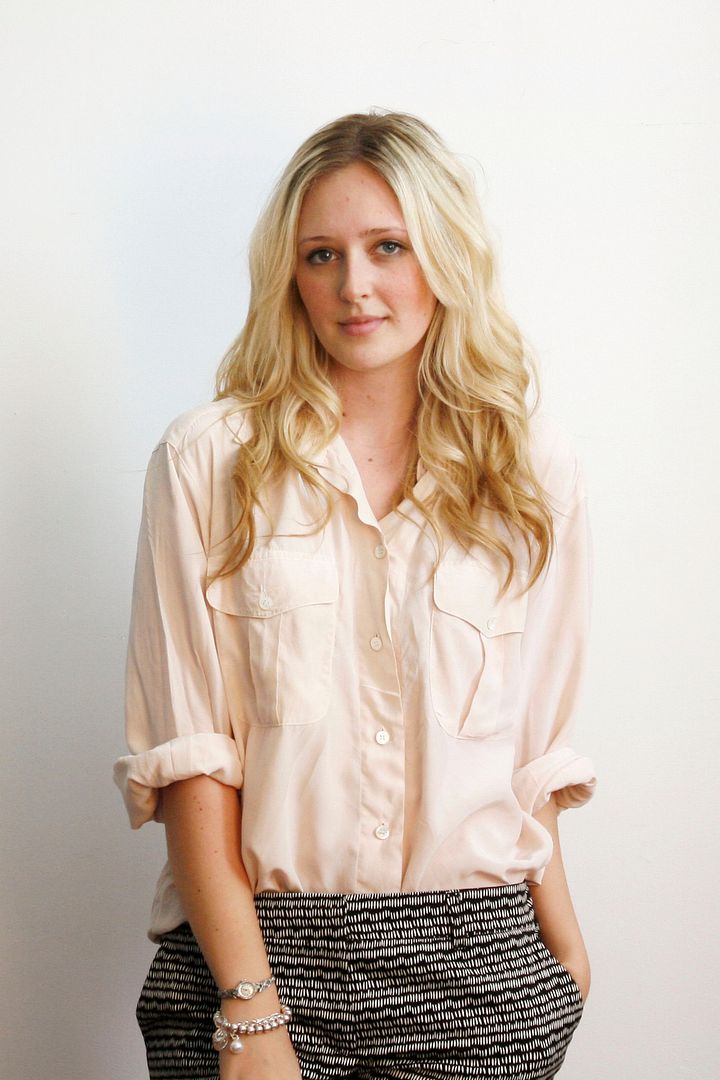 Whew well all i can say is i had the most FUN weekend, as i mentioned in my previous post i had a photoshoot for my gorgeous friend from
Kashen Jewellery
on Sunday, everything ran smoothly and we had a blast doing it..plus the weather was perfectly hot and breezy!!!! which worked out well for me to wear my new Witchery shorts... thats right i know i just did a blouse and shorts update last week..but i promise this is the last one for awhile anyway...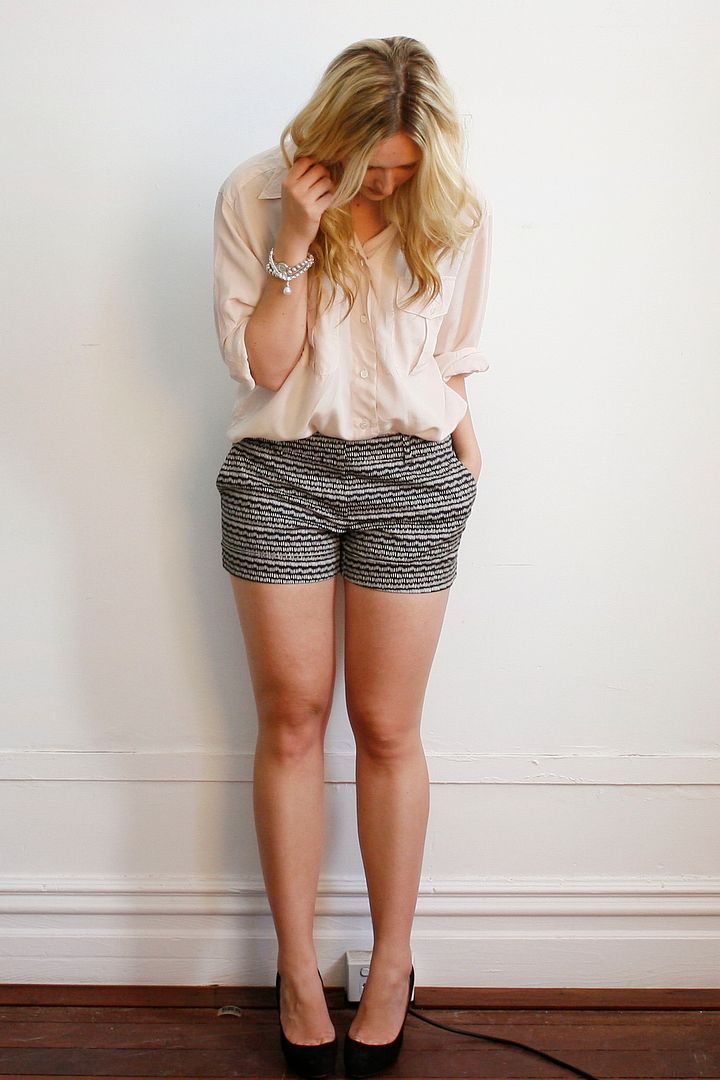 I do love these shorts but id have to admit if they were highwaisted i would love them just that little bit more, after buying them i found online the exact colour & print as these in highwaisted cut (cheaper) and i almost died ahhhh...why didnt i just wait!!!!! i swear this happens to me all the time!!!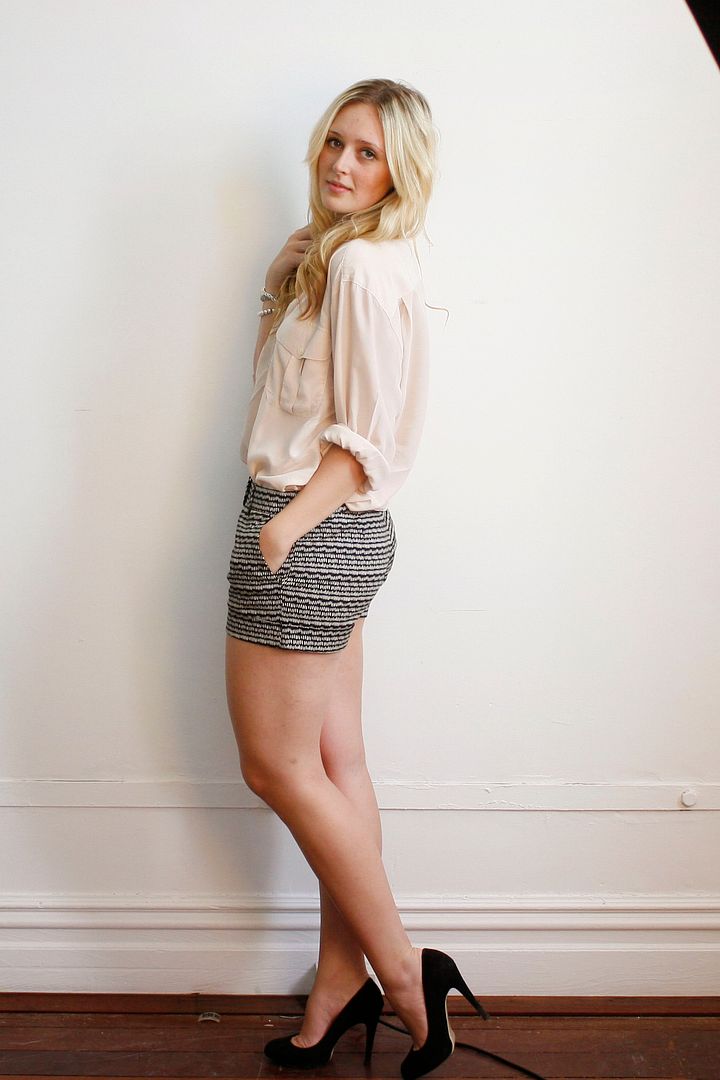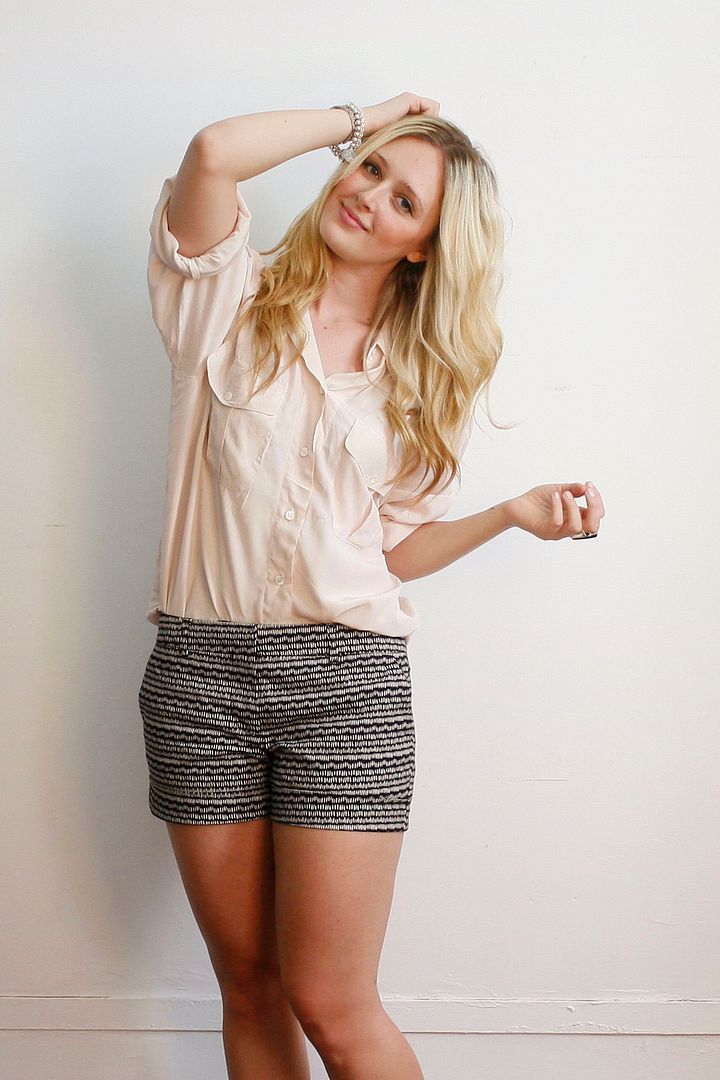 This is also the vintage pink silk blouse i was talking about last week i found while thrifting it is such a find had no damage at all (which is pretty hard to find) and is just oversized enough for those summer days with a skirt or shorts or in winter with a pair of leggings or jeans...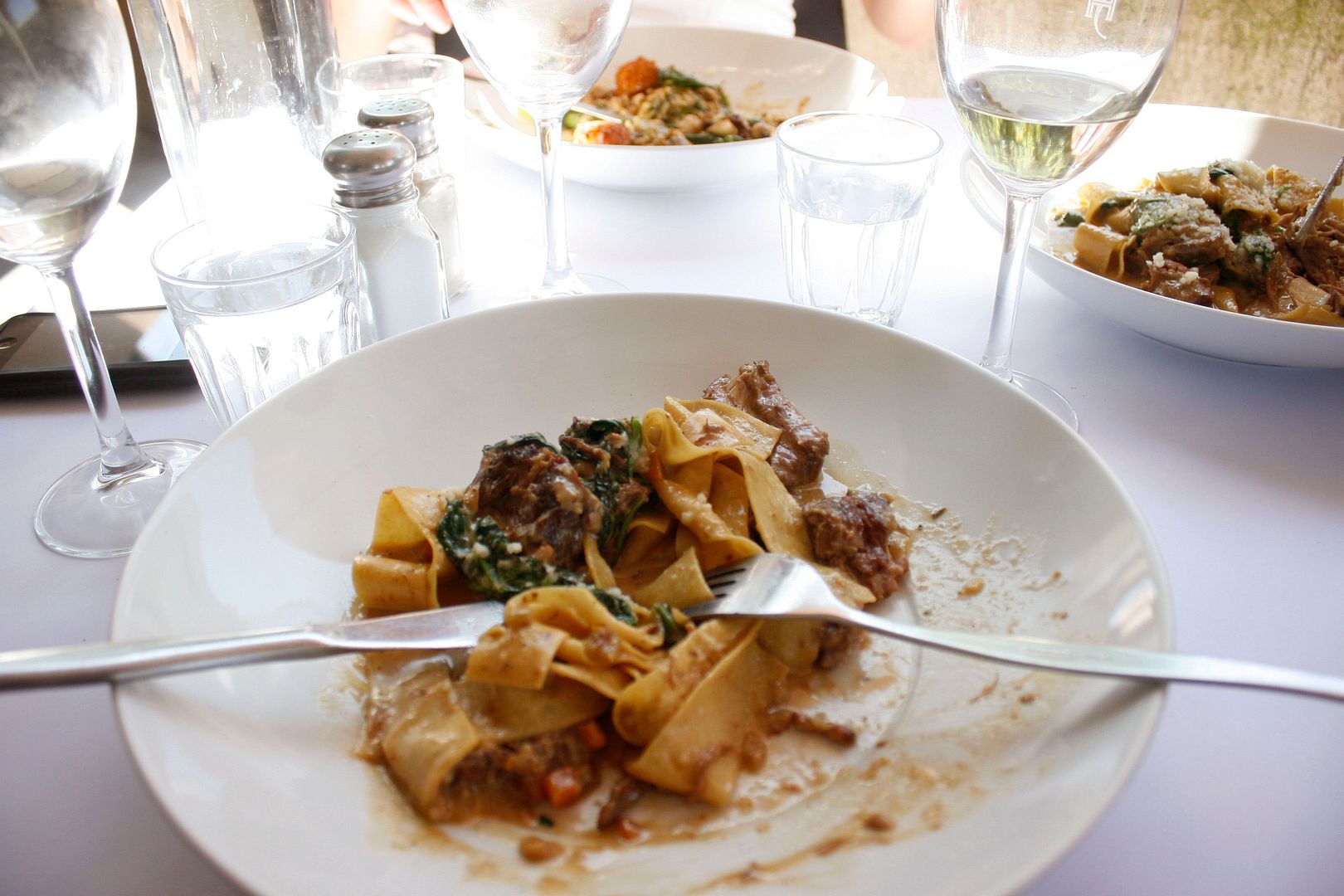 After the photoshoot we walked down to the Subi hotel for lunch oohh the lamb pasta is amazing..im still dreaming about it now!!!! and then had celebration Pimms at the garden... if you havent had Pimms yet...try it try it.. it is honestly the perfect Summer drink!!!!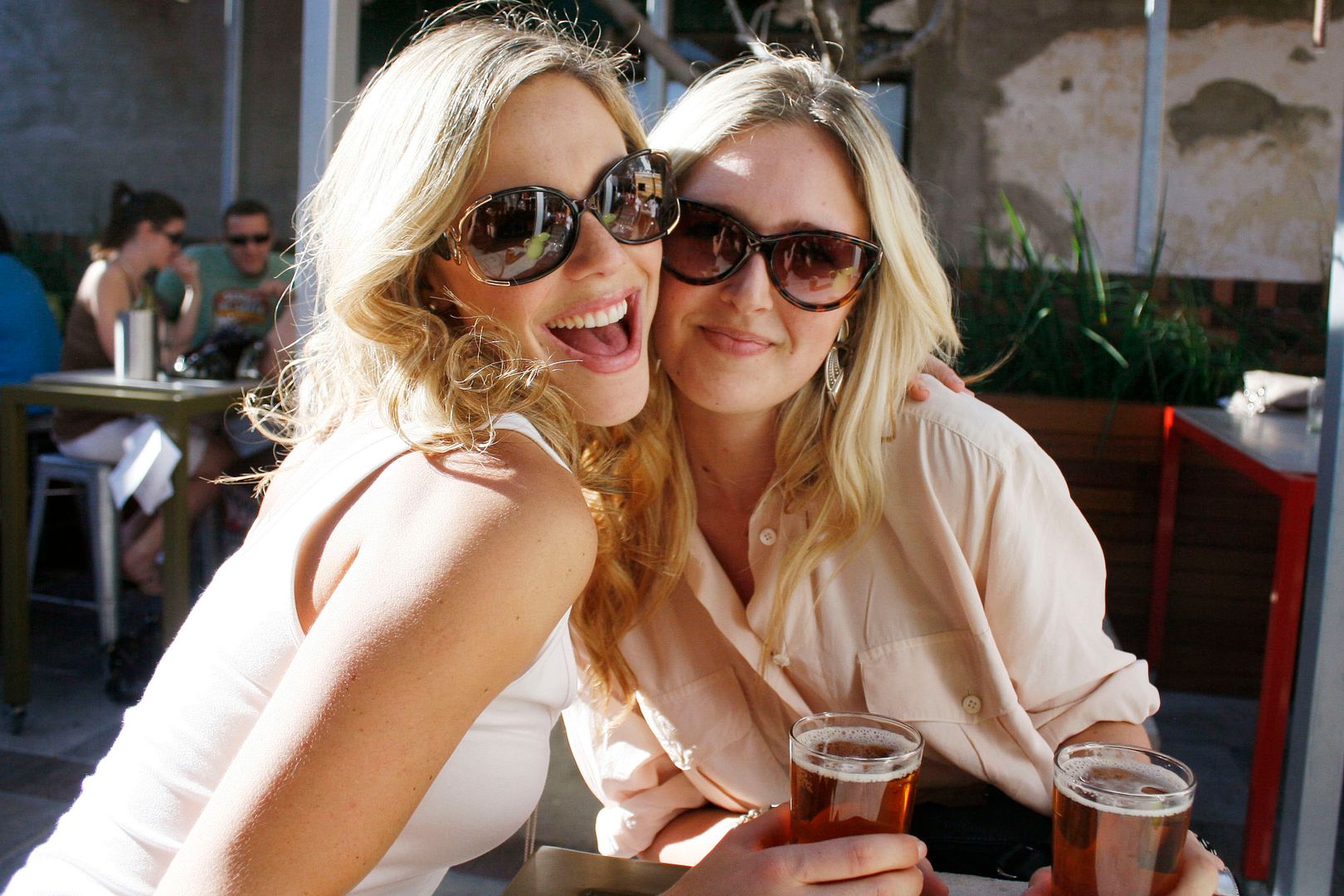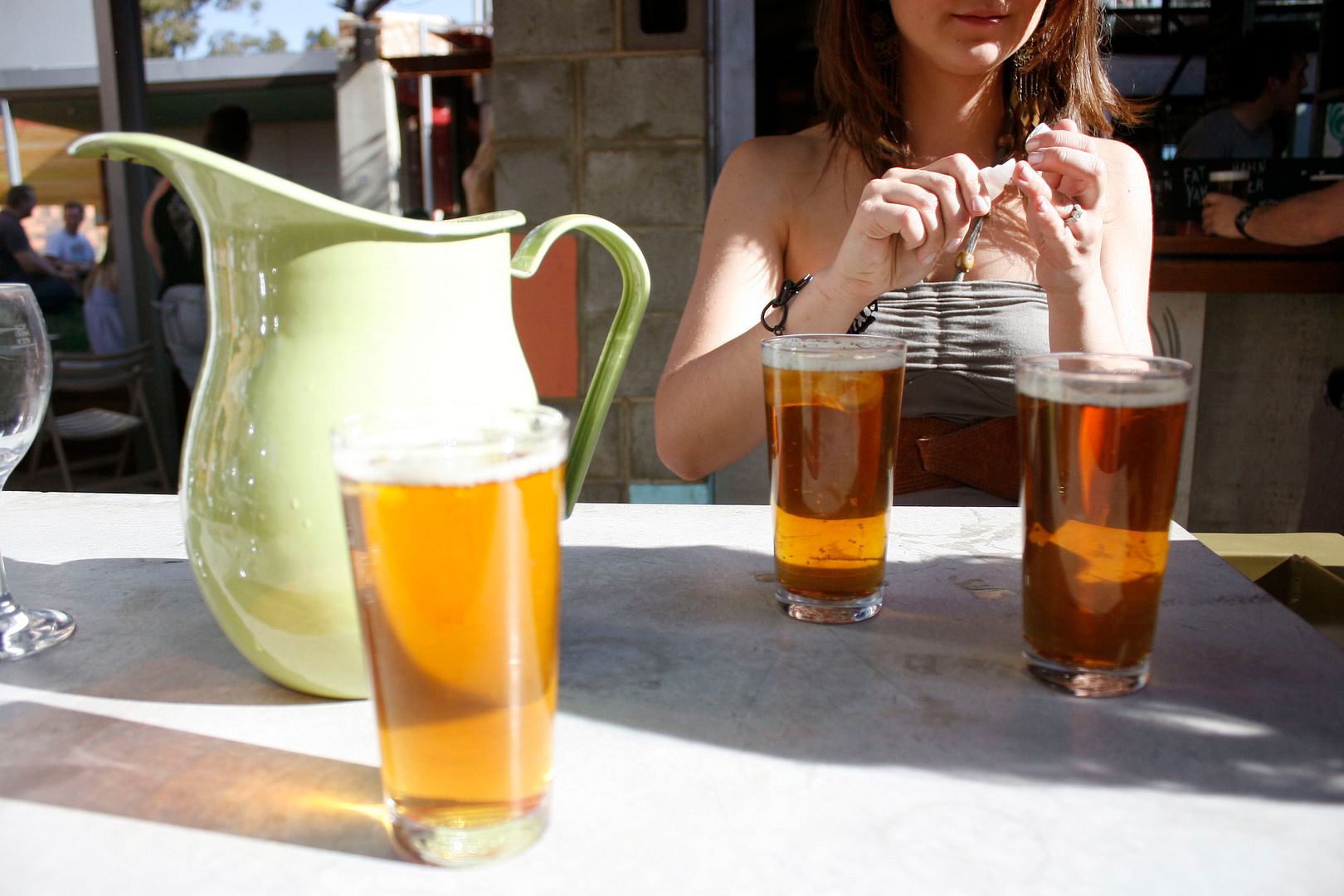 I added a cute outtake from behind the scenes cand on the left was the beautiful model and Kash is the middle (with her tounge out) haha she is going to kill me... when her new collection is up i will be sure to let you know because her pieces are pretty amazing!!!!
This week will be pretty busy im planning to do a shop update, catch up on alot of hemming and also start my new project which is pretty exciting (ill fill you in when i get a good start on it)
Hope you all had a fab weekend too...Happy Monday XX
(Wearing: Vintage silk blouse, Witchery Shorts, Mink Pink Sunglasses, Vintage watch, Kailis Pearl bracelet & Tony Bianco Pumps)