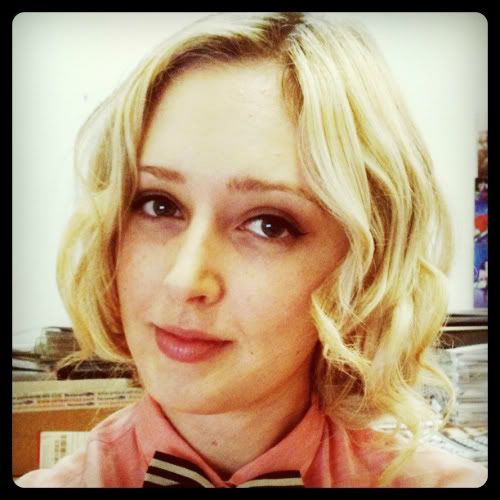 This week i have had a slight obsession with chopping my hair! you know that urge you get to make a drastic change..well its consumed my thoughts enough for me to tuck under my hair to see if its something i could live with for a little while.... thoughts..opinions?? It may also be that i found pictures of Michelle Williams as Marilyn Monroe when i was trawling the web..and may have lost my breath for a moment, she just looked so amazing! im not exactly a hair chameleon i never change it and when i do it usually follows with me whinging about how hard it is to style and cursing my hairdresser underneath my breath because she didn't stop me from convincing her i wanted a chunky fringe to cover my big forehead! I envy ladies who can jump from colour to colour and look amazing in the process.
I went brunette a few years ago and even though it saved me from damaging my poor hair every 4 weeks i missed being blonde (and then followed a 6 month process of getting it back to the blonde i wanted) so you see...(i think too much about these things)
So even if this cut is a passing thought im going to jump in and go for it! its just hair after all right?