Whew, well I don't even know where to start telling you about my Christmas weekend… I got up early for breakfast at my auntie's when it was a little cooler and the heat hadn't hit us yet, there was lots of cracker pulling and gift giving which then finished with a play put on by the little kiddo's (which was so adorable)
Then it was off to my best friends family lunch and a lot more eating.. And then crashing on the couch to sleep off my tired belly and sunburned shoulders..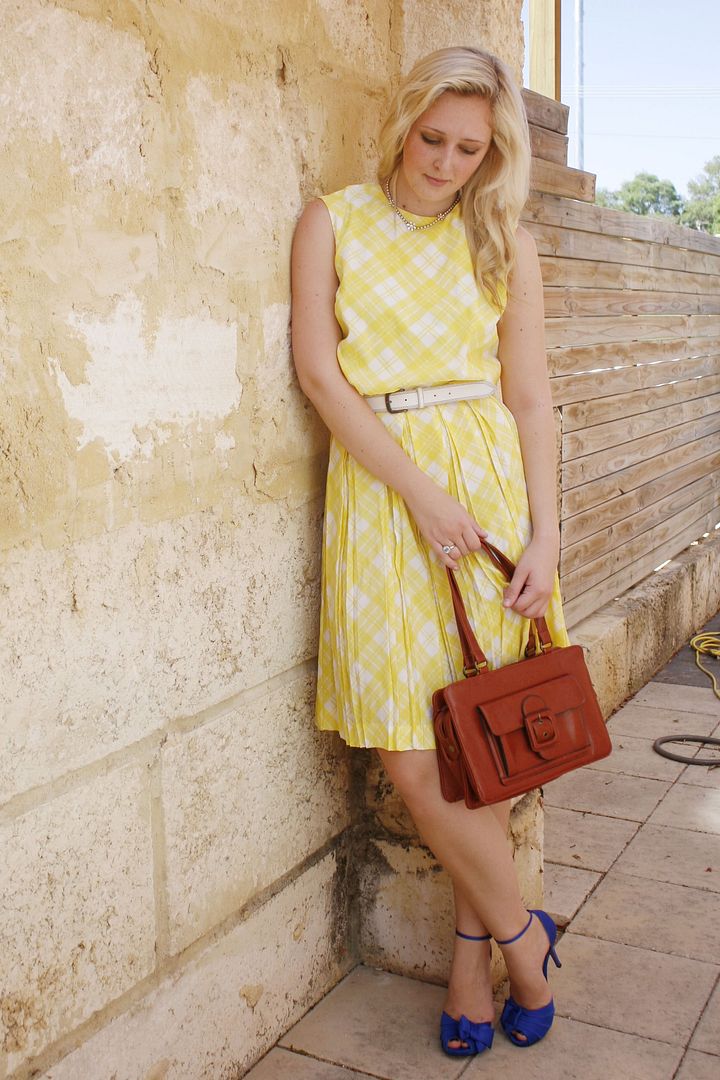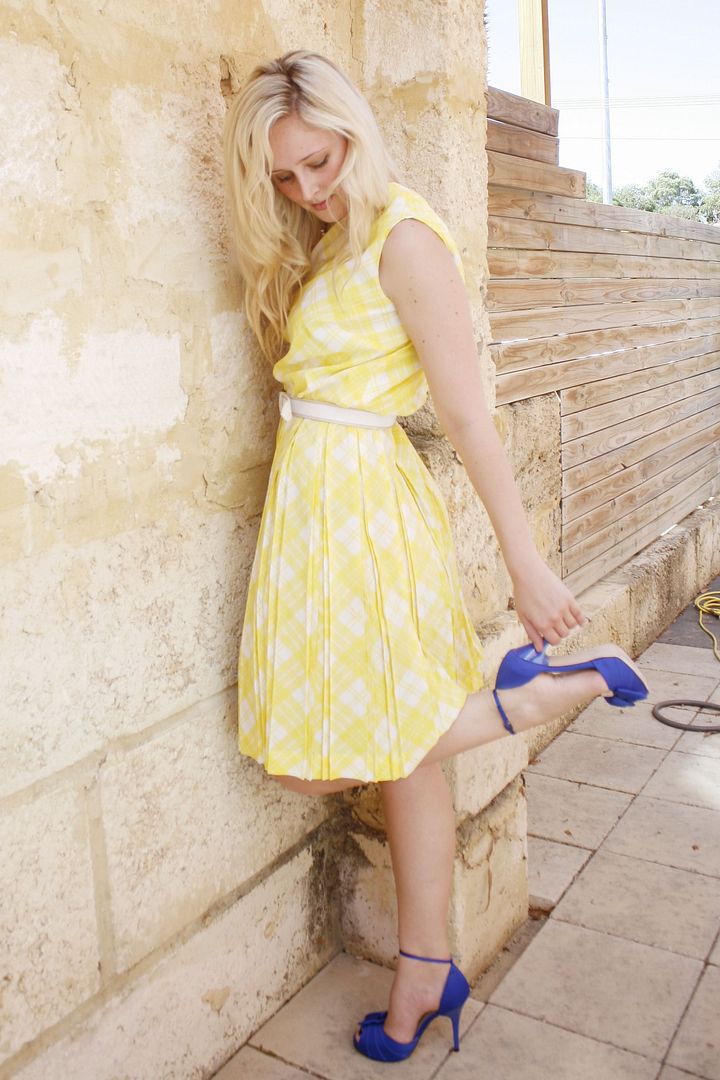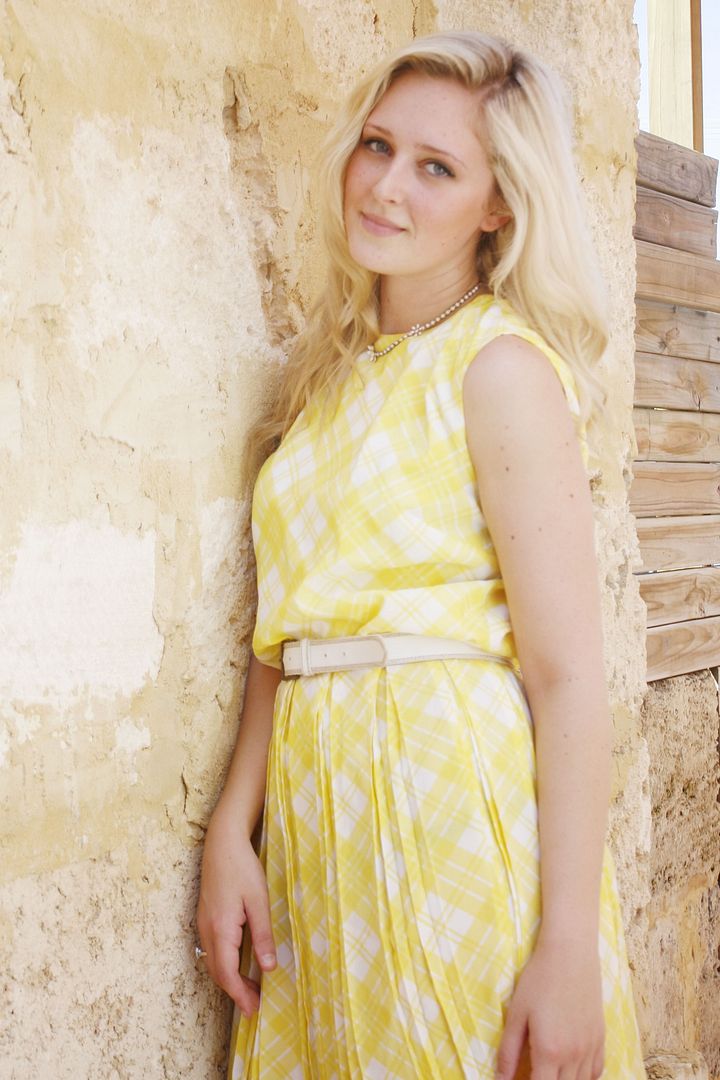 I was totally spoilt and was given so many wonderful gifts.. But most of all I loved the drive up to Quairading on Boxing day to see my mum and have lunch.. Quariading is about a two hour drive from the centre of Perth so its nice to get away every now and then into the country I left pretty early so the heat wouldn't make my car blow up and had the windows down and music cranked up the whole way.. Nothing but an open road and 110km speed limits…bliss!!!! I swear i sat down all afternoon telling awful cracker jokes and attacking the chocolate fondue yumm..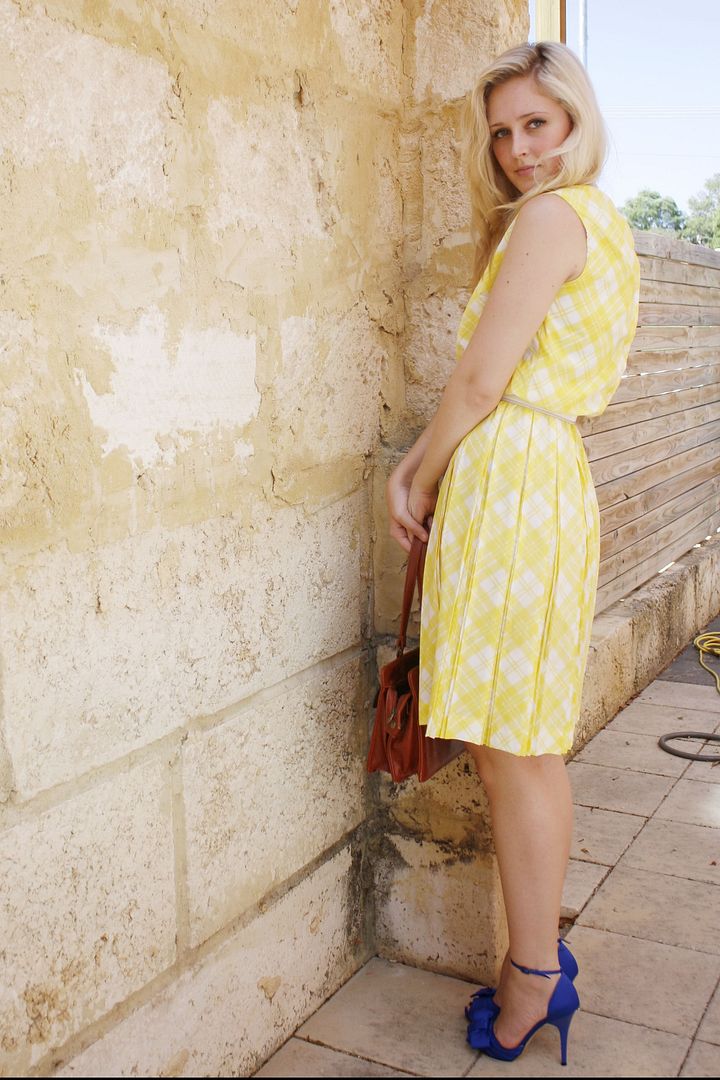 Like I mentioned in the music post our house has acquired a front blow up pool so I spent most of the afternoon on Monday lazing in the pool and drinking ginger beer…ahhh I just love love Christmas (just for the time off really) but its back to work now until New Years…
I am still going through a yellow dress stage, probably because it's the one colour you can happily clash your shoes with and plus its summer and hopefully the sun is deflecting off me haha this pleated dress has the cutest back buttons (which of course I didn't get a photo of) and I don't mind the puff top section because it can be easily smooshed down a little with a belt which is handy.. Sometimes I steer clear of them because they are a little too puffy!!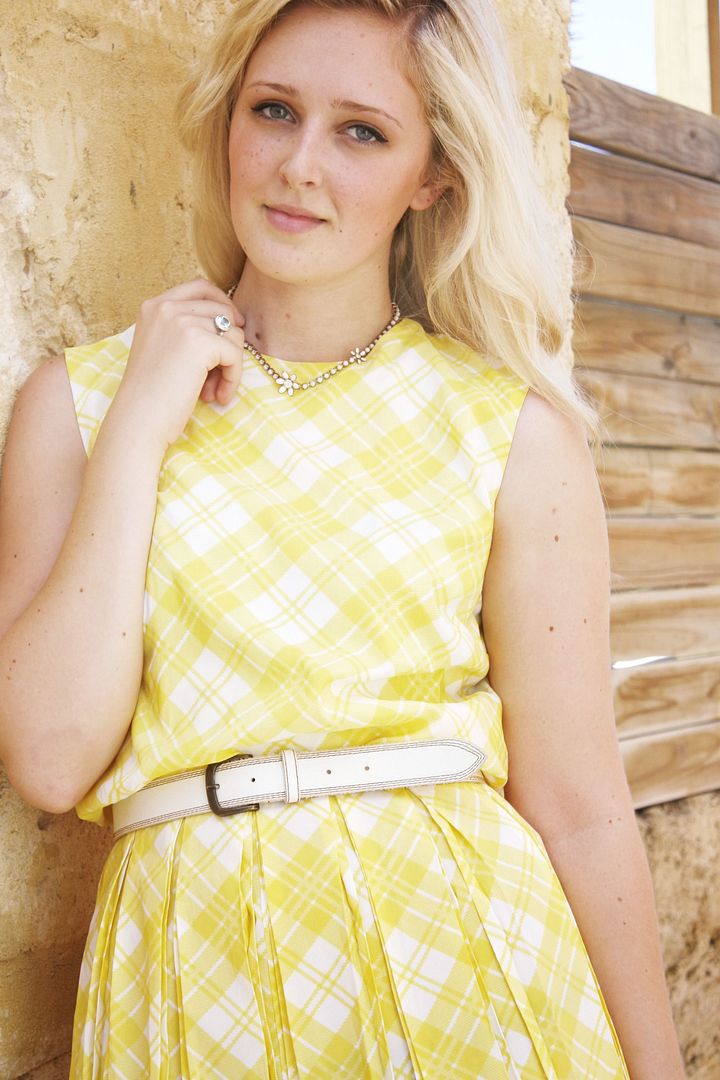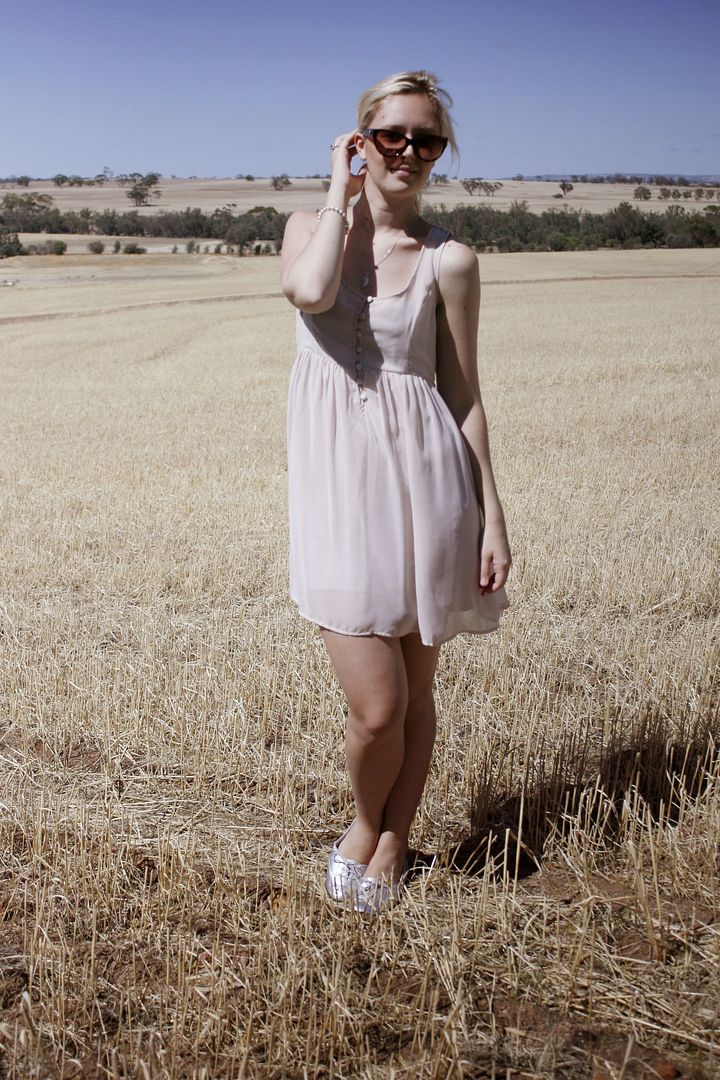 I thought id add a few pictures of my trip down to Quairading for you all to see I wore my most comfy sheer dress for the drive down, and my new silver brogue flats.. I also stopped into a few fields on the way to do a little location scouting for my new lookbook for the shop..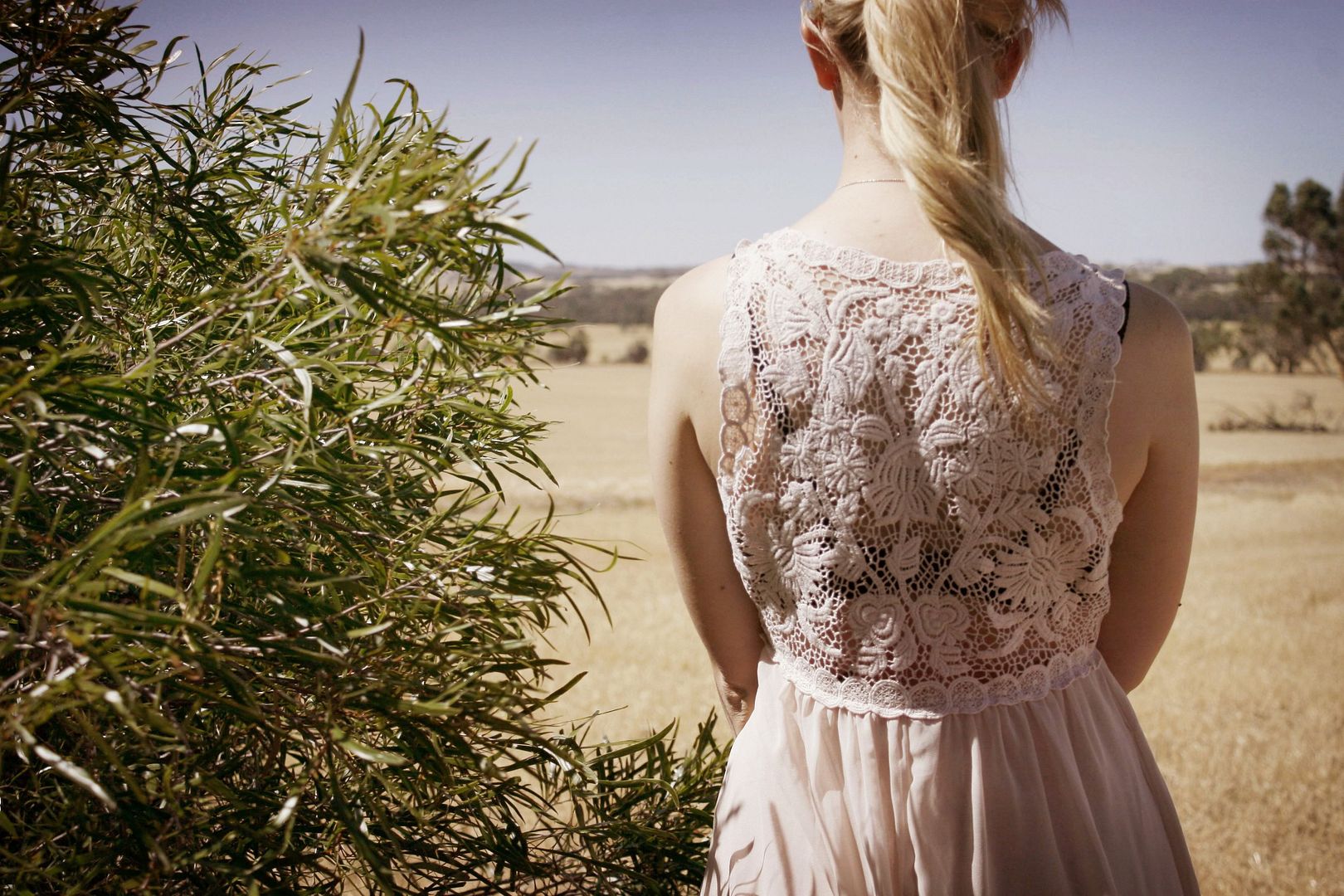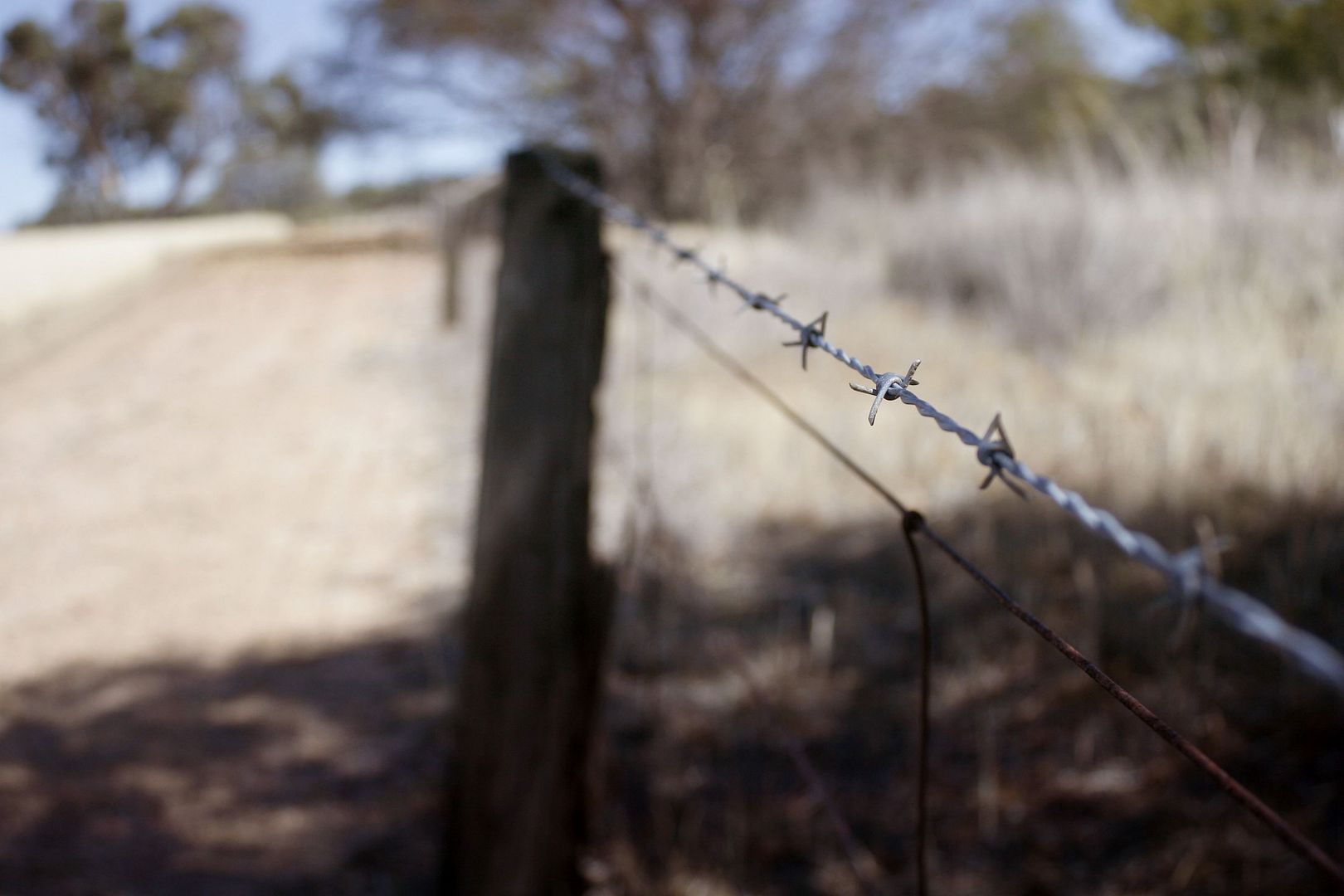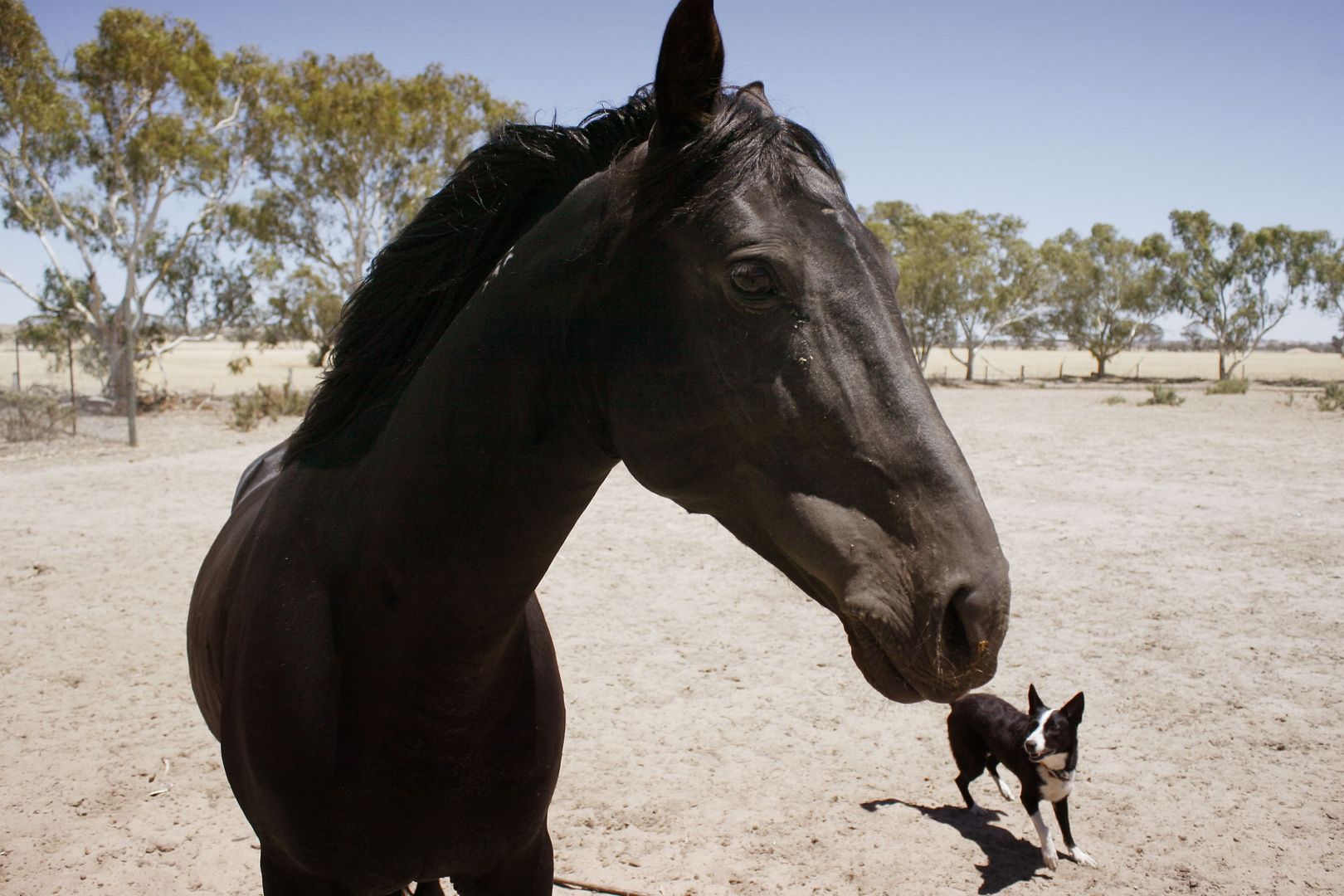 This is Tom my mum's horse isn't he gorgeous!!!!
I hope you all had a safe Chrissy and were spoiled with presents…because..well you deserve it!!!
And that you have some awesome plans to bring in the new year… if your not too busy setting your hair or twirling in your NYE dress pop into the blog on Friday to enter a pretty swell giveaway!!
XX
(Wearing: Vintage yellow gingham dress, Vintage belt & Brown bag, Novo blue heels & Vintage sunflower necklace)