So its Christmas eve...and its 34 degrees outside!!! Hot.. to say the least.. you can probably tell be my sweaty face in these photos.. its so hot my makeup slides off my face!! ugh!!! Its set to be over 38 degrees tomorrow oh...my golden syrup!!! ill be sitting all day fanning my face with a cracker hat im sure... i thought id keep things natural and stick with Black and white with light makeup... especially in this weather its hard to get away with heavier makeup!!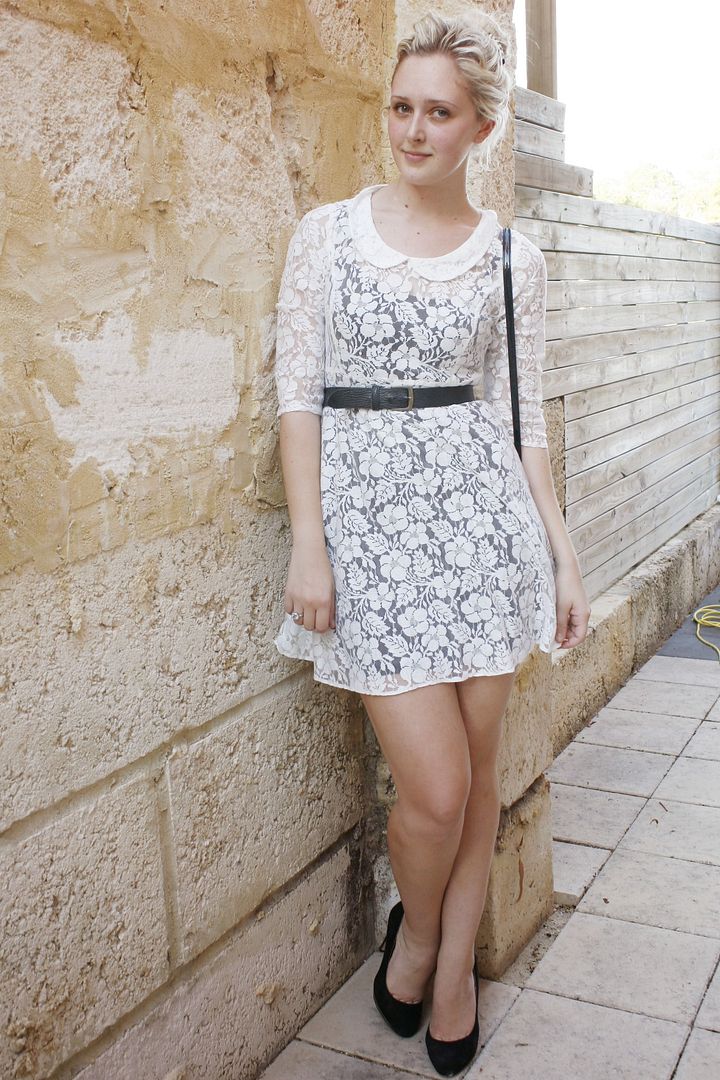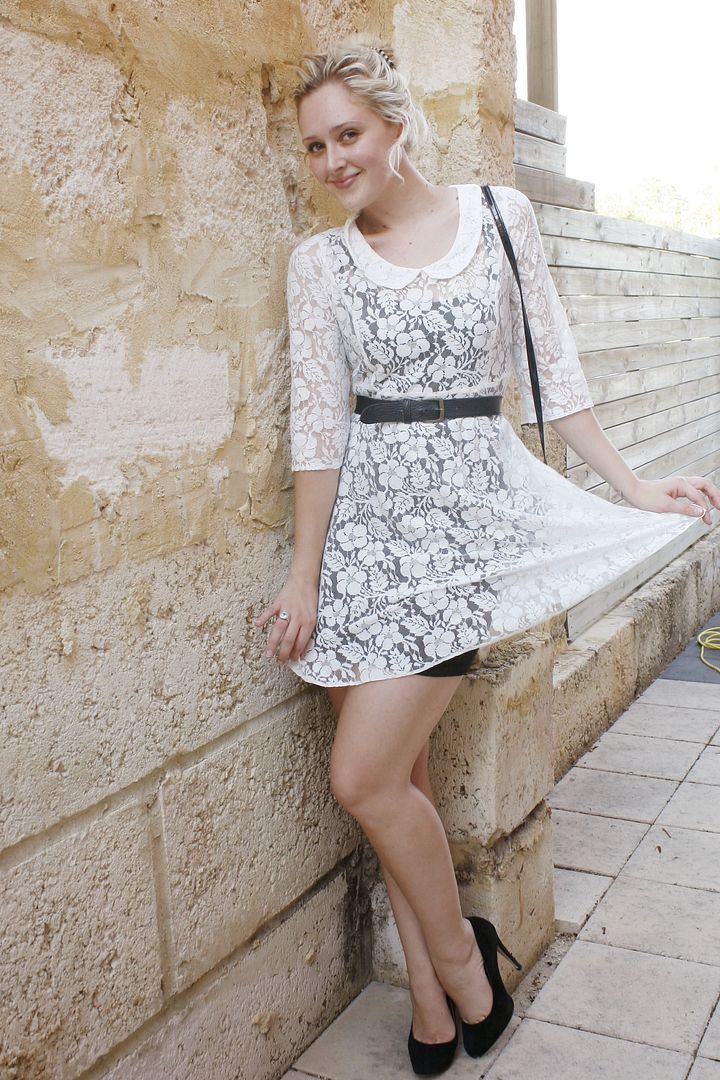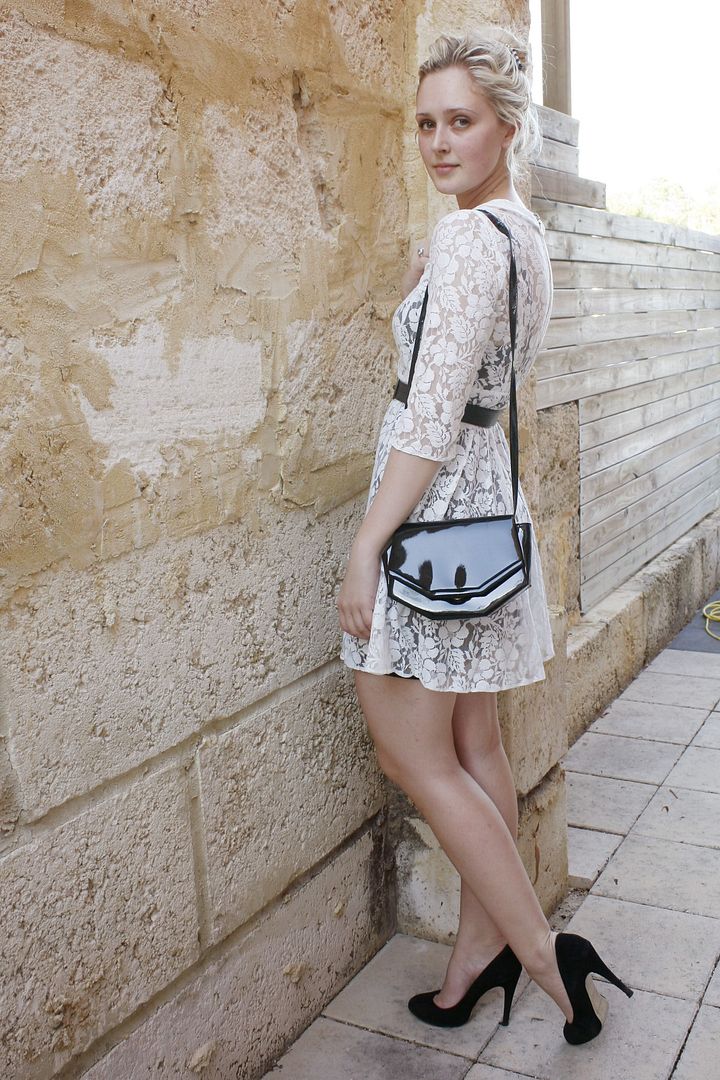 (i finally found those lace sleeves i had been wanting) i think this is my Chrissy dress.. its airy and light and i can just swap the pumps over to my brogues.. i also love that its a slip dress and i can basically swap the colour palette over... i think this dress will be perfect with a pastel pink slip underneath!!!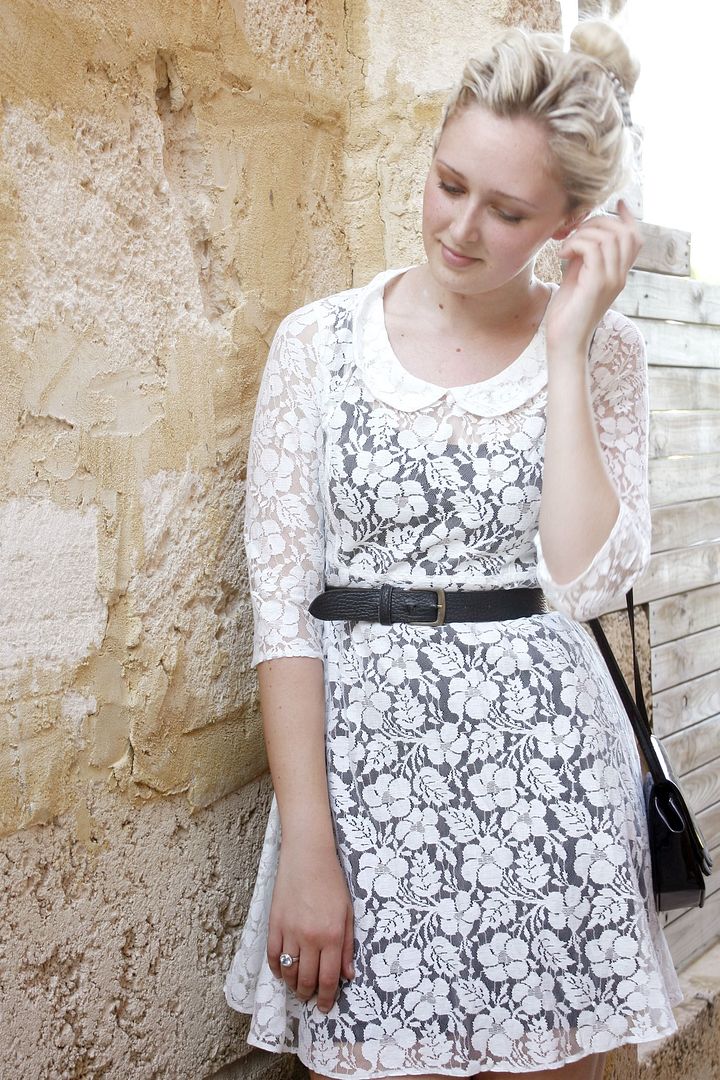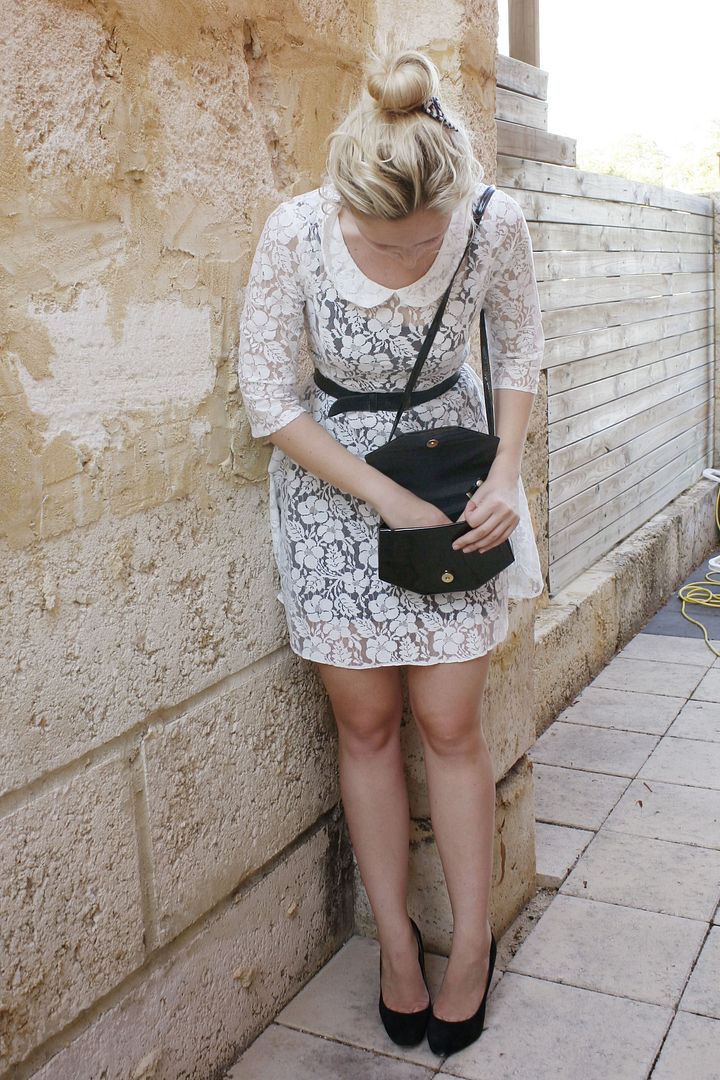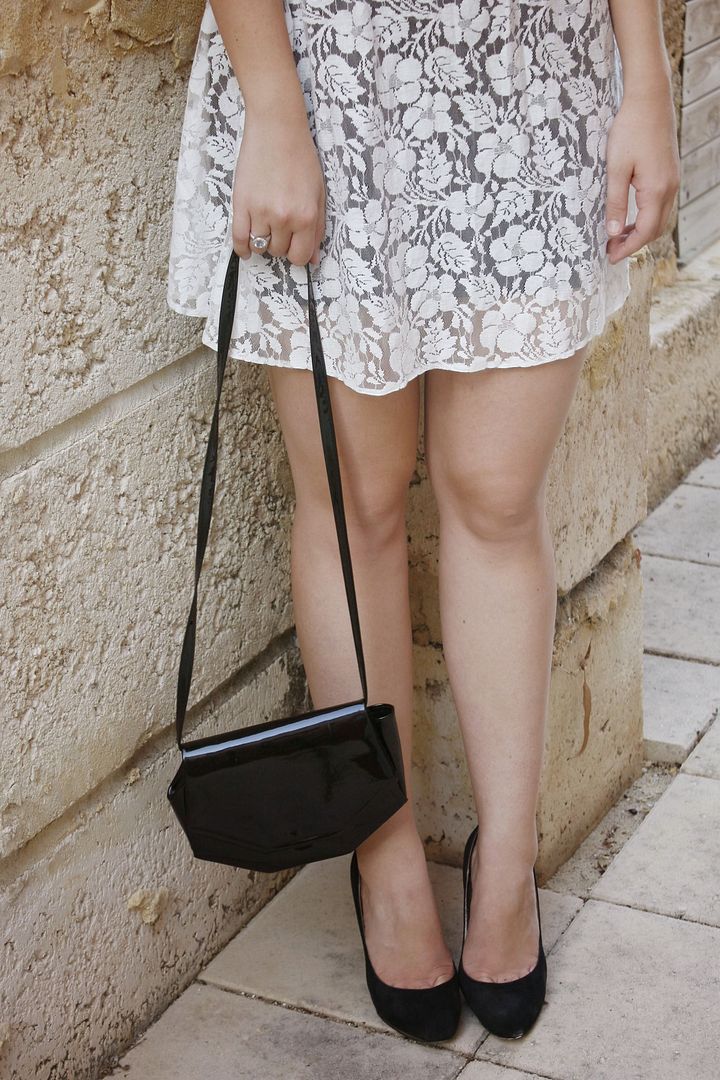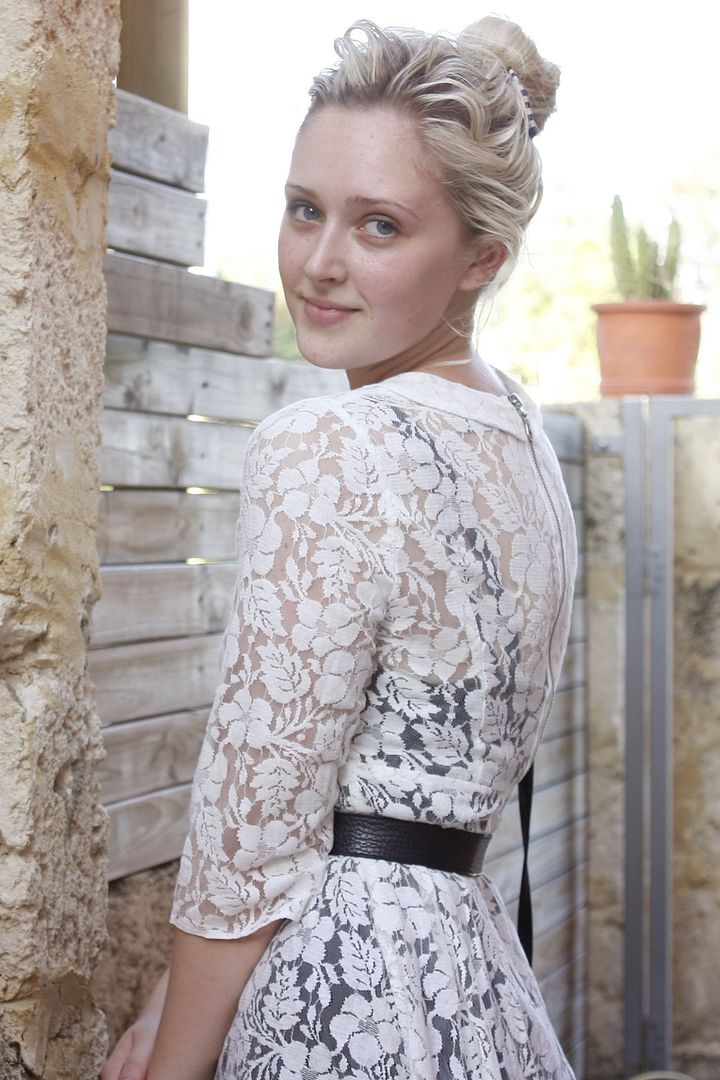 I thought id keep this post short and sweet since im sure your all running around finishing up Christmas odds and ends.. im officially ready, all the shopping is done, Shortbread baked and cards written!! im up early to visit my Aunties and then to my Best Friends family lunch...ohh im going to be stuffed...i hope you all have a safe holiday..
Merry Christmas XXX
(Wearing: Dotti lace dress, Sportsgirl Bow clip, Vintage belt & bag & Tony Bianco pumps)