One of my style inspirations (icons) has always been Marlene Dietrich, She always had such a classic tailored style and introduced women to menswear with a sultry twist, Sharp crisp lines, ties and tophats always paired with feminine hair and makeup.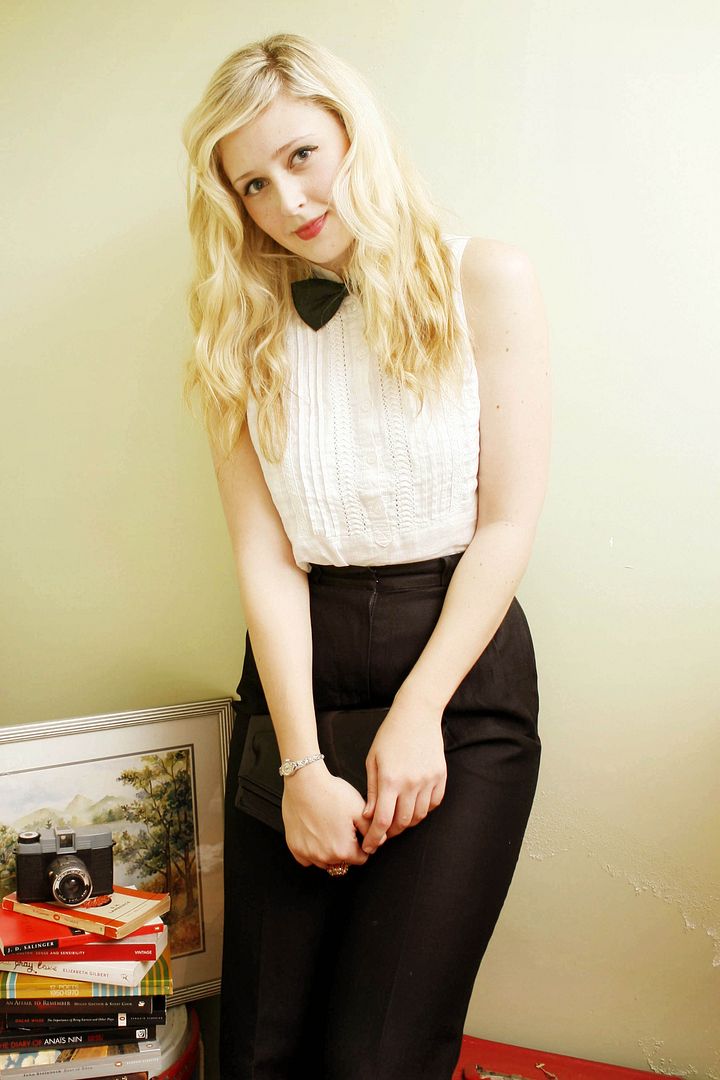 She first wore a pants suit in her film 'Morocco' which caused quite a stir (mostly because of her woman to woman kiss which was a bit risque back then) and after that it quickly became her trademark look.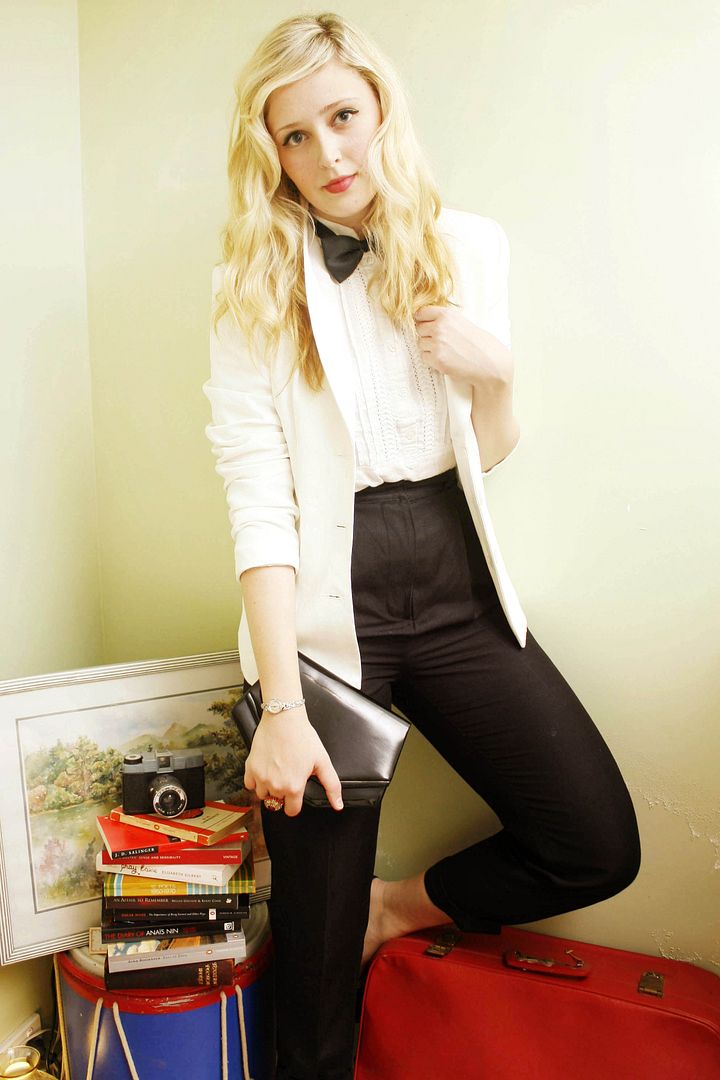 I have featured the bow tie on the blog before but paired it with a more classic pencil skirt and striped shirt, although i mostly wear bright colours sometimes i like to pull it back and stick to monochrome sometimes....especially in winter anyway!!!! one more thing that would have made the outfit more perfect would have been a black pair of suspenders..but im on the scout still for a pair of those!!!


Everything im wearing is Vintage except for the heels... My latest find was the Patent Geometric clutch...im so in love with it!!! One of the ladies in my regular thrift shop kept it aside for me.. (is it weird they know me by name and keep things aside for me haha) but it was a little worse for wear and sad..but it was nothing a little polish couldn't fix...sometimes second hand things just need a little love to bring them back to life...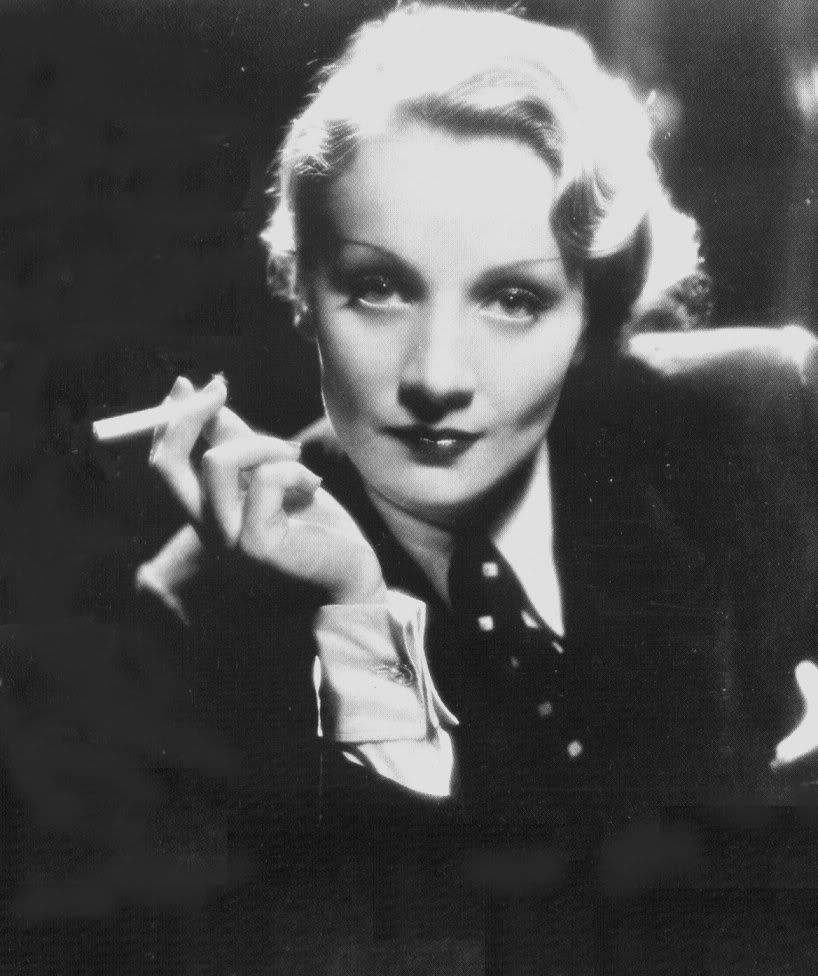 Marlene in her finest...
Im looking forward to my weekend so much, Burgers and waffles with my bestie tonight and shopping all day for pieces for the shop on Sat.....and mayb catching up on The Mighty Boosh and IT Crowd episodes..ive missed the last seasons...
Happy Weekend XX
(Wearing: Vintage, Blazer, Embroided top, Bow Tie, Geometric clutch, Trent Nathan Pants & Tony Bianco Pumps)