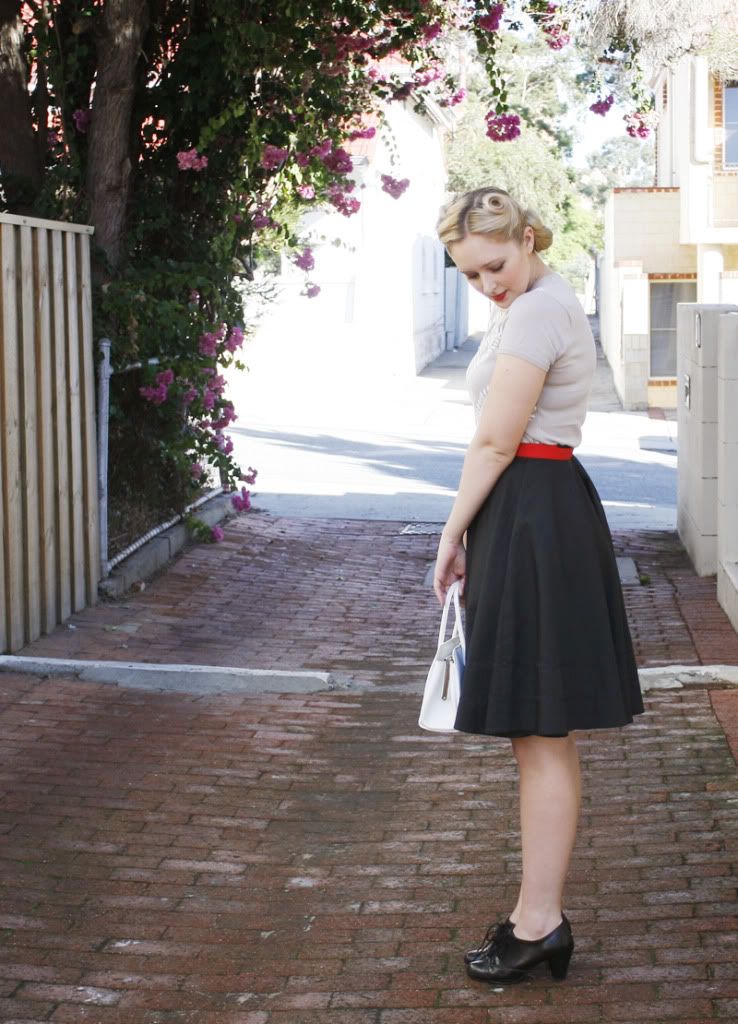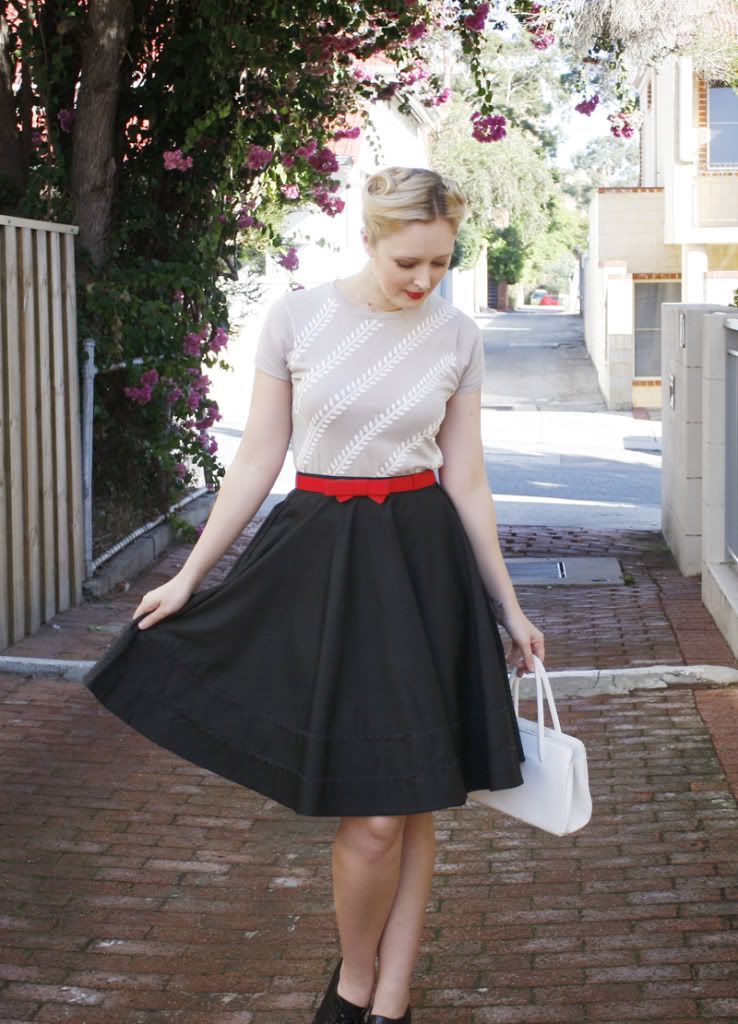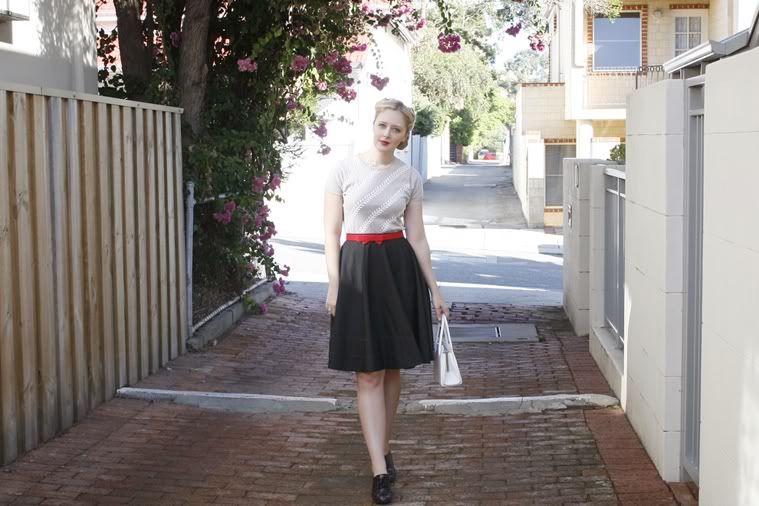 Well ill be humming the title of this post all day im sure! (darn it) I was lucky to snag a little bit of sunshine this morning before the clouds came back again, so these photos were taken before my morning coffee i think i look like im in desperate need of my fix...i kinda was!
There is something so satisfying about finding the perfect circle skirt in the perfect material on a lazy op shopping day it is now a definate staple in my closet and its pretty fun to twirl in too!
I have been busy busy this week organising pieces to be put into the shop so there will definately been an update next week and Z and i have also been on what feels like a constant hunt for furniture for the house these past weeks its actually pretty hillarious how i have lived out of home for nine years and don't have any furniture to show for it! i have always lived with fiends who have had a full house set up and all ive ever needed is my studio and my room so we are both starting from scratch and finiding pieces that we are both happy with is proving super difficult, but we will get there..eventually... plus we got a rug yesterday! Huzzah!! (funny that these things excite me now) now all we need is the couch to arrive..another 6 weeks so we can stop sitting on outside chairs in our living room hahaha!!
I hope you all have a swell weekend, im off to see
this
funny guy tonight cant wait XX
(Wearing: Vintage circle skirt, Vintage top, Vintage Purse & Hobbs shoes)