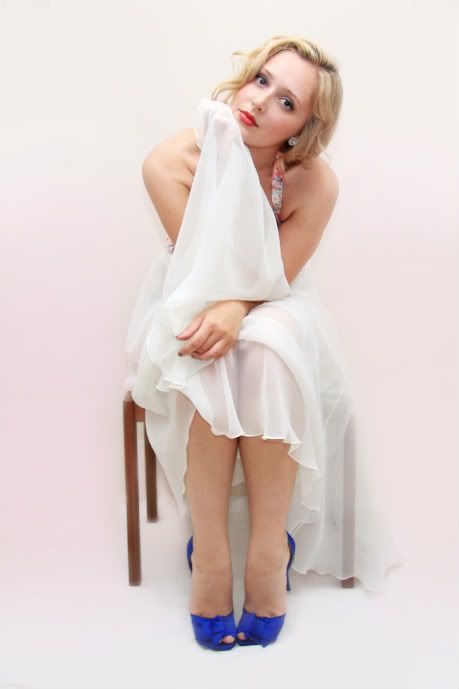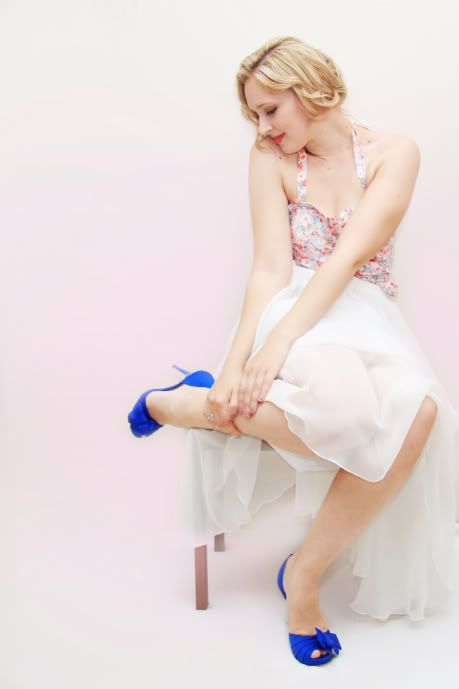 Im absolutely sure every woman needs an electric blue pair of heels, its a fool-proof way to add a bit of sass to your wiggle i still adore mine, they pick me up a little when i feel like im in a clothing slump! (i think ive been channelling Marilyn lately)
After a huge weekend filled with a lot more eating (it was my partners christmas) thats right two Christmas's im looking forward to getting back into a normal eating and sleeping pattern, the boy bought me a sea monkey starter kit which im a little too excited about! i love things that take you back to your childhood, im also starting to learn a new language this week...(nervous..much!) my partner is Serbian and i do know a few words but im keen to pick up on a little more, aside from the fact he only teaches me the naughty words im excited to learn another language fingers crossed i can pick it up. do you have any tips for learning a new language? im guessing repetition and lots of homework....
I have a huge week planned with lots of sewing and hopefully a shop update soon! xx i think ill need another coffee!!
(
Wearing: Vintage skirt, Forever new floral top, electric blue peep toe shoes, Collette earrings
)