It was pretty miserable weather when i took these photos, but i guess it usually encourages me to dress more brightly! since your clothes are always a mood altering factor i love clashing colours and attempting to add a bit of sparkle to a overcast day!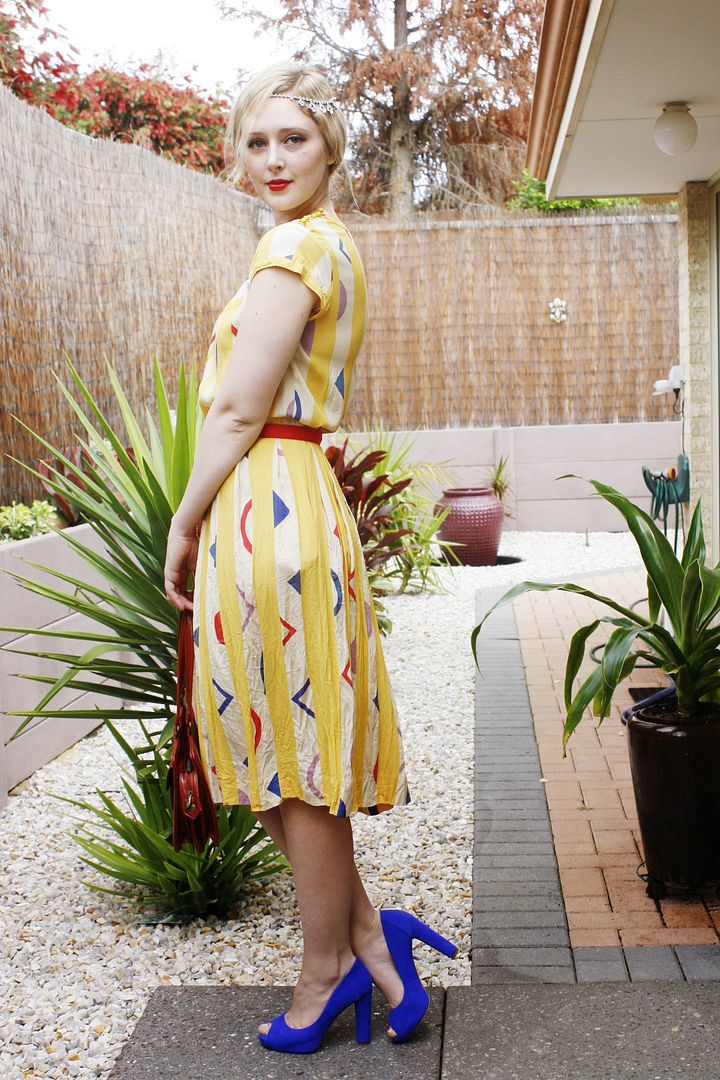 I adore this silk dress (borrowed from the
VV Shop
), it has such a 30's vibe to it! but as much as i love it i can iron and steam it till the cows come home and then i will sit on the couch and it will crumple straight away..darn it! so please excuse the rumpled look i tried my hardest..i really did! I couldn't wait to show you these Hobbs blue suede shoes! (i mean every girl needs blue suede shoes..right?) i am wearing them for my Auntie's wedding this weekend (slightly panicking about what to wear)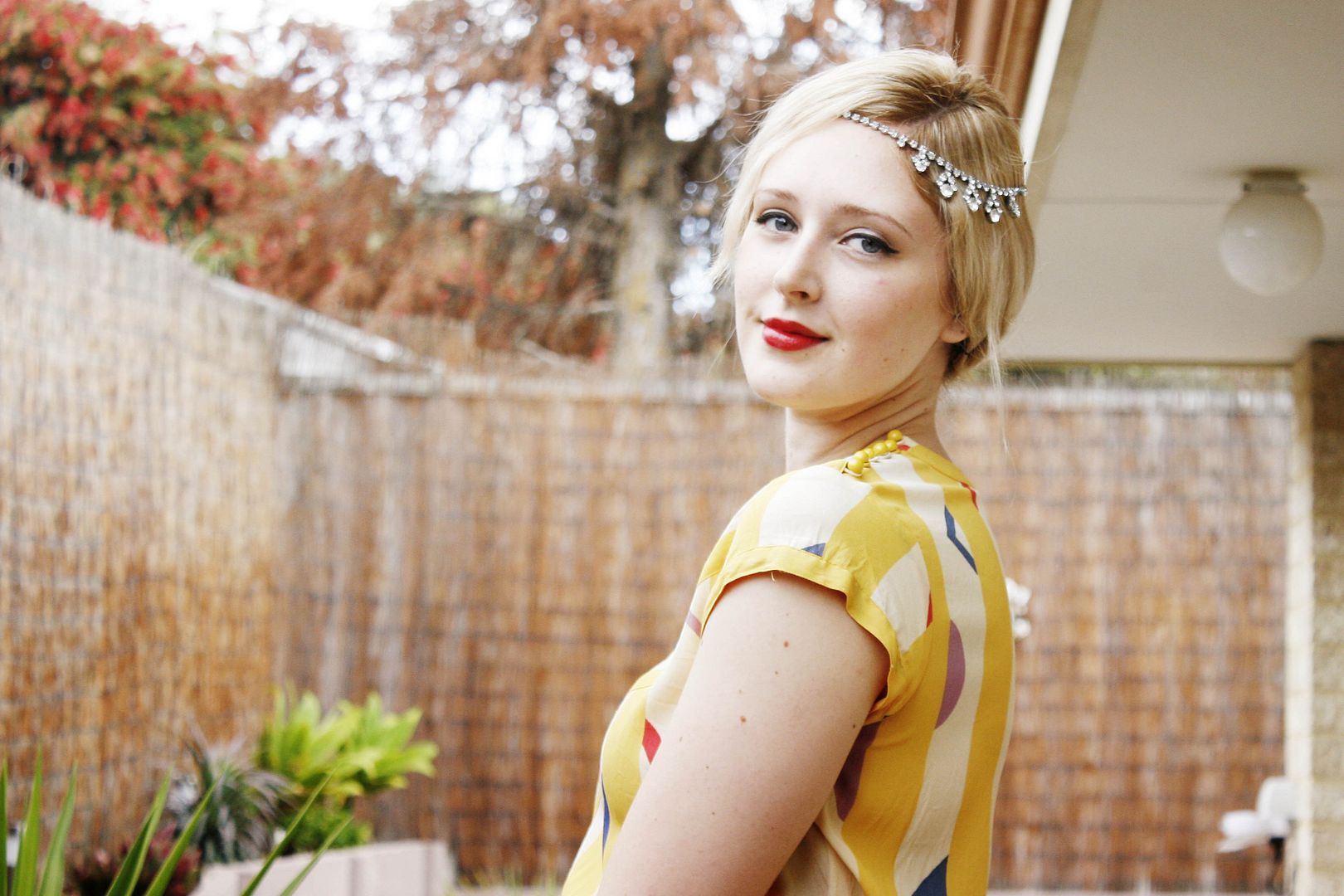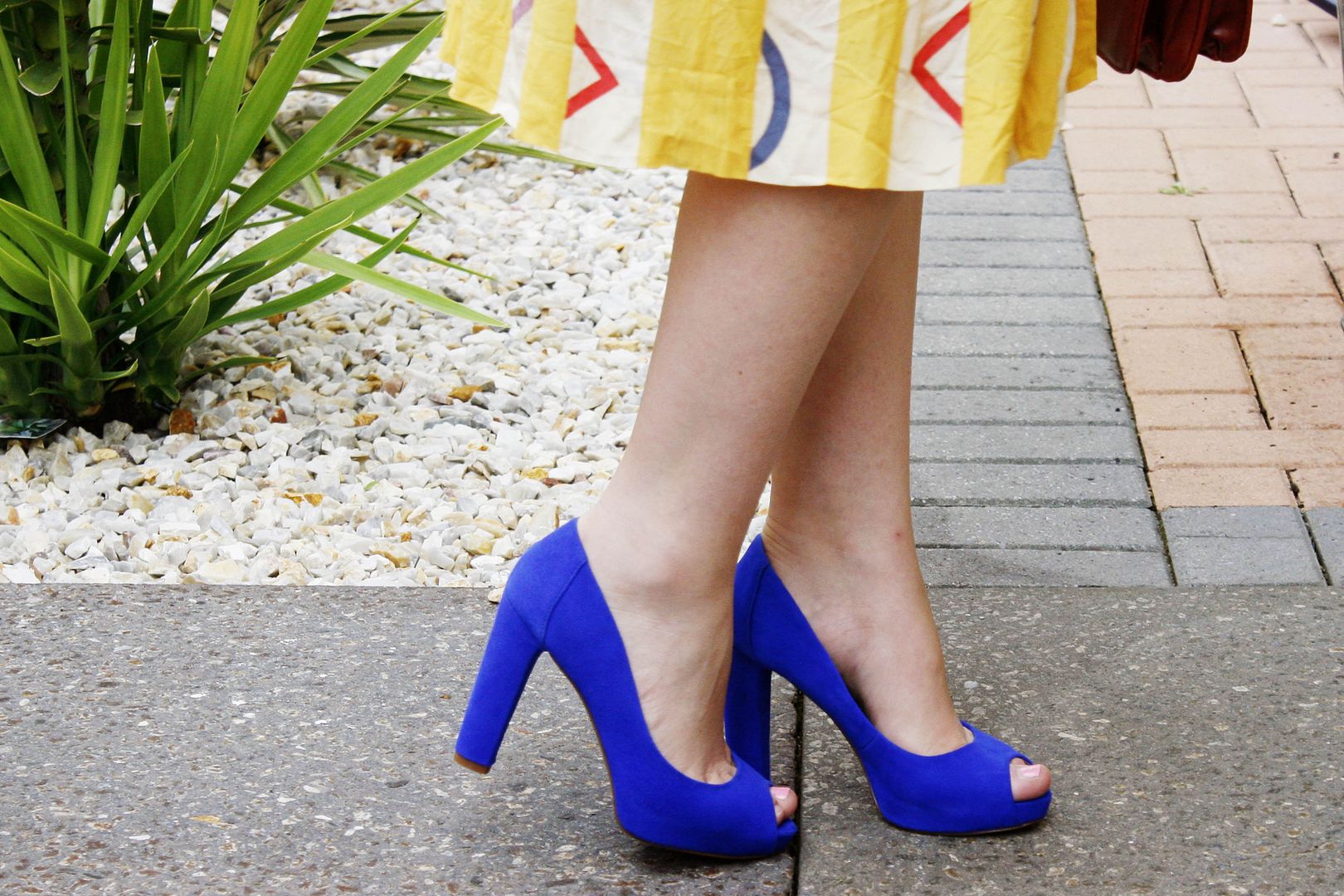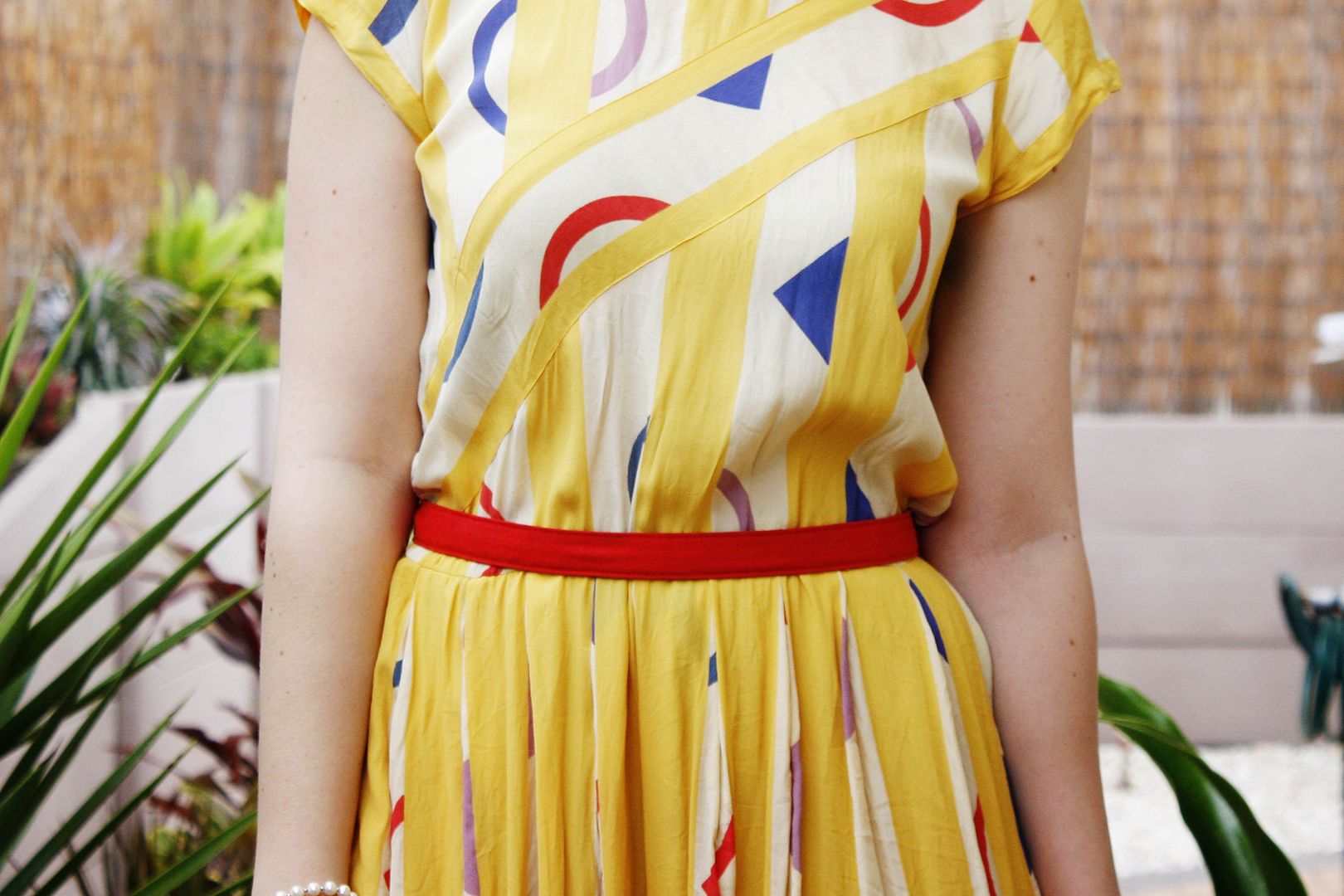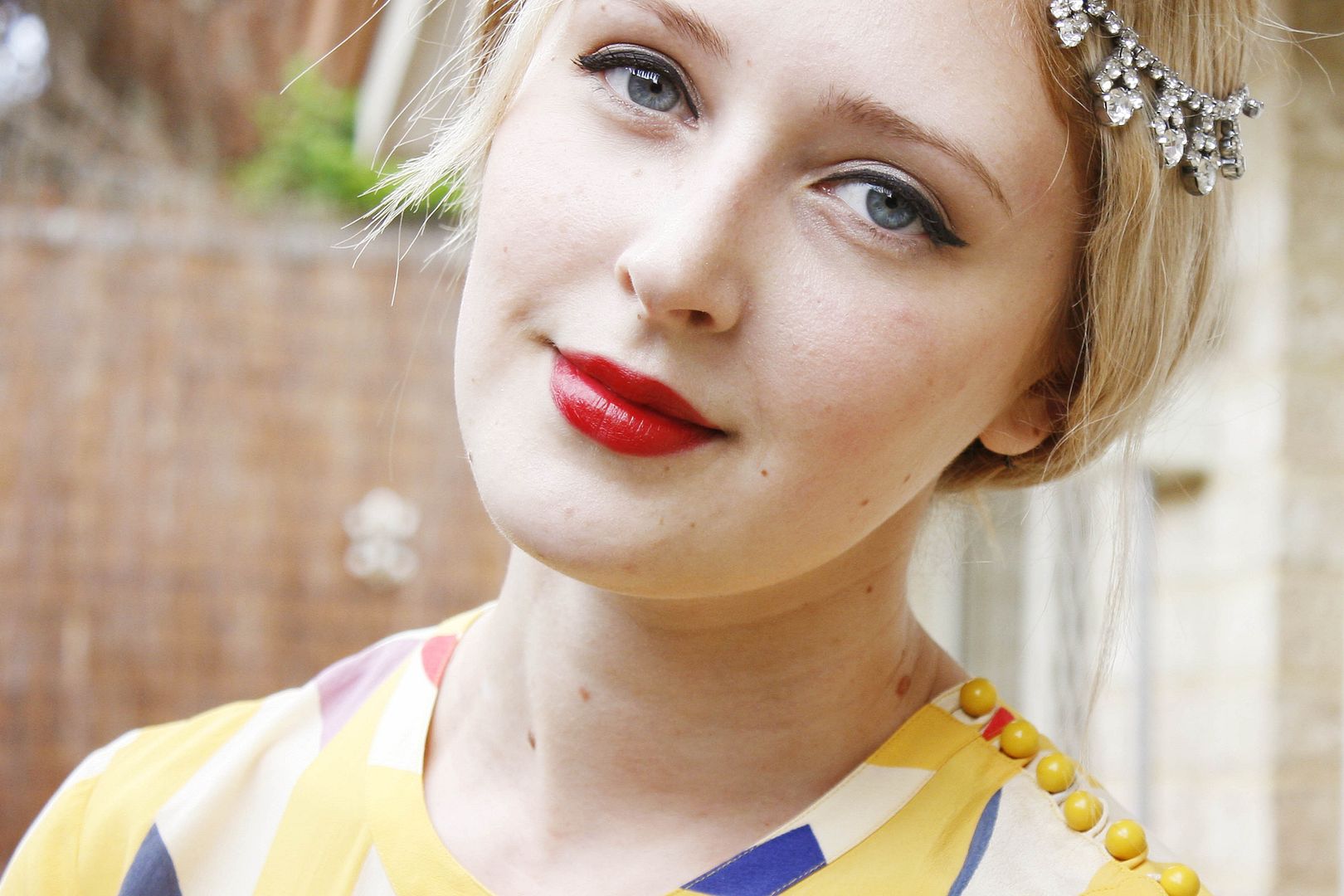 Ive also taken to wearing necklaces in my hair! (Don't think im crazy) it actually is quite cute if you get the right length to hang and it adds a little girlie sparkle. Cute right?
Well this week is pretty busy im helping with a few last minute details for my Aunties wedding on Saturday and since its a 4 day week (because the Queen is in town) im lucky to have a bit of prep time to add new pieces into the shop! (speaking of, if you adore this dress it is up for sale in the shop
HERE
) have a wonderful day XX
(Wearing: Vintage silk dress, vintage red belt, vintage bag, Hobbs blue suede shoes, Vintage necklace in hair)