The sun was out this morning (about time!) and i have had this adorable white dress waiting in my wardrobe to be worn on a bright Spring day. It was so bright i couldn't take photos in my normal spot out the back of the house so i ventured out of the flat to take some quick pics...aside from the neighbours cat looking at me in a curious way i made it through with minimal embarrassment!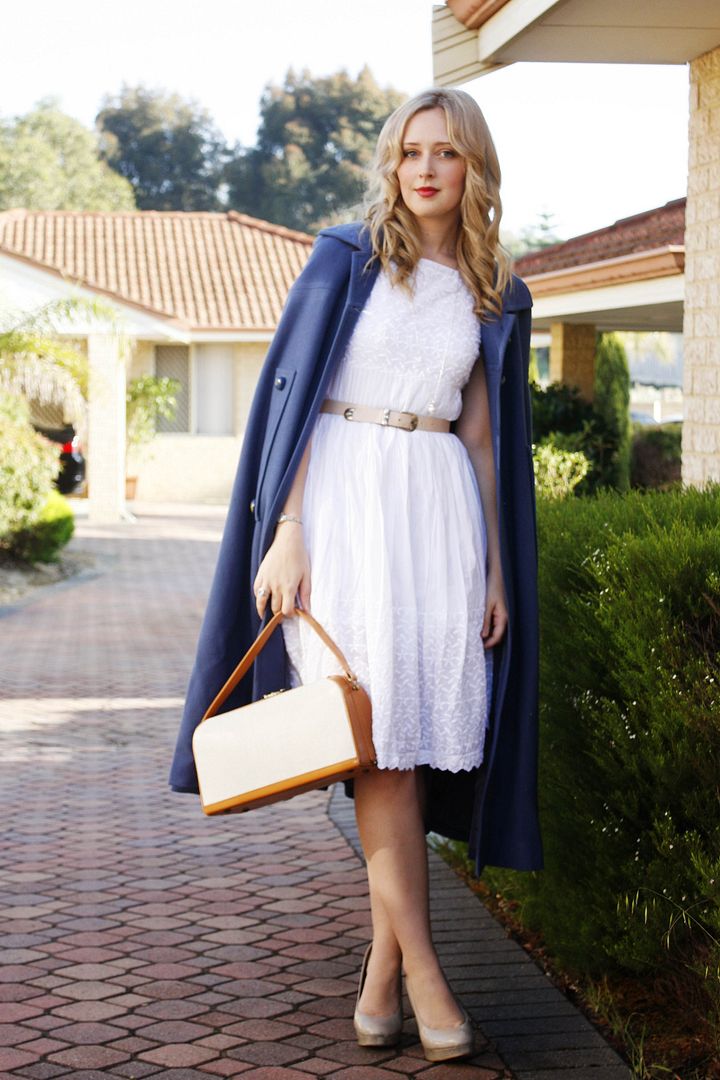 Isn't this dress amazing!!!! i did a little online purchase from Asos (with much encouragement from
this lovely lady
) and i was pretty happy with the dresses i ended up with! when buying white dresses i prefer them to be new not vintage as they are a little easier to maintain and keep in a semi clean condition.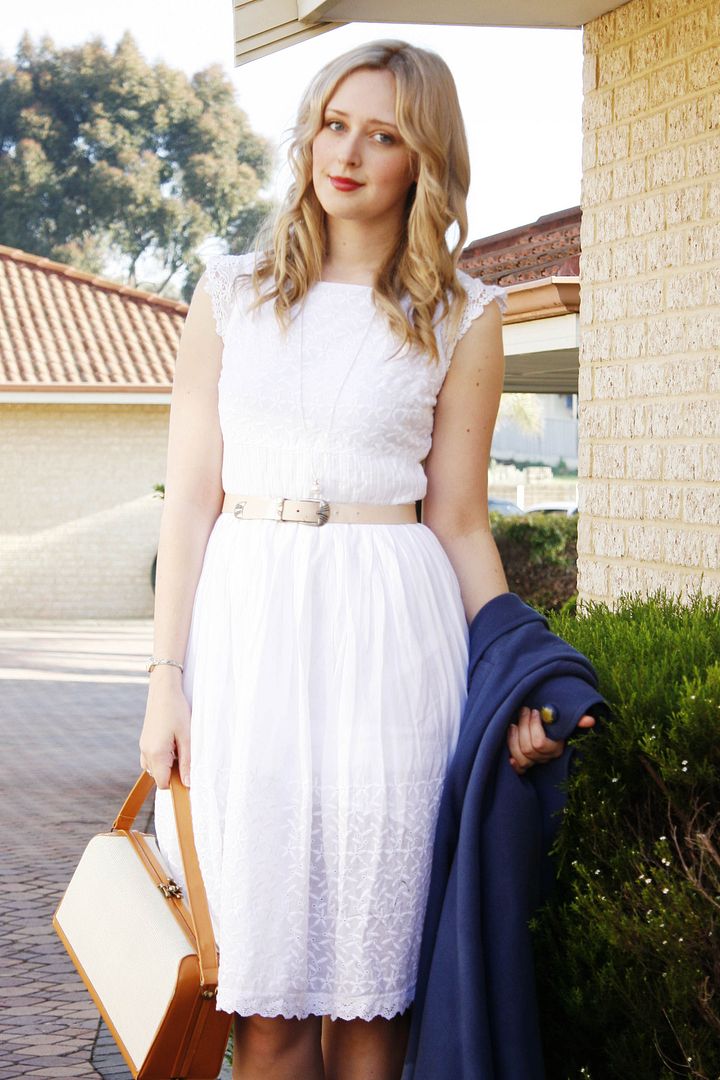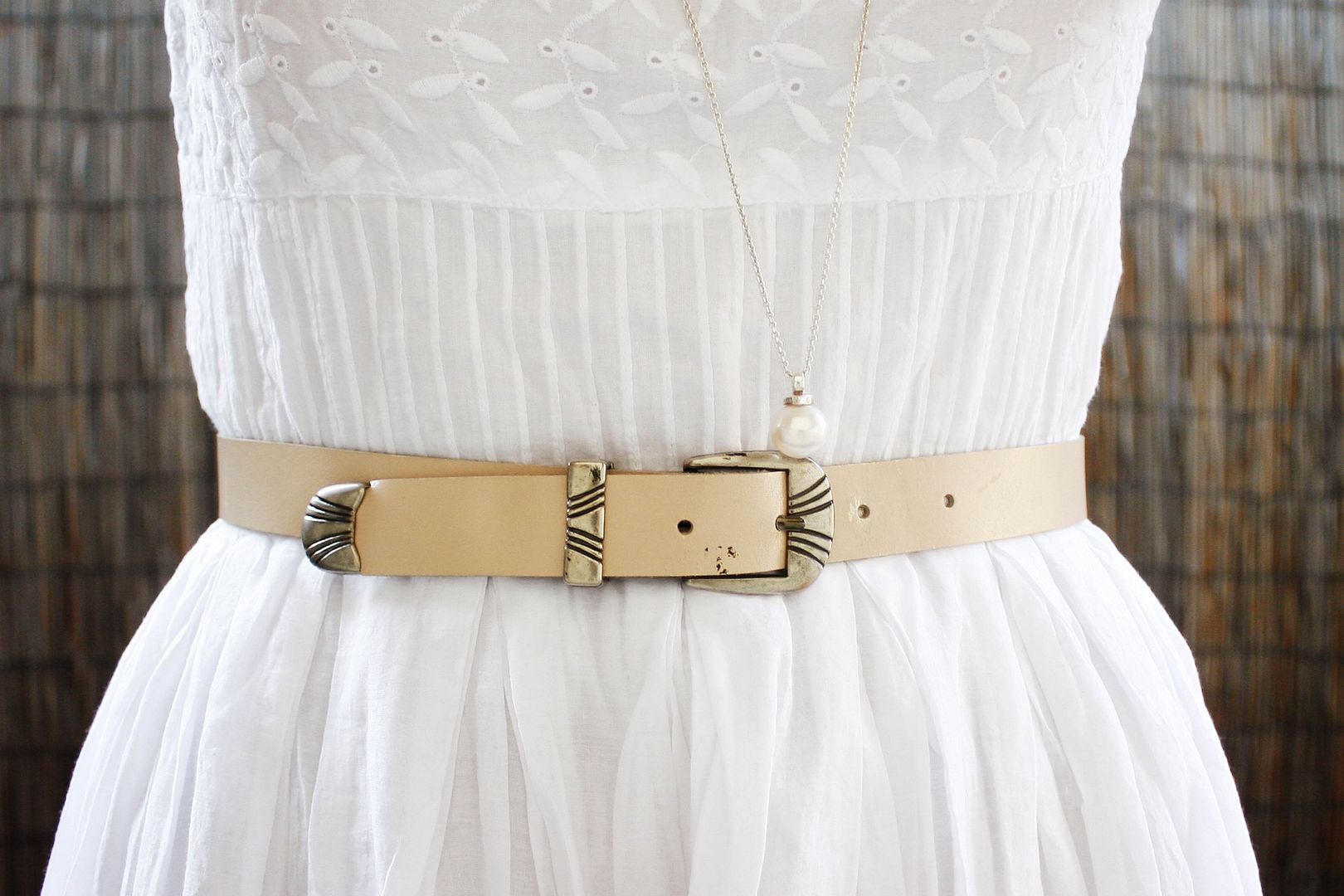 If you have Instagram @allyvintage or follow me on Twitter you may have heard me gabbing on about my new hair! i was a little freaked out when i left the salon as it was a little darker than i had hoped to be, but now its growing on me, i guess its a more natural blonde shade and a lot less golden...as you can see i chickened out of cutting it..it will happen though....one day...soon i hope!
Im looking forward to this weekend, nothing but relaxing catch ups with the girls cramming in some hemming and hanging with my man! This weather makes me want to bake pies and go on picnics all weekend!
Happy Friday XXX
(Wearing: Asos white dress, Vintage pink belt, Vintage Max Factor reconstructed makeup purse, BonBons pumps, Vintage navy cape)