As a few of you may or may not know i have a serious passion for Photography and i also work as a photographer for a jewellery company (which i love) for about two years now.
Like everyone im sure..i have my uninspired days..where everything seems old and new ideas dont feel like they are cutting it..and its so easy to stop looking at the little details that make our world so wonderful like watching the birds flit in and out of trees and a small child patting a scruffy dog... but i take alot of inspiration from vintage clothes and photographs they are what keeps my mind ticking over i suppose...
Today these are the things that are generally just making me happy...and things im looking forward to having...one day!!!!
ohh my gosh, when i get a place of my own or find a lovely man to share a home with i don't suppose my dream of wanting to live in a treehouse will suffice so i think instead either one of these bedrooms would do me nicely how amazing is the triangular shaped roof it just feels like there is so much space...
And how divine are these bookshelves (may need a ladder to get them off though) but who cares you can always jump on the bed to reach!!! the wallpaper is pretty much perfect too (sigh) i can dream right!!!! i dont think i would ever leave the room..
Pretty floral dresses and fields to wander in
.. Pretty much sums up what i would wear and exactly what i wish i was doing right now if i was field dwelling!!! come on weekend..there are many lonely fields that are calling me...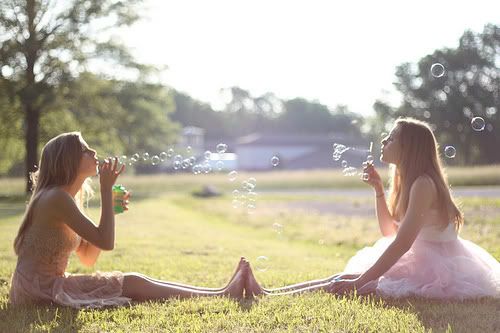 I have only the best memories that involve bubbles.. (wait a min..is it possible to not have only good memories) my mum would let us make our own bubble mixtures (messy) and shape our own bubble blowers out of wire (the love heart was my fav) we would dissapear off down our block and not come back until the mixture was all gone (and we were hungry)... i miss those days...
Cant wait until i find the bike ive been looking for...im being patient!!!! something vintage (not too rusted) and with a basket kinda like the one in the pic... I drive far too much and i think its time to give my little Getz a break over the weekends... this pic makes me want to go riding now (well not right now..its bucketing down outside)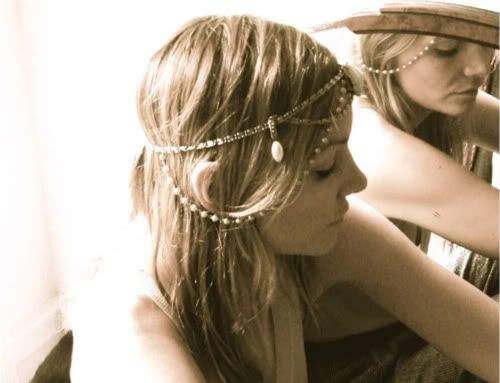 I dont think i need to say too much about this headpiece i think it speaks for itself..
perfection
!!!
Ok...so this is a little
dream
of mine, i love dogs and up until last year i lived with two gorgeous pups with a friend of mine..after she moved in with her boy i have been missing that extra comfort... i have always wanted a Boston Terrier..and like this gorgeous little one..im hoping one day
soon
ill have my own to squeeze...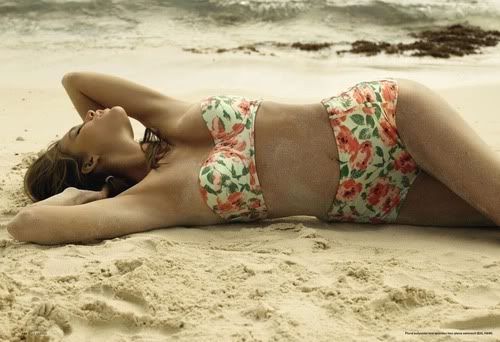 Im officially on the hunt for a bathing suit for Bali (three weeks) and nothing has caught my eye (shopping for bathers in Winter is not a good idea) until i saw this beauty.. ok so i know the chances of actually finding one close to this is slim to none..but ohhhh i so desperately want it!!! the floral pattern amazing cut and design...im in love!!!
mmm....Fairyfloss is offically the sweet i always make myself sick over... i cant stop myself.. its like a crazed addiction until the whole stick/packet is gone i cant stop!!! and then you get your fingers all sticky and its like..why stop now..my fingers are already sticky ha-ha
I hope these pics made you smile or even inspired you a little
XX hope your all having a fab week..
All photographs are from
Weheartit