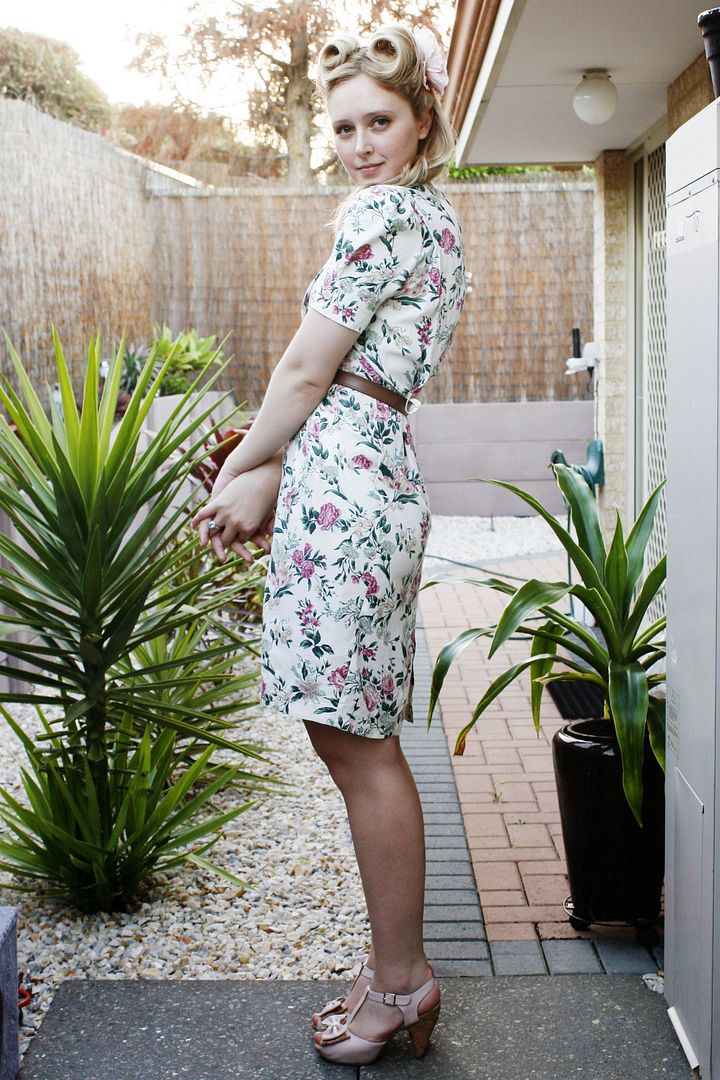 I took these photographs yesterday when i was deciding on outfits for Melbourne Cup, i actually didn't end up wearing this dress but i loved how the photos turned out so i thought id post them anyway! i spent a good hour in the morning doing my victory rolls (sometimes they end up a total disaster) but i find if i do them on third day hair with lots of pins and hairspray they wont move for most of the day! i didn't have a huge hat for the day just a simple pastel pink flower but i think with the hair it worked out ok! we had a lovely lunch at Burswood and watched the race (i didn't win anything..never do) but its nice to get dolled up and have a few afternoon champagnes.
Im also in love with my new Mollini pink cork heels, i love bow shoes! and they are super comfortable which is an added bonus!
I hope your all having a fabulous week so far we are getting some hot weather now (summer is officially here) so im pulling out my light material dresses yay!
(Wearing: Vintage dress, Mollini heels, Vintage belt, Sportsgirl flower)