I was doing my usual flitting through vintage photographers on the internet yesterday (it is an obsession) and came across these photographs by Loomis Dean..Oh..My..Grapejuice!!!! i practically had a heartattack.. i havent seen anything more perfect..and i haven't wanted to step back in time more after seeing these (although im always pretty sure i was born in the wrong era).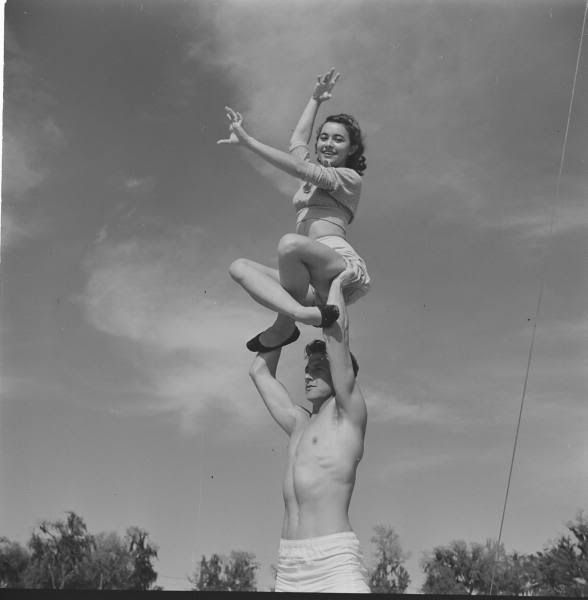 Loomis started his career photographing people in the travelling Circus from the 1950's and he then started working for LIFE magazine..these images are of students at the Florida State University in March 1952..yes i would like to have attended this university please..i all of a sudden want to don a glitz bodysuit and fly on a trapeze!!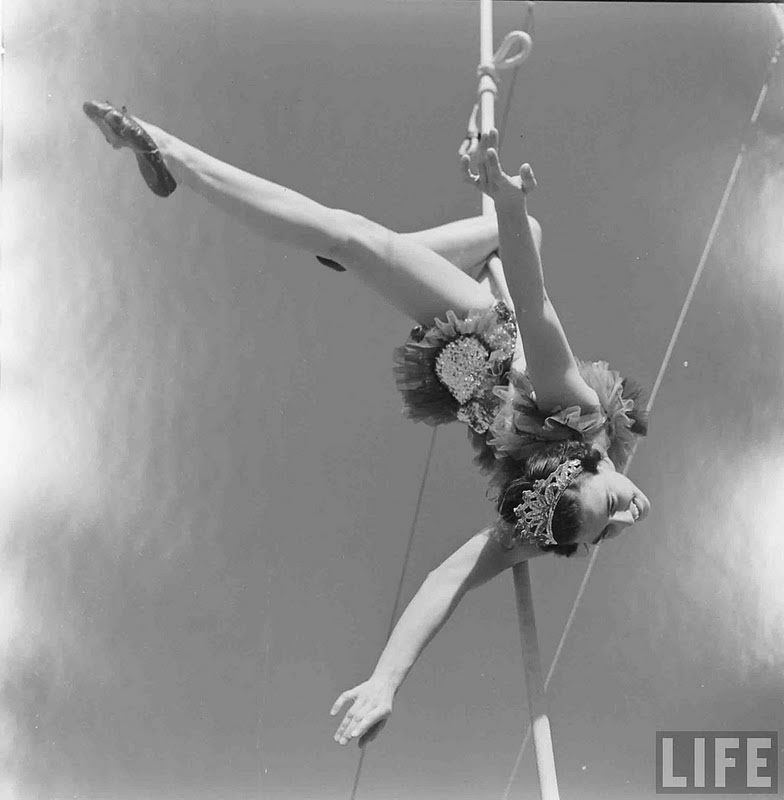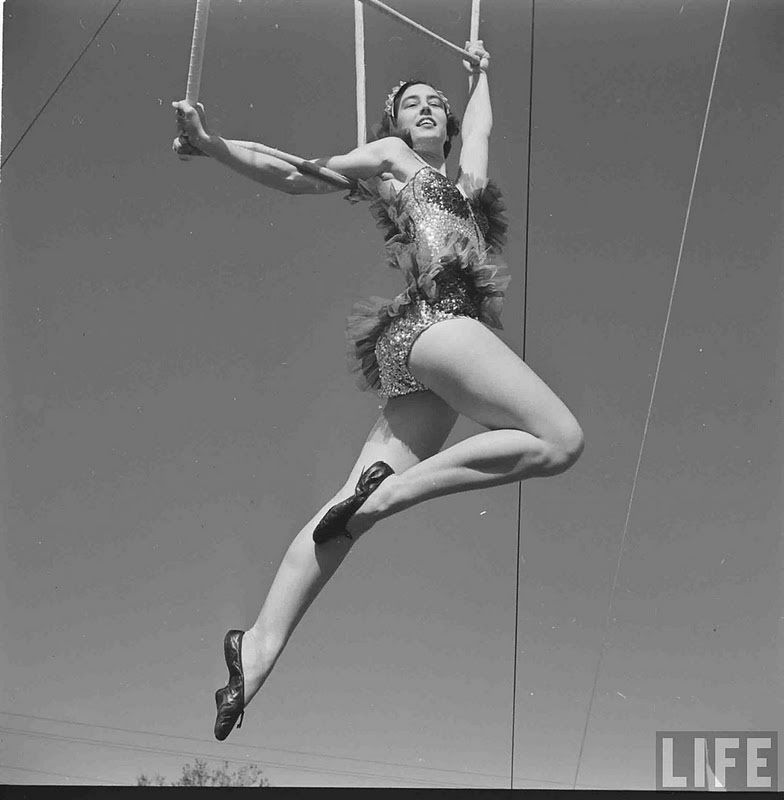 I find images from the old circus performers so fascinating there is so much haunting beauty behind their eyes, from the first tattooed women to the clowns and amazing costumes they would put together..just look at the sequins and ruffles ahhhhh!!! i may be drooling on my keyboard as im typing.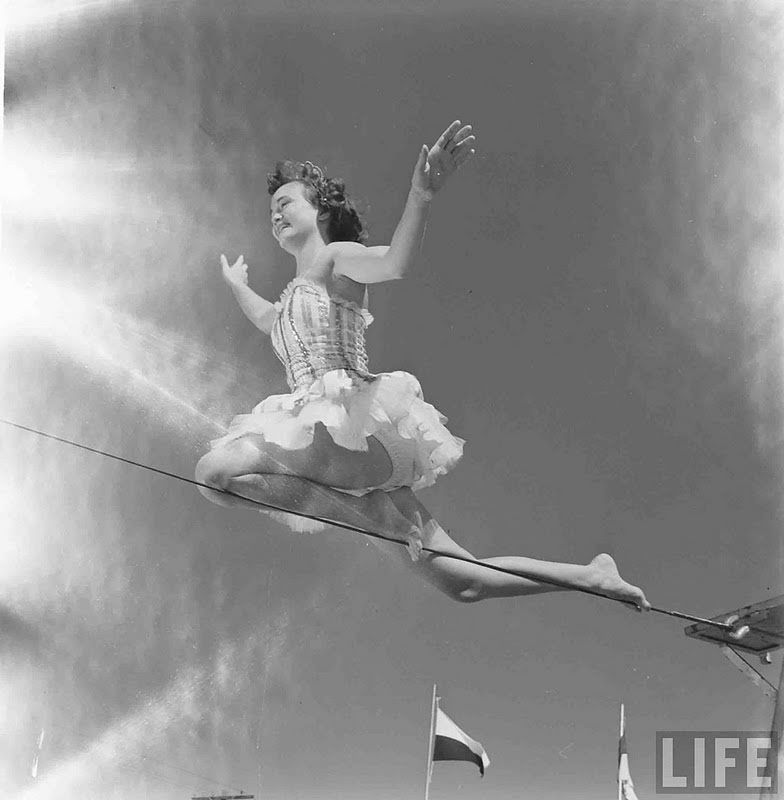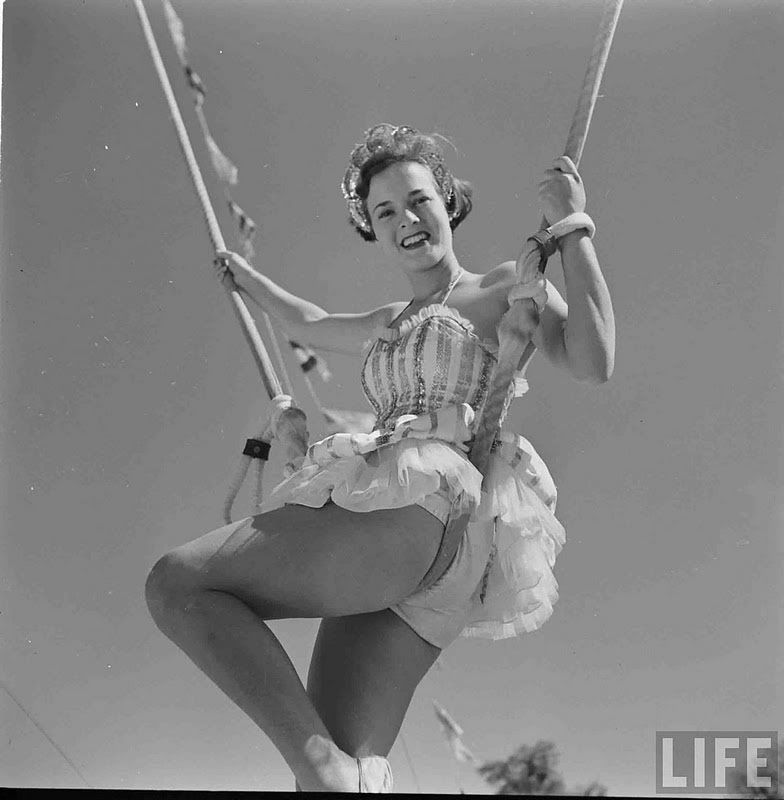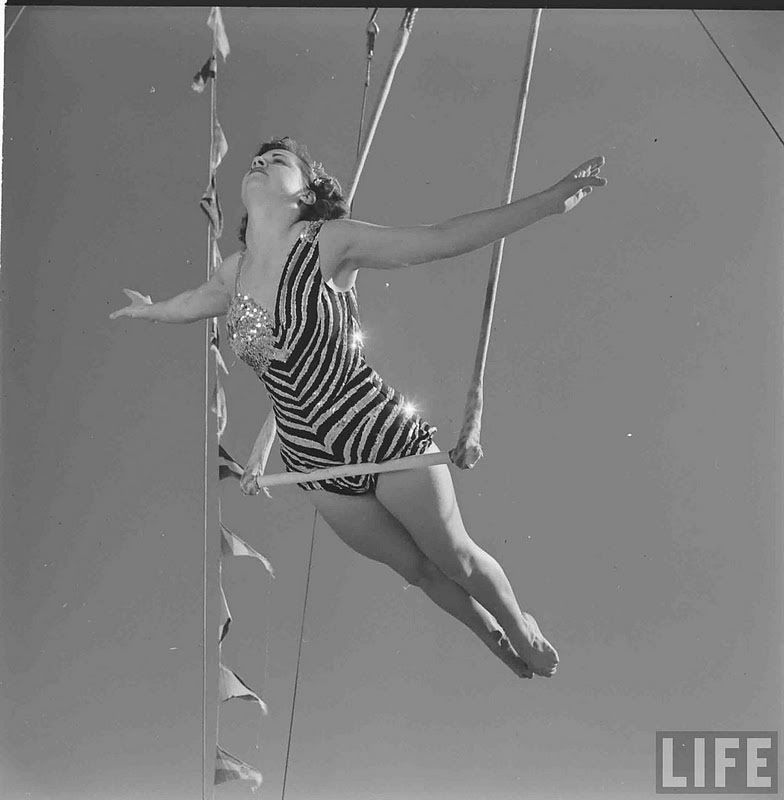 This bodysuit is to die for...zebra sequins!!!!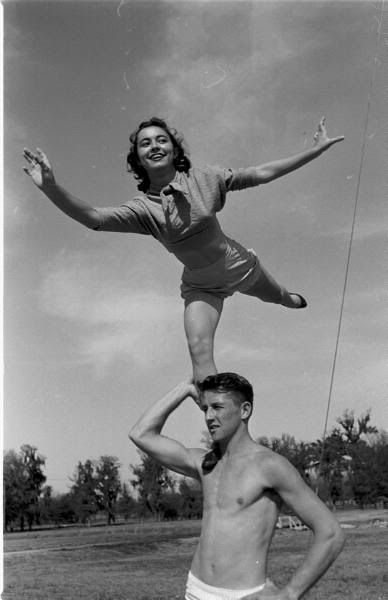 There is honestly so many things i wish we had in our time now that they had in the past..but for now i guess i will continue getting my fix through photographs!!! Heading into summer i am officially on the hunt for a two piece exactly like the second last image, that pattern and cut..she is too perfect for words!!!
Ok im going to stop gushing now and let you drink it all in..
XX