Well its friday and i thought id add a toe tapping song in to kick start your day, over summer i was literally obsessed with the Fruit Bats, every one of their songs is so catchy and you cant help but sway just a little bit!!! definately my kind of band...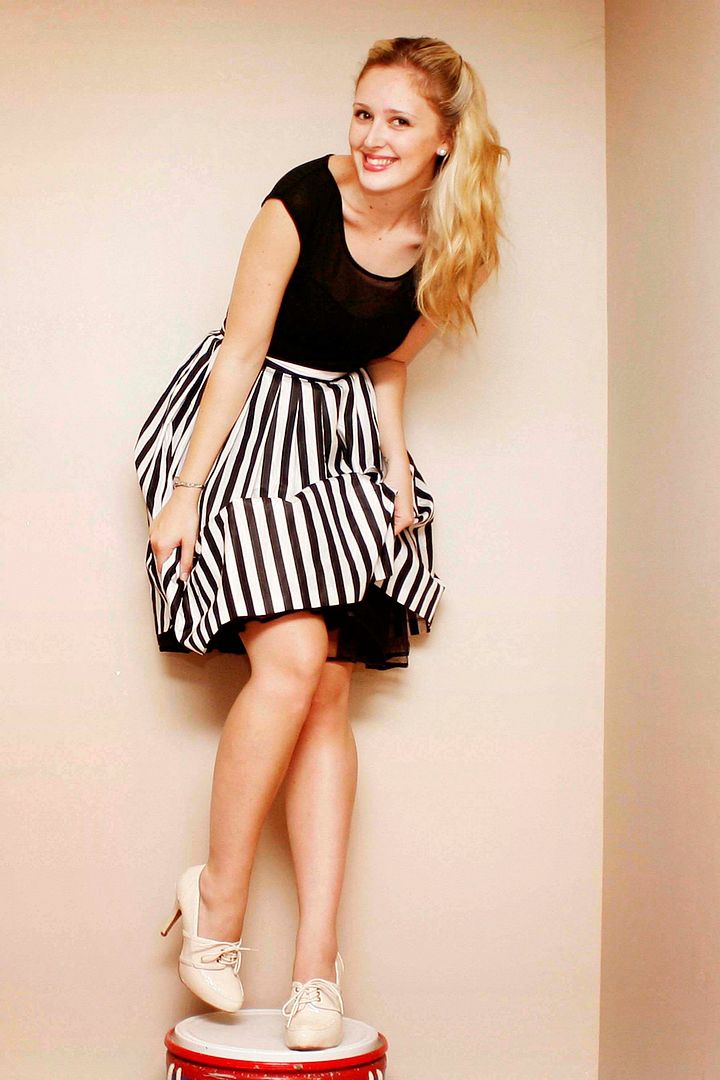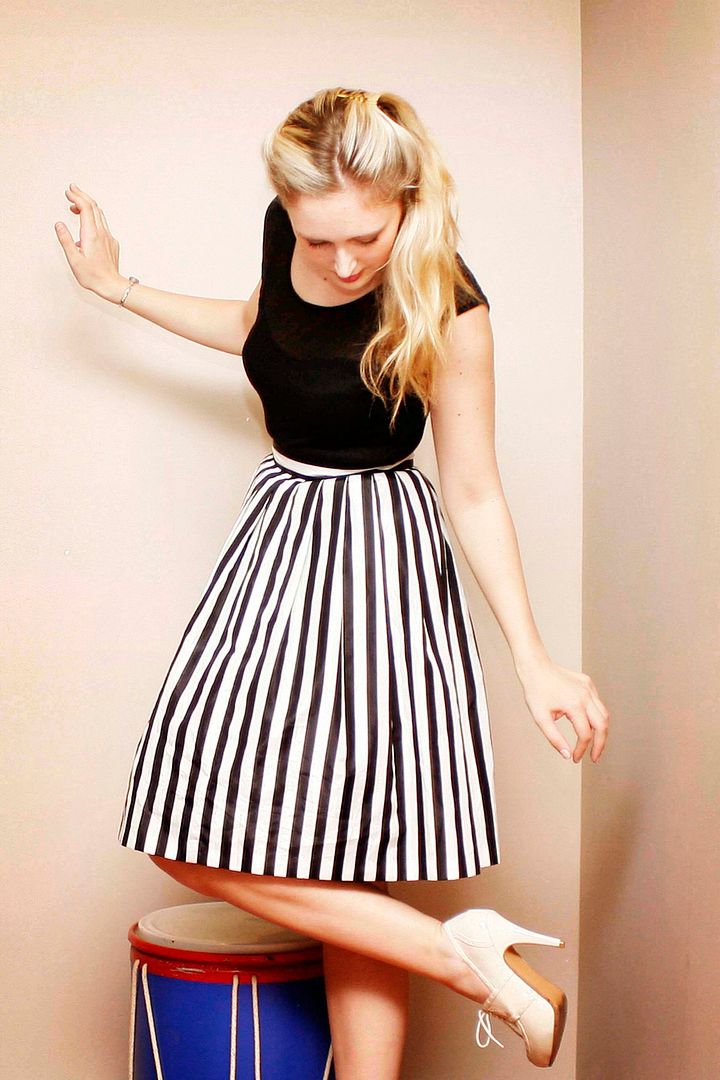 I was super surprised this week when i found out glamour.com featured one of my outfits for their spring date outfit ideas check it out here if you want to see all the gorgeous outfits and there is also alot of amazing bloggers i found out of it too.. geez there are just too many amazing blogs i cant keep up (not that that is at all a bad thing) :)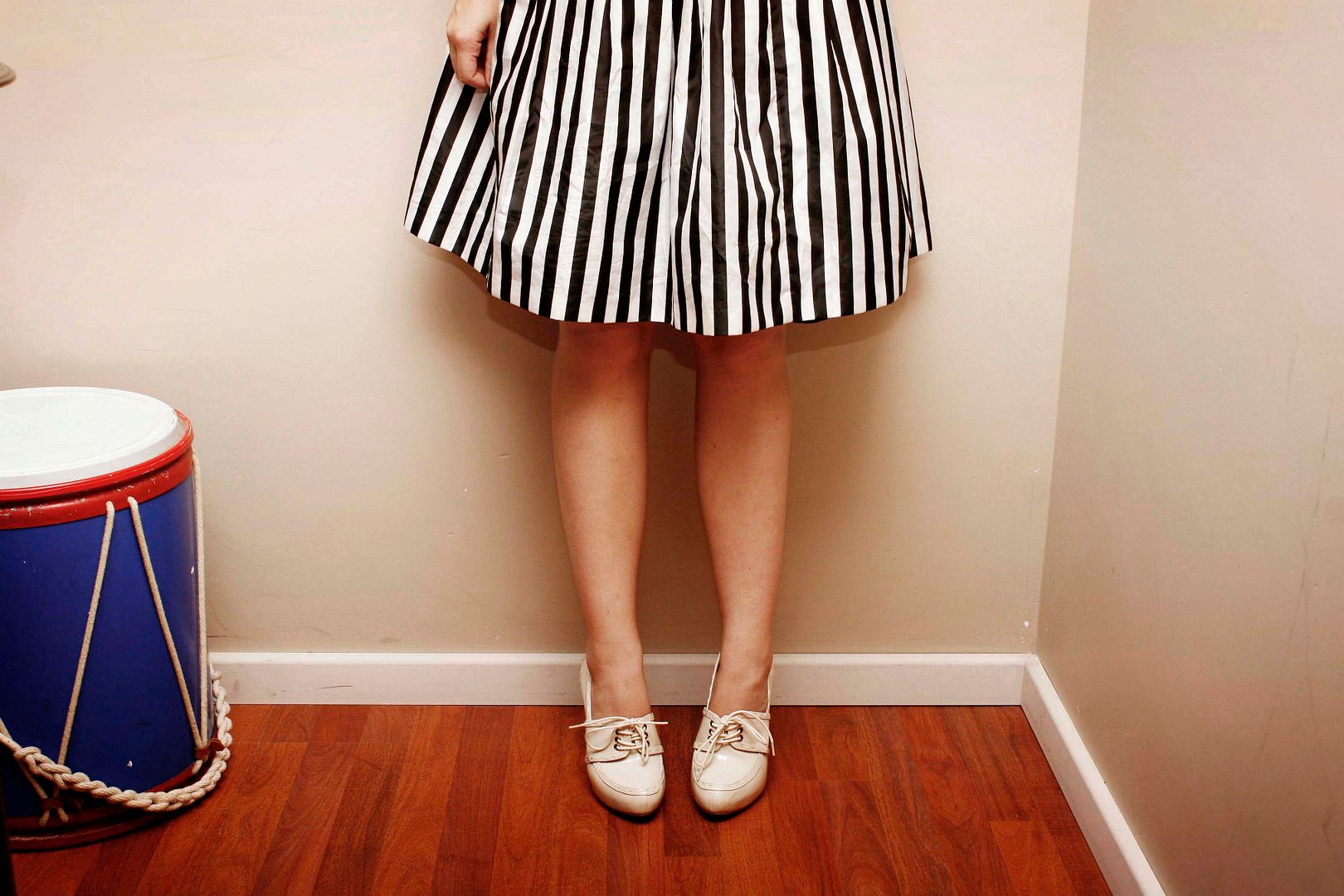 I found this a m a z i n g striped skirt while thrifting the other day (thats right i found it at a thrift shop) and although it was a little bit more than i would usually pay (for something from a thrift shop anyway) i just fell in love with it... the ladies at the shop were putting all their new stock out and i was standing to pay at the register, i saw her put this skirt on a rack and think i almost broke my neck running to it.. i literally ran haha but it fits like a glove and i almost feel like a 1950's umpire or something..i need a whistle!!!
I have a hug anzac weekend planned as well as trying to make it to the dawn service on Sunday im getting my hair done (yahoo about time) attending the we heart vintage market and making some new headbands!!! ahhh i love long weekends.. i think im going to try and fit in a little photoshoot too...
If anyone is wondering about the drum im standing on??? my grandad made it for me when i was little to store all my teddies and toys in..now it stores my art supplies :) but its still in amazing condition and its one of my fav pieces in my room!!!
So i hope you all enjoy your weekend i know i am going to!! i will be posting over the weekend too so dont worry :) XX
(vintage striped skirt & bag worn with cotton on mesh black dress & patent nude heels)